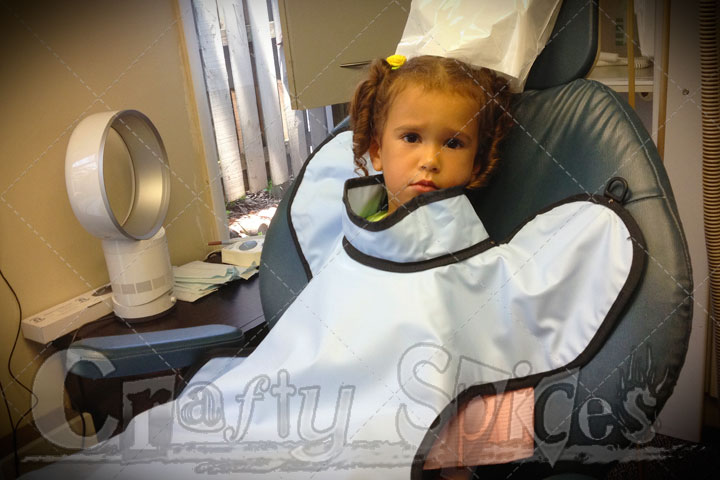 It's now been about a week ago that we took Kira to the Dentist. Some people take kids earlier to visit the dentist, yet Kira's Pediatrician had examine her & was happy with her teething, so it's now that we take her to see the Dentist.

Getting her ready for her first visit to the Dentist was the easy part, we talked about it for a few weeks before the big day. She seemed to understand and was excited to go to the dentist.
Written by:

Crafty Spices

Hits: 5600
Dawn at Dawn's Disaster has some great thing going on right now, I am very happy to be a Co-Host for her Blog-O-Versary Celebration and Giveaway.

Keep reading and check out all that you can win.
Giveaway dates:
From August 07 through August 20
Written by:

Crafty Spices

Hits: 5037
The Giveaway is here for the Maggie Bag tote. These are some very good looking summer totes. I myself just love to have a tote or nice bag for every occasion. Come and join us in this awesome giveaway.
Giveaway dates:
August 1st through August 17th
Written by:

Crafty Spices

Hits: 5018
If you enjoy hot cocoa or hot chocolate half as what we do, then you have come to the right place today. This recipe will great for the morning breakfast, and afternoon snack or even a late night treat.
Spices is definitely one of our things and with Chocolate I don't hold back, I have been known to add more spices to this simple and delicious recipe. Feel free to be creative!.
Written by:

Crafty Spices

Hits: 9001