It helps that we have this FREE (as of today) app "kidsDental" she plays brushing & flossing teeth, we take this play time to explain to her the importance of keeping teeth clean & healthy.
A few days before her Dentist appointment we had to take her to the lab to get some lab-work done and she got some blood taken (A pinch, in her own words).

The big day is here and we are headed to the dentist, all is good and she knows that we are going to get her teeth checked and cleaned. we arrive with just a little bit of a wait it does not seem bad, we start filling out all the necessary paperwork (like in any other doctors office).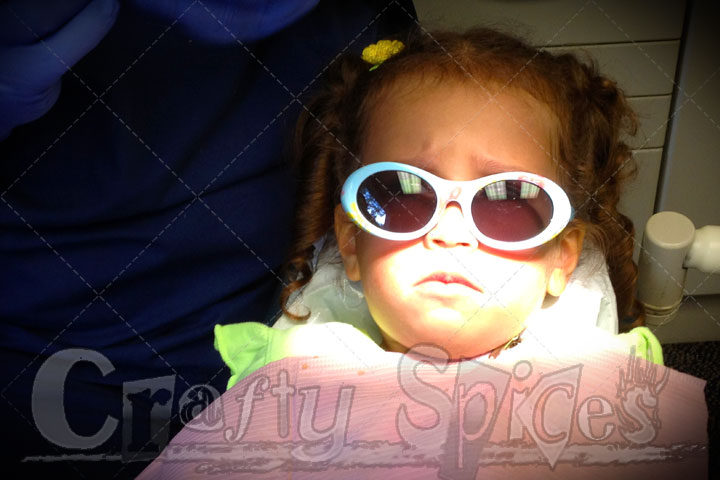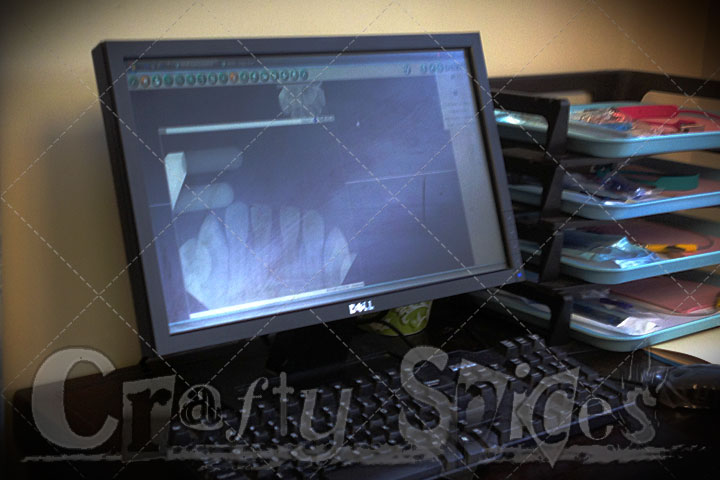 It's now Kira's turn, we go inside and she gets seated in the big dentist chair (she does not see very happy about it), the Dentist explains that he needs to take some pictures of the inside of her mouth, she is totally not going for it. This is how the conversation went:
Kira: But why?
Dentist: just to make sure that all your teeth are healthy and growing properly. Can you open your mouth to take a picture
Mom: Kira open you mouth, and I help her open it but.
Kira: Ahhhhwwwwww!! (They must have heard her about a mile away)
The dentist did manage to take the picture (X-Ray), she survived and then asked "Is that it ?"
Mom: Look at the picture in the screen, let's take one more
Second time was better and she collaborated just a bit, but was relatively happy when we told her that no more pictures now the Dentist would brush her teeth.
She did ask to see the tooth paste and the brush (Mom: this is a special brush that only dentist use, it's a bit different than the one we have at home)
Kira: Ok mommy, can you stay here with me.
After this, she did great, they put her these cool sunglasses and got it all done in no time.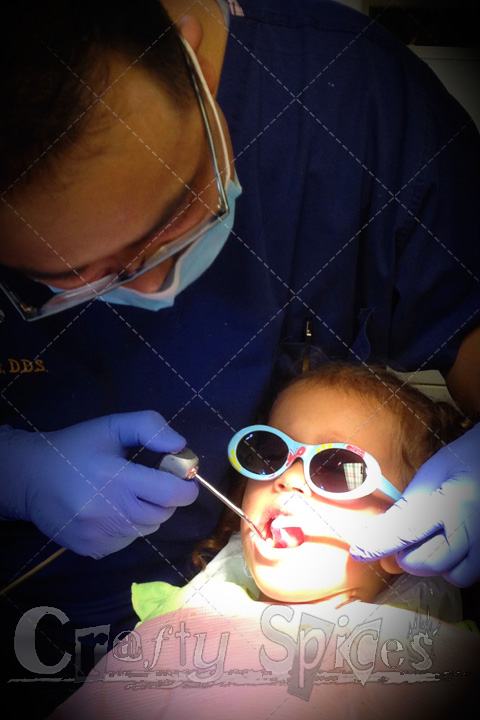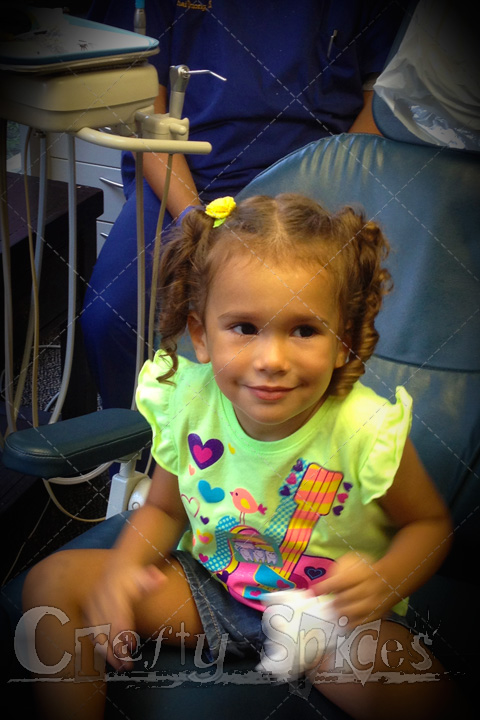 We said our goodbyes and they said see you in 6 months.

As we are walking out the door Kira tells me "I like them"
MOM: now you like them, no worries we will see them again in 6 months.

How did your kids do the first time they visited the Dentist?