I have been suffering from muscle discomfort and pain for sometime now, I have been diagnose with tendonitis and begining of arthritis. I don't like to be taking medications on a regular basis, so I have learned to deal with it and spend many of my day's with pain and/or discomfort.
First thing I like about Inflamagic is that as I read it's content blend, I can pronounce all of the ingredients and even better I am familiar with all of them, as a matter of fact I have used all of them in my home. Another thing that I really like is the softgel capsul as it is a good size and very easy to swallow.

I have been taking Inflamagic for about 4 days now, and I have to say that while the discomfort has not totally disappeared I have felt a relief and the pain is gone.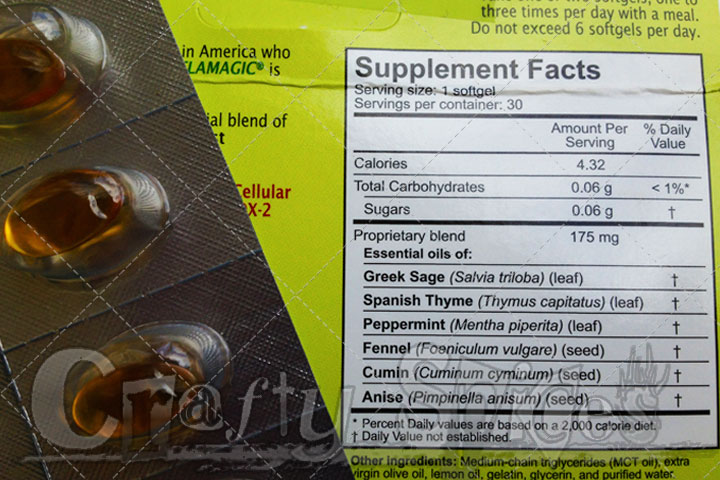 I will continue using Inflamagin as it makes me feel better and helps me enjoy my life more.
The Company
Natural Miracles was created in 2002, they work with high quality food grade natural essential oils. While they started with products specifically for women and the relief of symptoms associated with their monthly cycle, soon after Inflamagic was developed to help with the inflammation and discomfort of muscles and joint. At this point they have multiple product natural and of high quality.
To learn more about Natural Miracles find them on: The Web, Facebook and Twitter.

Here is a 40% Discount code that you can apply towards your full order of Natural Miracles products DDBLOG just go to their Website, add to shopping cart and insert code in the "apply Coupon" before checkout.
Win It:
Now that you've hear about my experience with Natural Miracles, go read these stories: Dawn, Janine, Lisa, and Kym. Don't forget to enter our great GIVEAWAY!
a Rafflecopter giveaway {xtypo_sticky}Disclosure: This giveaway is provided by Natural Miracles and Dawn's Disaster., Jay @Crafty Spices was provided with free product to review as compensation for this review. I was not paid for my opinion, all opinions in this post are my own, unless otherwise noted by giving the respondent credit. Natural Miracles is responsible for the shipment of the prize(s) to each winner. For our full disclosure and PR Info

Click Here

.{/xtypo_sticky}