Today we are sharing a sweet and spicy pepper filling or dip with a cream cheese base, mango and plum mix.
Ready in:
15 Minutes
| Serves:
2 - 3
| Complexity:
Very Easy
Ingredients
2 oz Mango Pulp

3 oz Cream Cheese

1/2 tbsp Chives
1 Plum (pit removed and chopped)

1.5 oz Cooked Natural Chorizo (Chopped)

5 small sweet peppers
Directions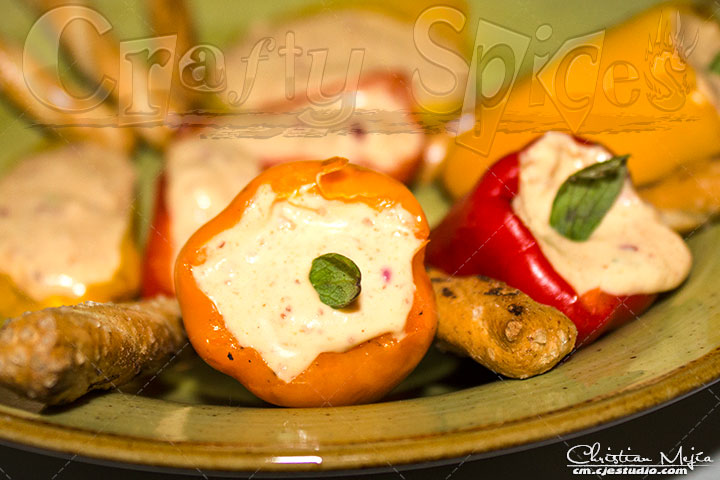 In a blender mix all ingredients except the chorizo and the peppers.

Add chopped chorizo to the mix.

Remove stems and cut some in half and some just remove a portion of the top.

Place sweet pepper in the oven for about 10minutes (do not leave longer because they will get to soft)

Fill sweet peppers with the mix

Serve and enjoy with pretzels or crackers
This is a very tasty
Mango Chorizo Filling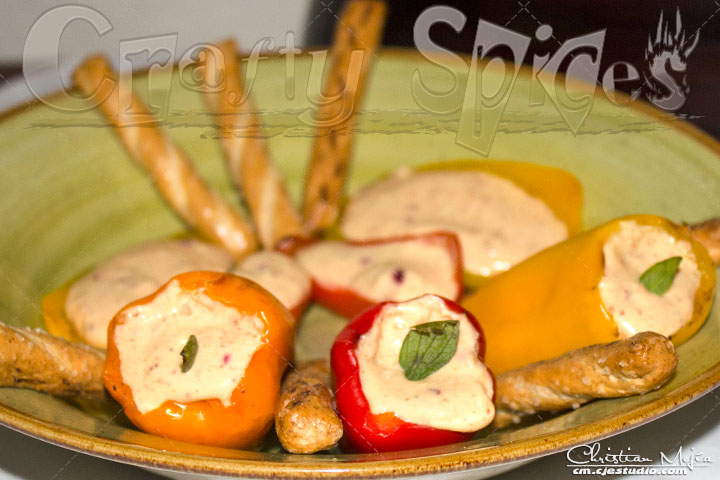 Have fun, and Enjoy!!