Today's featured recipe is simple and it does not take long to make, except that I love to let it cool inside the ridge for a number of hours before serving as we have found that the flavors bled together better making it yummy. The combination of cranberries, chicken, mayo, nuts, and tarragon can go a long way as serve much more that just a simple salad. keep reading to find out how we have made this into a salad that it's more like a meal.
Ready in:
10 Minutes
(
10 Prep
-
25 Cook
) | Serves:
4 - 5
| Complexity:
Very Easy
Ingredients
1/2 Cup dried cranberries (divided in 2)

2 boneless skinless chicken breast, cooked, finely chopped and cooled

1⁄2 cup mayonnaise (more if needed) - you may substitute with plain yogurt

1 teaspoon dried tarragon

1 tbsp Extra olive Oil (divided in 2)
1⁄2 cup cashew nuts (divided in 2)

1/2 Cup shredded iceberg lettuce

3 to 4 large lettuce leaves

Salt to taste
Directions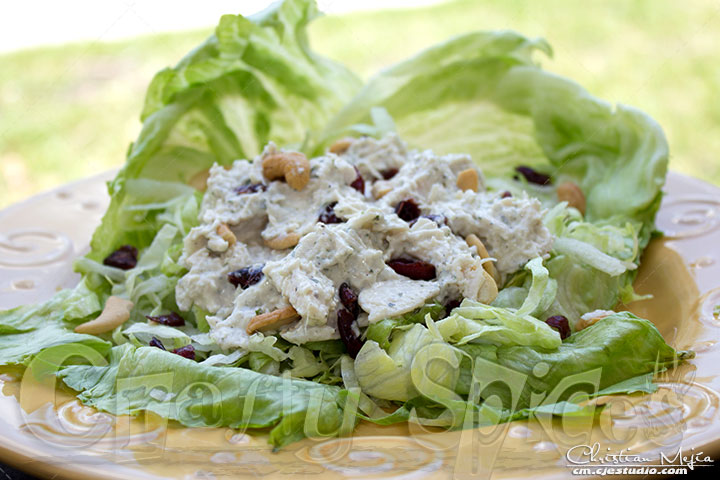 Combine 1/4 cranberries, chicken, mayo, tarragon, 1/2 tbsp EVOO, 1/4 cup cashew nuts, and a bit of salt.

Place into a sealed container and chill in the fridge for at least 2 to 3 hours.

When ready to serve, place lettuce leaves widely spread in a large plate, add shredded iceberg lettuce add 1/2 tbsp EVOO and salt to taste

Bring chicken mix out of the fridge, place over iceberg, and top with the remaining cashews and dried cranberries
Enjoy
Simple and very tasty, this
Cranberry Chicken Salad
is great for any time of the day.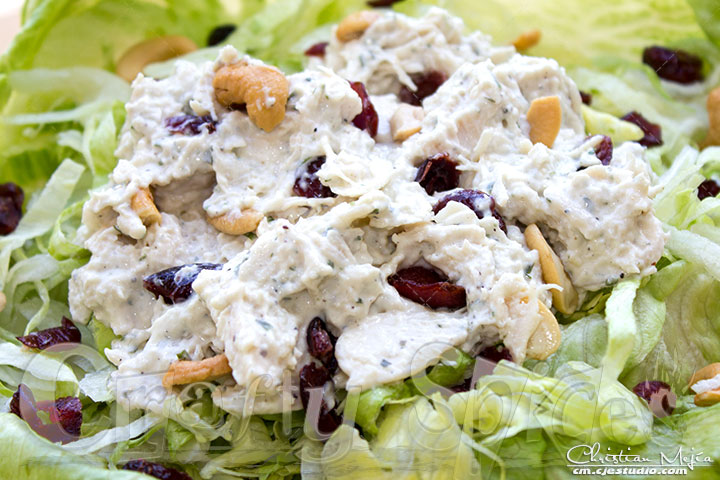 Have fun, and Enjoy!!