This is a creamy, tasty, rich spread recipe, one that you can enjoy with crackers and maybe a glass of wine.
Ready in:
8 minutes
| Serves:
2 - 4
| Complexity:
Very Easy
Ingredients
1 6 oz Pack French Type Goat Milk Cheese

1 medium size Mango

11/2 tsp Raw Summer Wildflower Honey

2 tbsp crushed almonds

1 or 2 mint leaves, Chopped (Optional)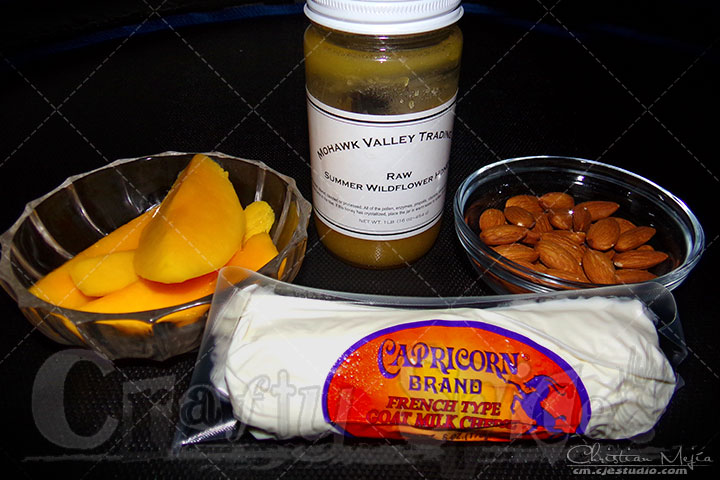 Directions
Cut mango into 1/8" size cubes, set aside.

Mix Goat Cheese and Raw Honey

Add cubed mangoes, crushed almonds and mint
Server with your favorite crackers and enjoy with family and friends
This
Goat Cheese, mango spread
has a strong distinctive flavor that we love.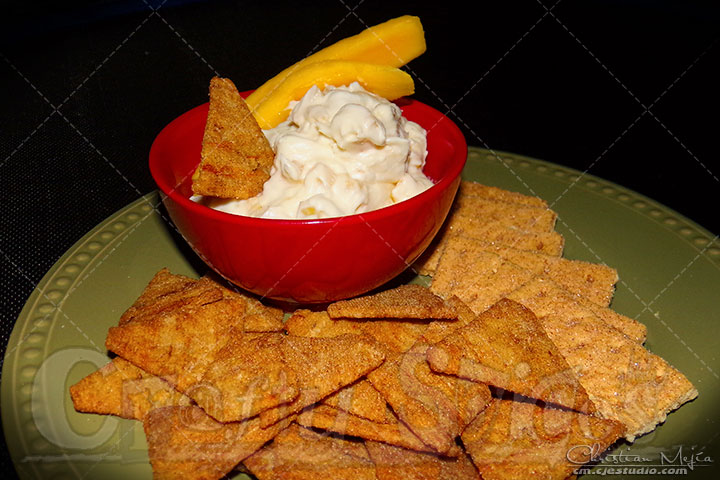 Have fun, and Enjoy!!