Pigeon peas provide an excellent source of fiber, protein and sodium. Peas are also low in fat content, making them an ideal food for heart healthy diets.
This cream is very rich and tasty and takes advantage of leftover meat you may even do it without the meat, but we love meat.
Ready in:
30 minutes
| Serves:
2 - 3
| Complexity:
Easy
Ingredients
1/2 Yellow Bell Peppers

1/2 Red Bell Peppers

1/4 Cup Green Onions

3 Cloves Garlic (minced)

3 Large Cooked Leftover Steak

Cubed

, about 2 1/2 Cups (Any type of meat would work)
1/8 Cup Tomato sauce

1 Can Pigeon Peas (8 oz)

4 strips shopped Bacon

8 oz Water (More as desired)

Romano Cheese and/or cashews for topping (Optional)
Directions
Place a medium to large pot at high heat and add shopped bacon strips

After bacon are about half way cooked (3 to 4 minutes) add bell peppers, green onions, garlic and cook for 6 minutes.

Add tomato sauce, water and Pigeon Peas, reduce heat to medium and continue to cook for another 12 minutes

Using a blender blend the mixture all or half (depends on your preference, we have done it both ways) and bring back to a low heat

Lastly add the cubed leftover steak, cook for another 5 minutes while mixing all together.

Top with Romano cheese and a few cashews.
You may server with your favorite crackers or bread.
Our family loves this
Pigeon Peas Cream
, hope you like it as much as we do.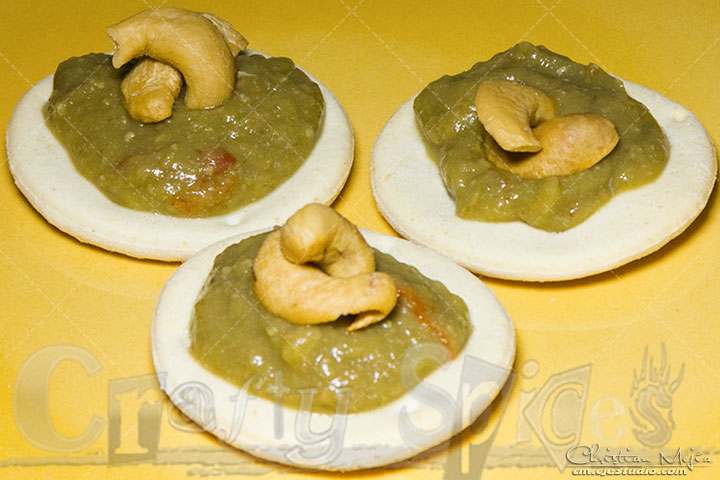 Have fun, and Enjoy!!