Here a simple, but very yummy rice base casserole.
Ready in:
45 Min (15m prep, 30m cook)
| Serves:
6 - 8
| Complexity:
Medium
Ingredients
6 Cups Cooked Rice (find our recipe here)
2 cups seasond and cooked ground beef (pork or chicken would work great as well)
2 cups shredded sharp Cheddar (Divided)
2 eggs
Salt and pepper to taste
1 cup milk
1 tbs Fresh Basil
2 cups chopped spinach (washed)
1 cup of chopped onion
2 tbs oil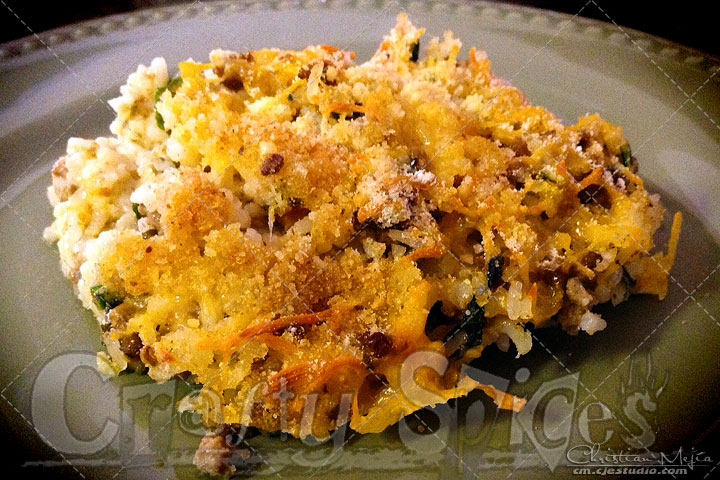 Directions
Place oil in a frying pan, heat, add onions, after 2 minutes add spinach and cook until onions are well golden.
In a large bowl mix rice, recently cooked onions/spinach, basil, 1 cup of shredded sharp Cheddar and ground beef.
In a separate bowl mix milk, salt, pepper and eggs.
Now pour wet ingredients into the bowl with the rice and mix all together.
Place the mix into an oven safe pan and add remaining cheese over it.
Cook for 30 minutes and serve.
Our very own little taster gave us a thumbs UP.