It's a great recipe to have the kids help you make, while I am writing down measurement recommendations it will not be damage if you use less or a bit more of any of the ingredients. Not to mention there is no exact order as to how the ingredients have to be mixed.
We have done some really fun variations of hummus, this one is one of our girls favorite. While the mix or combination of chickpeas, peanut butter, garlic, chocolate and other seasonings may not sound so familiar or common the end result is quite interesting and appealing.
Ready in:
6 Minutes
(
6 Prep
-
0 Cook
) | Serves:
4 - 5
| Complexity:
Very Easy
Ingredients
1 can chickpeas (15-19 oz)

2 tbsp peanut-chocolate powder (or 4 tsbp regular peanut butter)

1 tbsp chocolate powder

2 tbsp olive oil

3 tbsp lemon or lime juice

2 garlic clove, crushed

1/4 tsp salt

1 - 3 tbsp warm water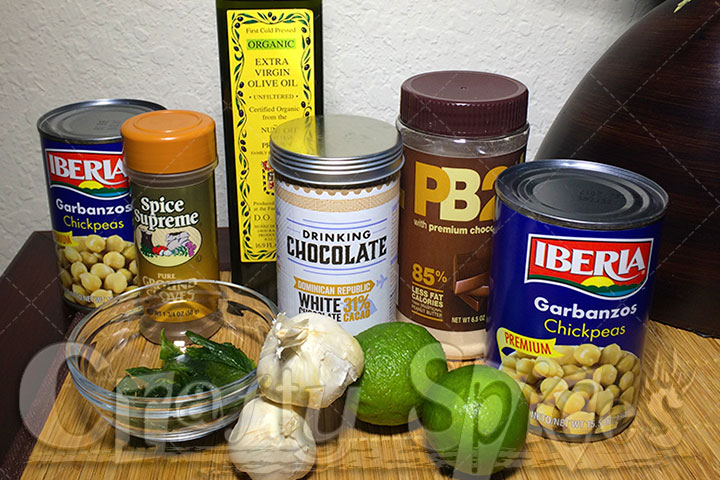 Directions
Use the warm water to dissolve the powder chocolate

Place chickpeas in a food processor, run for a a few seconds

Add remaining ingredients except for the parsley and pulse food processor until you have the desired consistency, you may add more warm water if you like hummus a bit more runny.

Serve immediately or save in the refrigerator for later (2 to 3 days at most)

Garnish with Parsley and enjoy.
Our family likes to eat this
Peanut Butter Hummus
with veggies, crackers, casaba, or bread.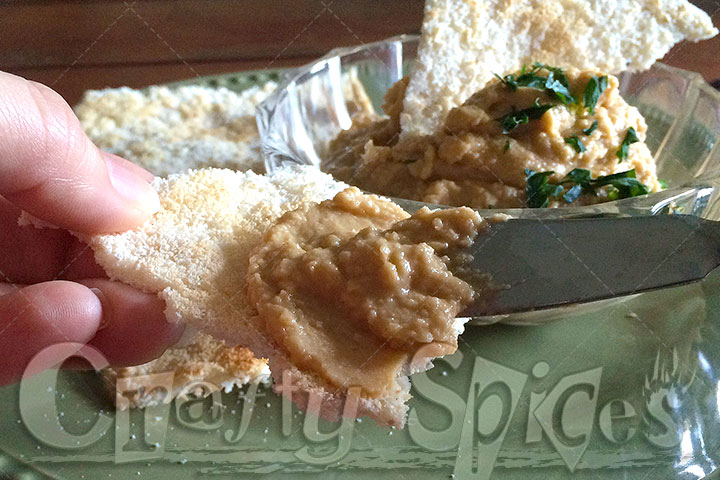 Learning Time

Fun educational activities or questions to do with little ones while preparing this recipe.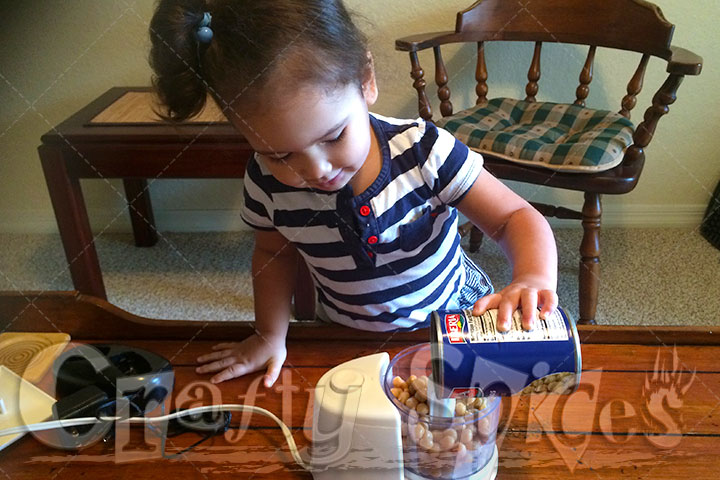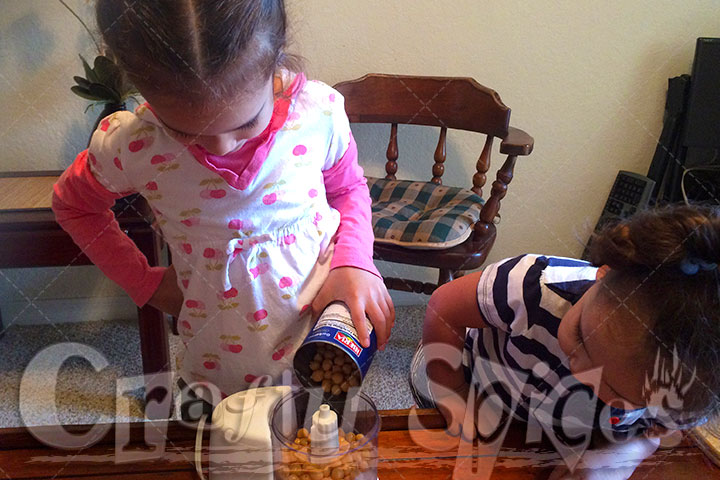 Have you little one count some of the chickpeas
We also take this opportunity to talk to our girls about how good and beneficial it is to eat beans and making healthy snacks at home.
We had Kira (our 5 year old) separate ingredients in liquids, solids and even asked her if there were any that were gas.
We also asks if they would be able to tell us the name of the ingredients, our 5 year old ended up reading the labels
Talking about the shapes of both the ingredients and the containers that we use is always a big topic with every recipe that we make.
Last but most certainly not least, we clean all our mess together and they help and get to choose and say with their words what materials they will be using to clean and organize our kitchen.
After all is set and done we always try to do a recap of what we have done and what we have learned, sometimes this happens as we enjoy what we have made.
Little ones can always learn something new, help them along the way.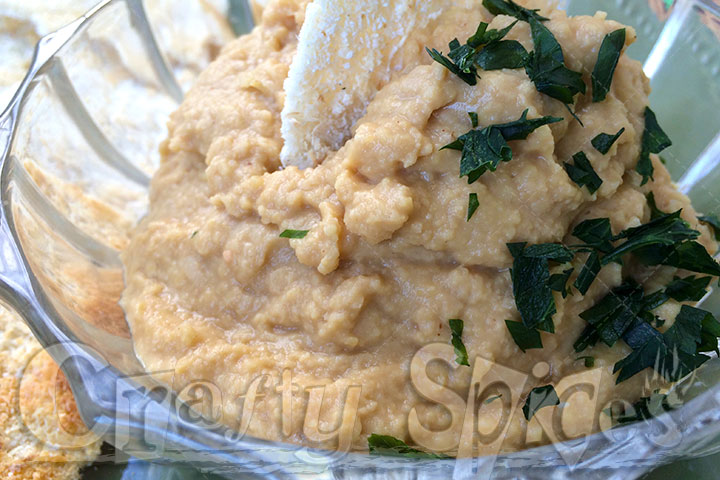 Have fun, and Enjoy!!