We found it to be good combination Rice Noodles, veggies, beef, and mushrooms with soy souce and garlic just delicious.
Ready in:
20 - 25 minutes (12 Prep + 8 - 13 Cooking)
| Serves:
4 - 5
| Complexity:
Easy
Ingredients
8oz Rice noodles

1/2 large Red Pepper

1/2 large Green Pepper

1/2 large Yellow Pepper

1lb beef for stir fry (Cut 1" slices)

1/2 Cup Onions (French Cut)

1/4 Chopped Green onions

3oz of slices Carrots (French Cut)

4oz Slices Champignon Mushrooms

1/2 cup chopped Cilantro

1/4 Cup Soy Sauce (More if desired)

1tbsp Salt to taste + additional to taste

4 to 5 Garlic cloves

5oz Extra Virgin Olive Oil (EVOO) - Divided 3oz, 2oz

1/4 Cup Water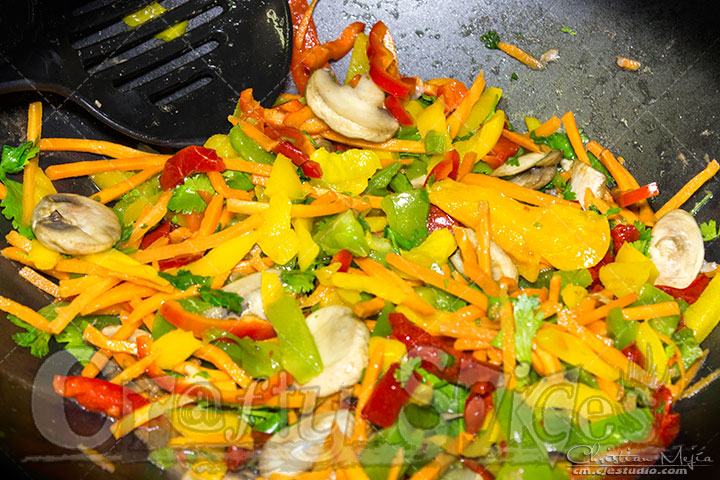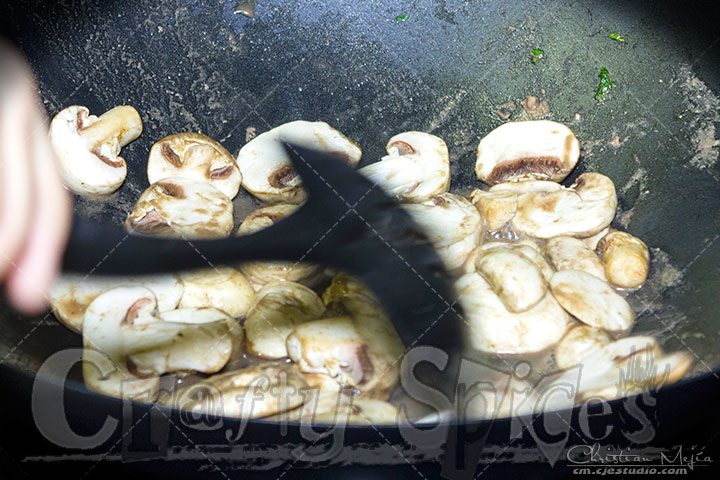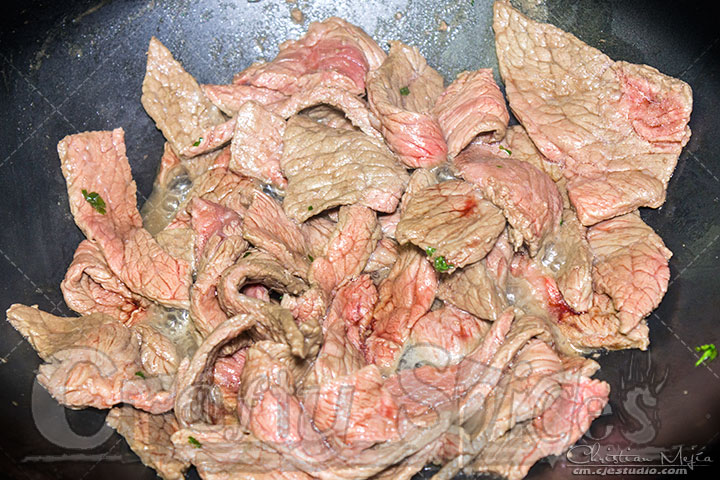 Directions
Soak rice noodles in cold water for 10 minutes, drain and set aside

Meanwhile, pour 2oz EVOO over a large wok and place over medium to high heat

Add Garlic cook until they start turning brown

place beef over garlic and add about 1tbsp of salt over it, cook while string until medium rare, remove from wok and set aside.

Leave beef juices in the wok, add carrots, onions, mushrooms and water, cook for 5 minutes then add peppers and beef that was aside. Stir and continue to cook for about 3 minutes. Remove everything from wok in a large bowl

Pour remaining EVOO (3oz) to wok and add drained rice noodles cook for about 2 minutes then add ingredients that have been previously set aside, add soy sauce, stir for 1 minute then add cilantro cook for 1 additional minute.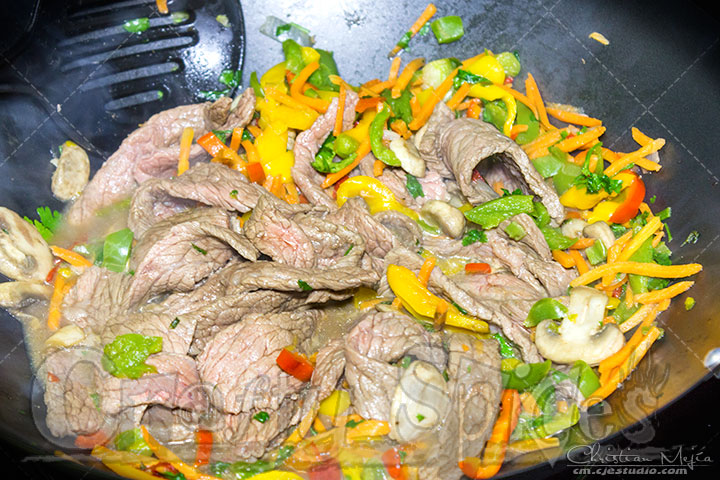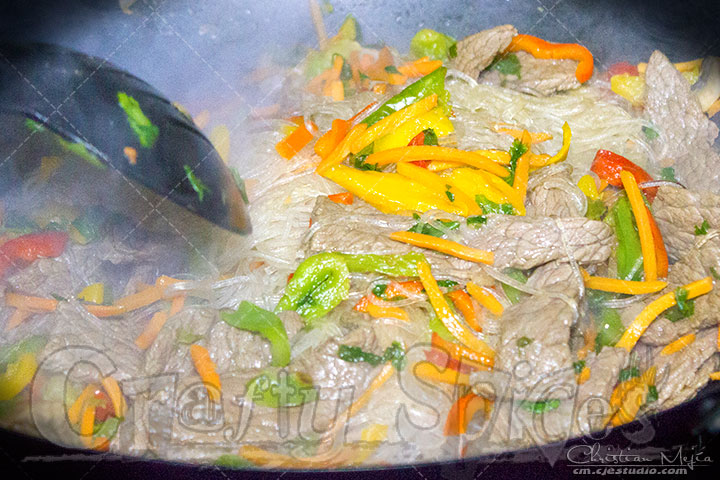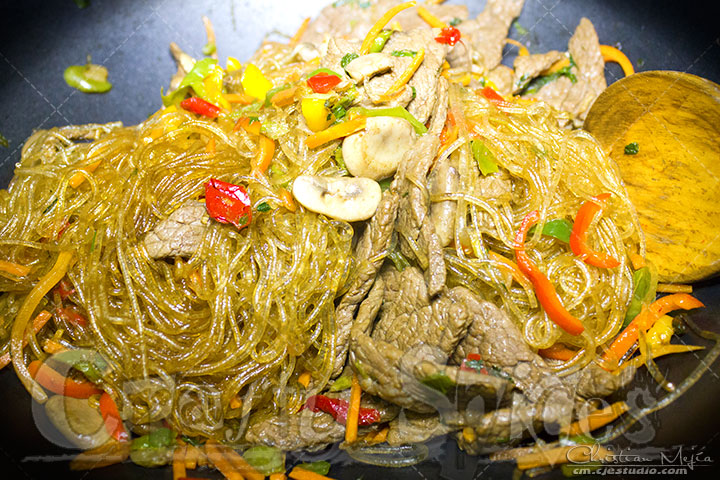 Server and enjoy with family and friends
This is it for the
Rice Noodles Stir Fry
original version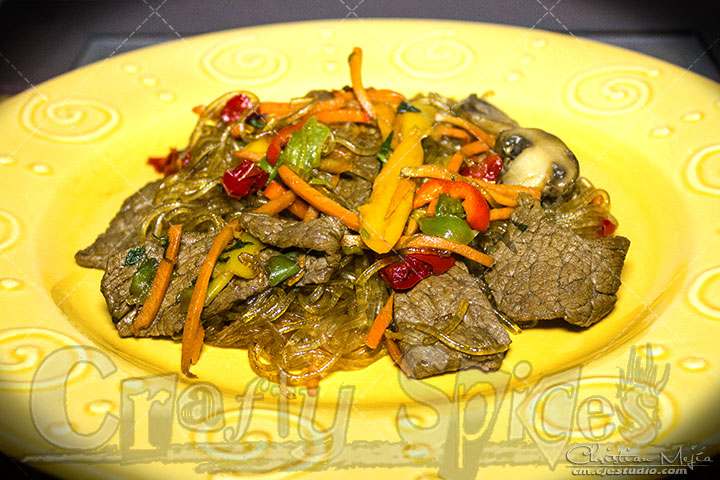 Have fun, and Enjoy!!