It's a tasty Stir fry of Baby Bok Choi with oyster sauce
Ready in:
20 minutes (10 Prep + 10 Cook)
| Serves:
2 - 4
| Complexity:
Easy
Ingredients
1bl Baby Bok Choi (approx: 2 packs)

3tbsp Vegtable Oil or soybean oil

5 Garlic Cloves

1 tsp Salt (Optional)

1tbsp Sesame seed Oil

4tbsp Oyster Sauce Oil

1/2 cup water
Directions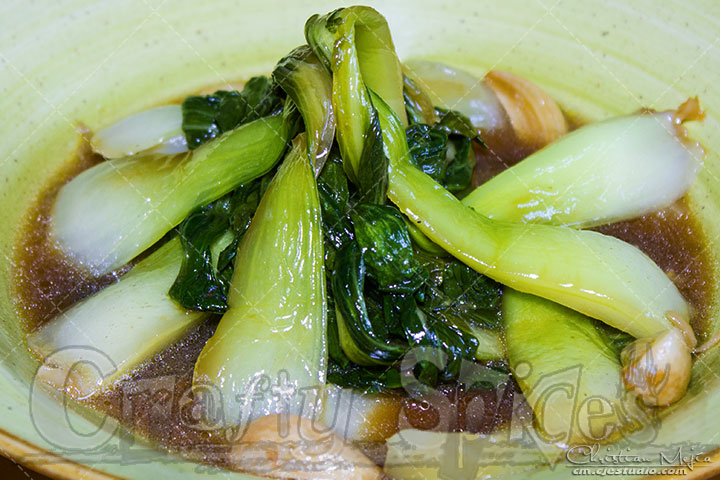 Wash, drain, and cut baby bok Choi to about 5" in length

heat oil in a medium size wok and cook garlic until brow.

Add bok Choi and continue to cook steering occasionally, when reduce in size (approx: 2 to 3min) add salt and water, cook for another 4min or until the white part changes to a slitty translucent appearance.

Remove from heat, add Oyster sauce, mix well.

Plate and add sesame seed oil.
Enjoy this
Oyster Sauce Baby Bok Choi
over white or brown rice

Have fun, and Enjoy!!