Coming up with different tasty ways of cooking ribs is always fun for us, this is a simple way to season baby back ribs with mostly dry ingredients and end with a great result that has our girls liking there fingers.
Ready in:
1hour 5 Minutes
(
5 Prep
-
60min Cook
) | Serves:
3 - 4
| Complexity:
Easy
Ingredients
1 rack of baby back ribs cut into 1 1/2 inch chunks approximately

2 tbsp Unsalted Soy source
1 1/4 tbsp garlic Powder

1/2 tbsp Dill

1/4 tbsp salt
Directions
Preheat oven to 300 degrees F (150 degrees C).

Place baby back ribs in an oven safe pan (we use a nonstick, but if your is not you may spray some vegetable cooking spray before placing the ribs)

Pour soy sauce evenly on the baby back ribs,

Rube garlic powder, dill and salt on the ribs covering them evenly on both sides,

Insert into preheated oven, cook for 30 minutes, flip all the pieces and continue to cook for an additional 30 minutes.
Server these
Garlic-Dill Baby Back Ribs
with your favorite vegies and enjoy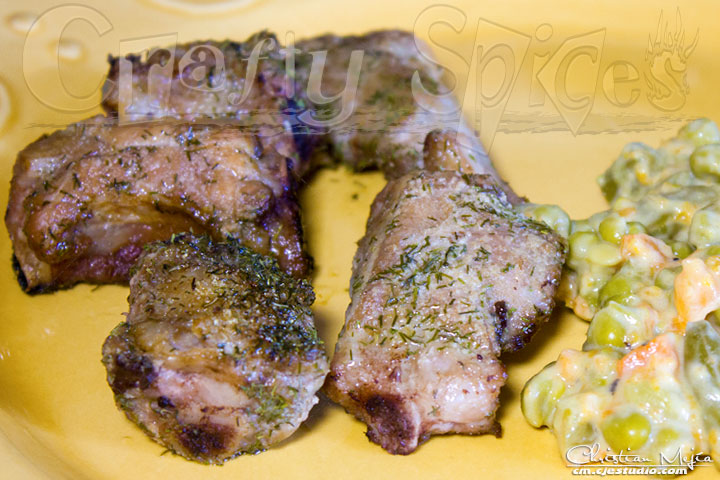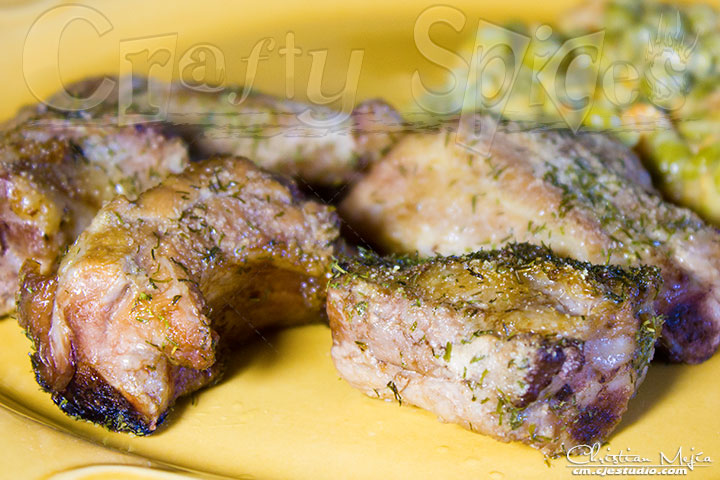 Have fun!!