While we have cooked ribs with basically only BBQ source most of the time we tend to season the ribs prior to adding any type of sauce.
Mixing dry ingredients or seasonings I should say with a source like barbecue sauce give it a slitty different taste yet being careful of the amount of each one they balance themselves instead of one overpowering the other. Resulting in some tasty ribs that no one can resist.
Ready in:
1hour 45 Minutes
(
15 Prep
- 9
90min Cook
) | Serves:
3 - 4
| Complexity:
Easy
Ingredients
1 full rack of baby back ribs

1 Cup Barbecue Sauce
1 1/4 tbsp garlic Powder

1 1/2 tbsp freshly squeezed Lime Juice

1/4 tbsp salt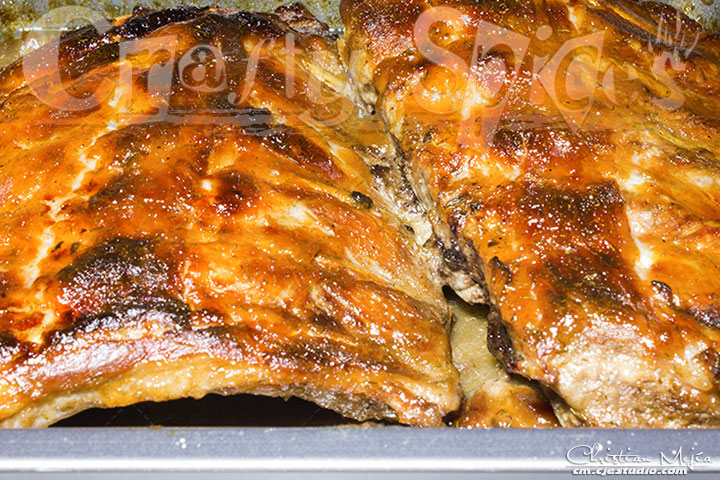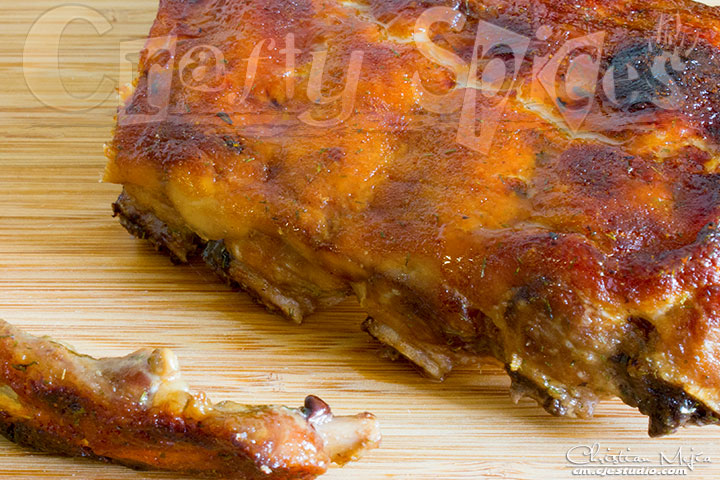 Directions
Preheat oven to 350 degrees F (150 degrees C).

Cut full rack of ribs in 2

Rube ribs with lime juice, garlic powder and salt, make sure to get bothsides.

Then spread half of the BBQ souce evenly on the ribs

Place both halfs of baby back ribs in an oven safe pan

Add a small amount of water to the pan just enouth to reach about 1/4 inch (this will maintain the ribs moist).

Cover with aluminum paper, and insert into preheated oven, cook for 40 minutes

Take out of oven, add 1/4 of the remaining BBQ souce over the ribs, cover again and continue to cook for 30 minutes.

Add the remaining BBQ souce and this time do not cover and place on broil for 20 minutes (keep on eye, because dependin on your oven it could be less time)

Remove from oven and let them stand for a few minutes before cutting
Enjoy these
Non traditional BBQ Baby Back Ribs
with your family and friends any day of the week.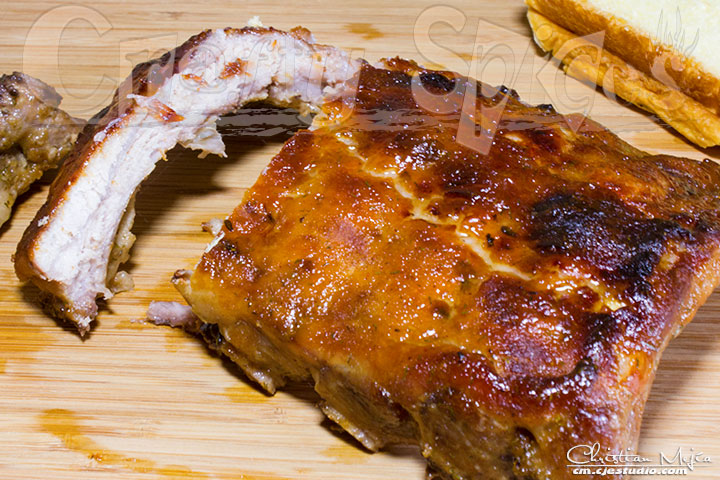 Have fun!!