Most hotels have these ingredients on the breakfast menu and it takes less than 5 minutes to have it done.
Ready in:
5 Min
| Serves:
1
| Complexity:
Very Easy
Ingredients
1 banana
2.5 oz Yogurt (I like the blueberry)
2.5 milk
1 tbs honey (Optional)
1 hand full of ice chips (Optional)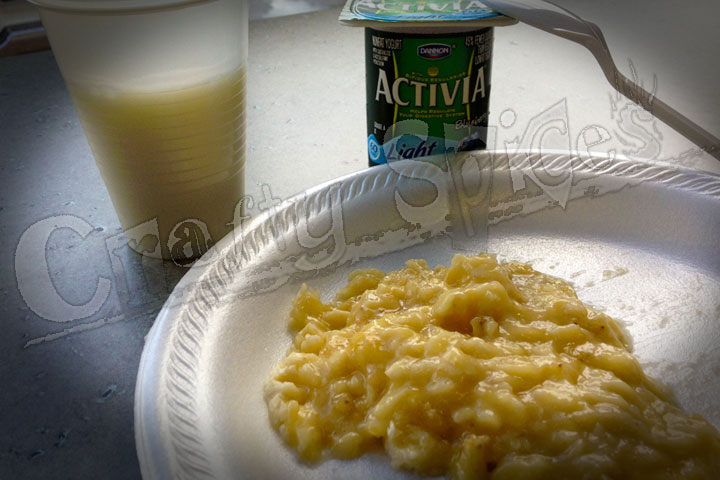 Directions
Start by pealing the banana and fork mashing it.
Place in a cup, add Yogurt, milk, and honey; mix well.
Drink/eat as is, or add ice chips and let sit for a few second for it to be very cold
Then enjoy.
If you have access to fresh blueberries, you can fork-mash and add after bananas.