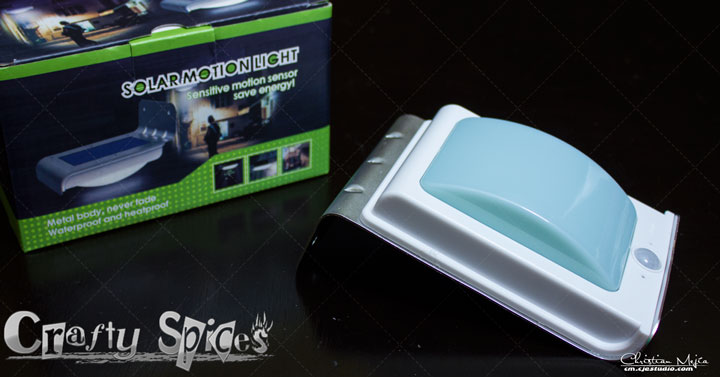 These days there seem to be other options and alternatives to wired electrical lamps. And we have the pleasure to evaluate and review the "Volmate 16 LED Solar Power Motion Sensor Garden Security Lamp". Below are our findings.

Product Overview:
Harness the energy of the sun to light your night with a solar powered motion sensor light.Powerful 16 LED solar outdoor light, waterproof and heatproof
Activates bright light when inside the 3 meter activation zone. This solar light is up to 12 hours of continuous lighting with a single charge
No batteries, no cables, easy to fit. The led solar light is easy to install, no wires or adapters; simply fix onto the wall and let the sun do the rest
Tiny Led motion light with a large sensor - sensing range of 10 feet with a 120 degree sensing angle
What's in the box:
• 1 x Solar Wall Lamp w/ motion sensor
• 2 x Expansion pillar-hinge
• 2 x Screw
• 1 x Pin
• 1x Retail color box

Our Experience:
First thing we notice was that this light has a nice modern sleek design, one that goes well with most houses regardless of the decor. We immediately liked it's design, but still had to put it to the test to see if the illumination was enough for our front walk way.
When the light detects darkness or lack of illumination it turns on in a low setting like then there are 16 LEDs that turn on brightly when there is movement within a 3 meter zone (approximately 9+ feet). It is pretty sensitive and will come on with even small movement. The LEDs are bright enough to light-up a good area in-front and under it, in our case our main entrance and front door. We feel good that there is no more need to leave the electrical porch light on.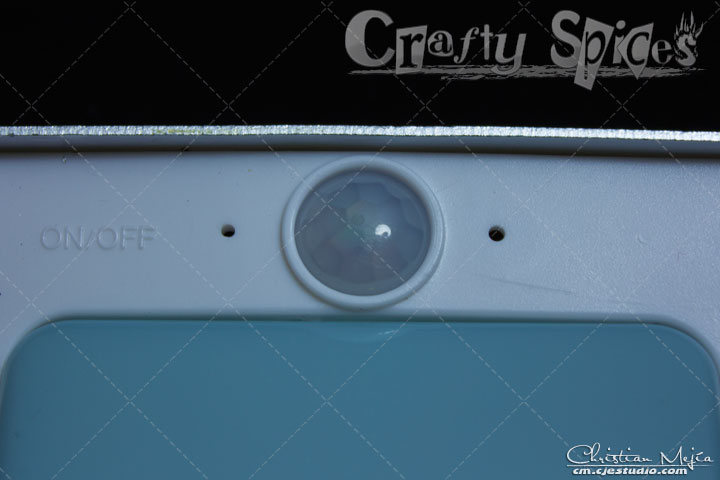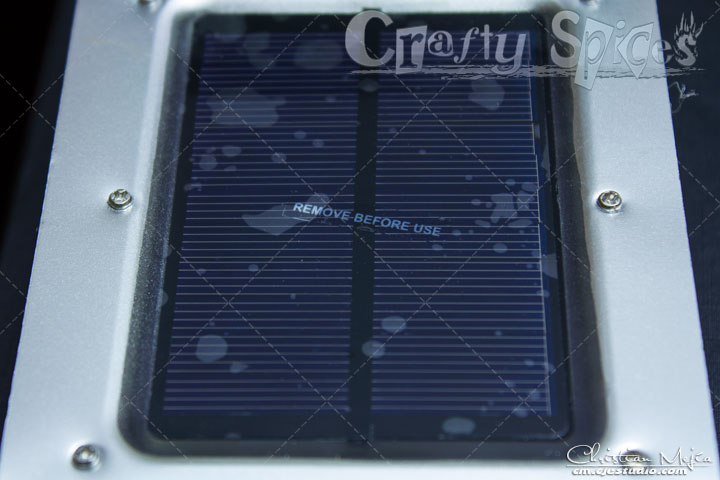 I like that the construction materials are aluminum and plastic, and that it is sealed to resist weather conditions (waterproof) and corrosion.
The Light is very easy to install just two screws (included) and attached it to the siding, fence, or any other surface. Just make sure to place it in an area that receive enough light during the day to charge the solar panel.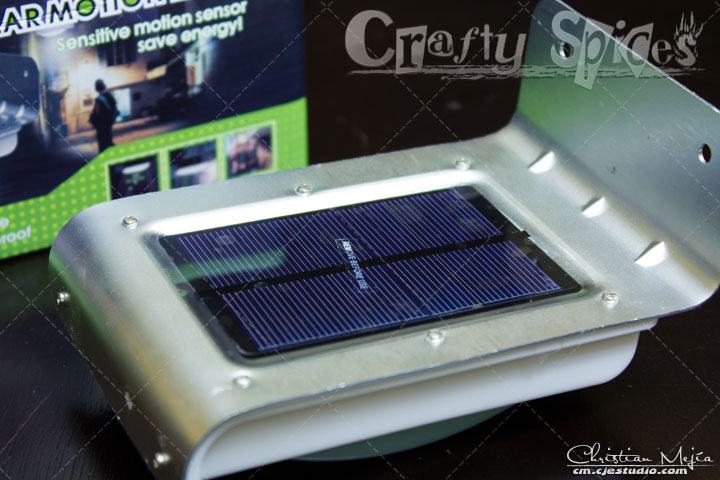 Purchasing Information
To learn more about the this product and/or to order the
French Press Coffee Maker click HERE
{xtypo_sticky}
Disclosure:
No monetary compensation was given for this post. I received a product to facilitate this review. All opinions are 100% my own and may not reflect those of others or yourself. All entries will be verified. For our full disclosure and PR Info
Click Here
.{/xtypo_sticky}