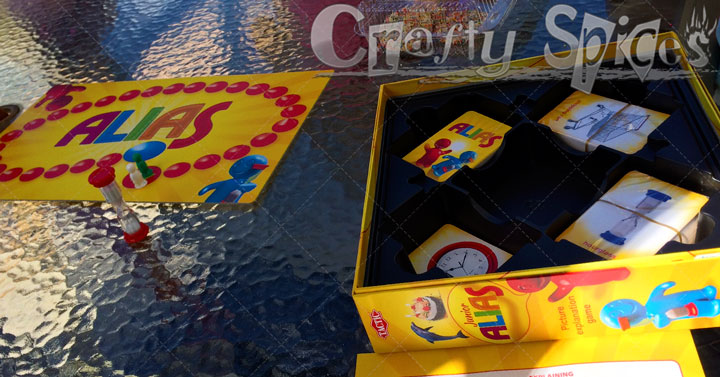 We really had not looked much into the game until we received it and as we open the box my first thought was that it was going to be a bit complicated for our 3 year old and maybe even for our 6 year old, however ones we actually read to instruction and figured out how it was, we explained the rules of the game and they were ready to go.
Each card includes a large picture and the name or word of the picture making it easy for little ones to recognize the word, it's designed or intended for children 5 and up, however because of how explicit and simple it is our 3 year old was actually rooking the game, she was able to participate and play in a team with the older kids.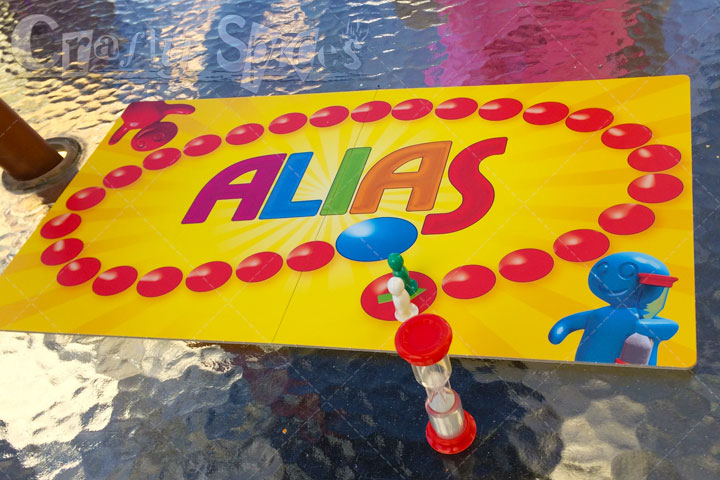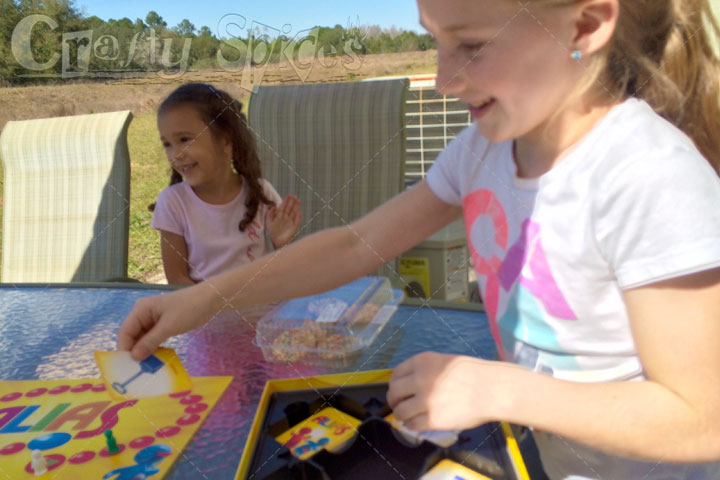 We love that the card makes it easy for little ones to understand while at the same time encourages reading the word/name of the object, that being said we made this game way much more that a game as with our little one at one point I sat with her and we were somewhat reading the words in the cards similar to what we do with flash cards.
This game help children and adults alike think fast and be able to assign qualifiers to a specific object.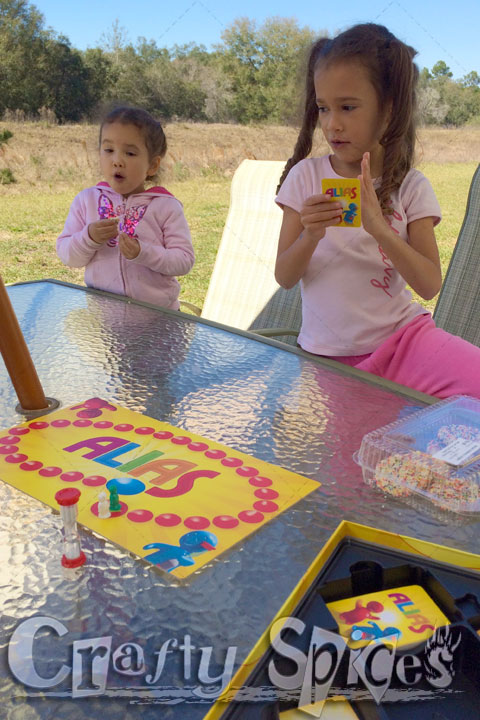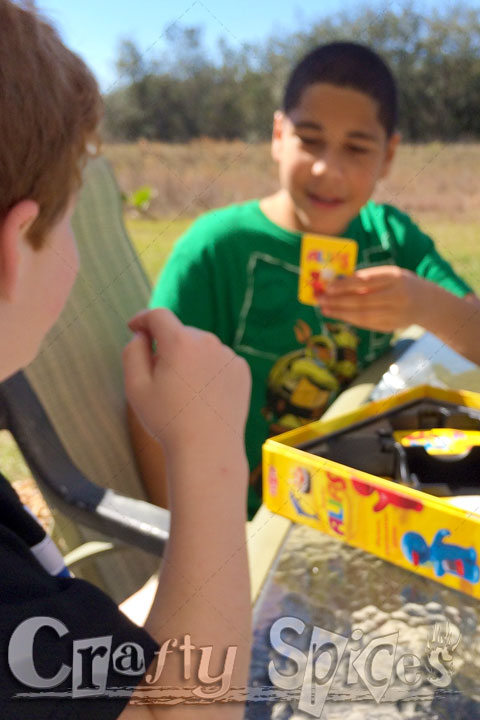 We really like this game because it's fun, educational, non violent in any way, not to mention it's a non electronic game that they really enjoy and have asked a number of times to play again.
Do you play "Non electronic Games" at your house? If so what are some of your favorite "Play and Learn" games that your family enjoy?

Purchasing Information
To order this game or to search for other taktic games click HERE
{xtypo_sticky}
Disclosure:
I received one or more of the products mentioned above in exchange for my honest oppinion. Regardless, I only recommend products or services that I personally use and believe will be good for my readers. Affiliate links may be included, for our full disclosure and PR Info
Click Here
.{/xtypo_sticky}