After our tasty breakfast, we got into party preparation mode. From balloons to stringers, cheese to fruits, and chips to dips. Now it was all about Kira's Big day, and getting ready for family and friends to enjoy being Kira's guests.

Pink, purple, and white where the colors Kira selected, needless to say that our apartment was full with these colors. Kira and her dad filled the balloons and even did a ballon tower that with Kaylee (Kira's baby sister) around, it did not last long, rebuilding it was useless, the most that it lasted up was about 3 to 5 minutes top, still it was fun to see them trying to put it back up over and over.

Thanks to grandma and grandpa the birthday girl had two outfits for her big day. Both outfits had of course hello Kitty on them, one is pretty pink and the other one bright yellow, both are very pretty and fit her perfectly.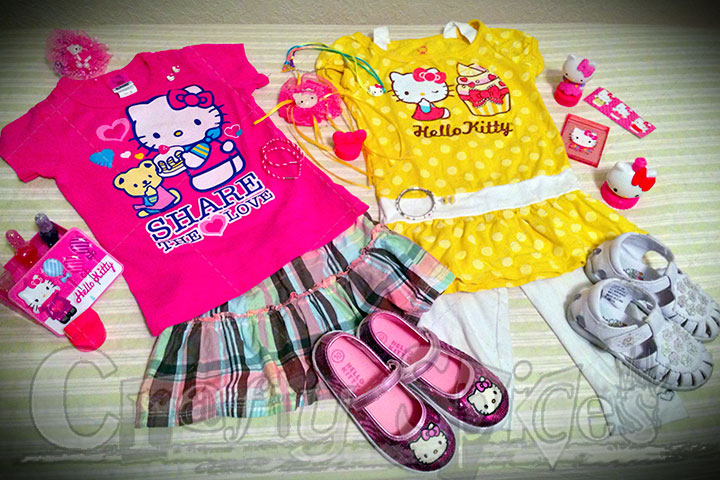 Kaylee's Outfits for the Day!

I, like most people, like things to come out right, I try to be as organized as possible, and have things set and ready to go. I pretty much was on my feet from sunrise to sundown, I figured whether it's the 1st, the 2nd, the 3rd, or probably even their 20th birthday, when it comes to our children we realize how fast time has gone, and how much they have grown. Kira looked lovely with her first outfit and yet looked even more beautiful with her second.

The cake table was set, with the party bags, and party favors for Kira's friends, plus plenty of Hello Kitty going around. The snack table and "Picture Spot" was ready with signs, balloons, and stringers decorating the scene.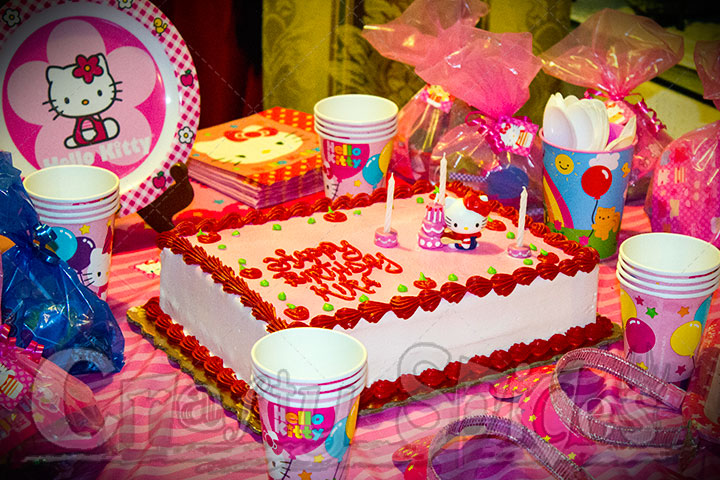 Hello Kitty Cake Table

One thing we learned, don't plan on moving the cake from one table to another with the intention of taking more or better pictures in a different setting. Not a very good idea, and with kids it would probably never go well. Thankfully we gave up on that idea halfway through the party.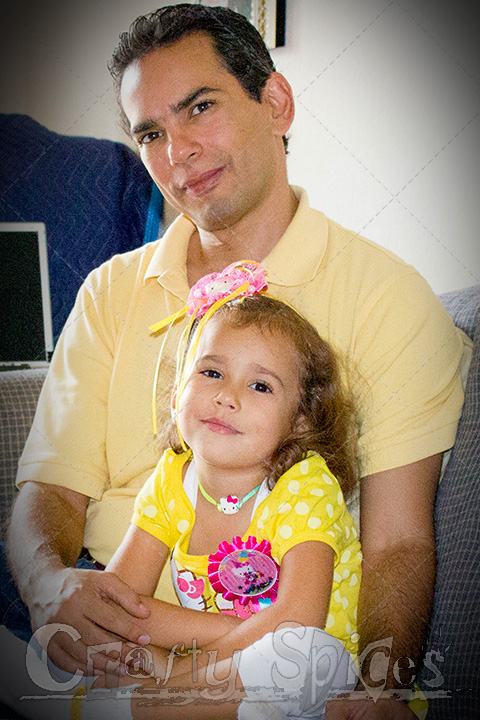 Daddy and Kira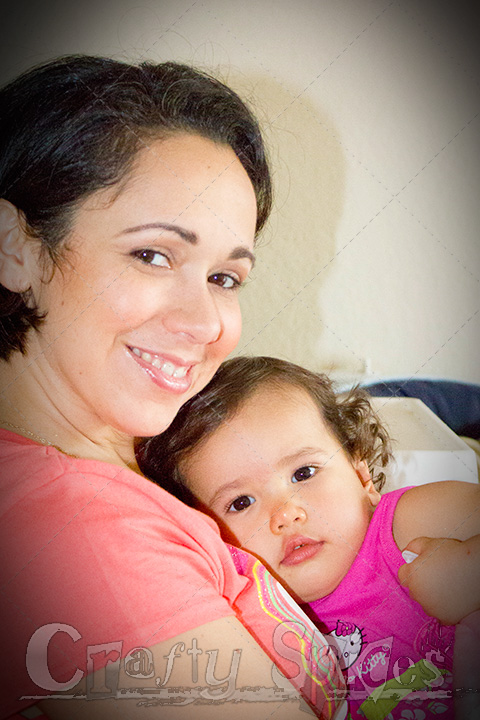 Mommy and baby sister (Kaylee)

While at first it was kind of slow, Kira was very excited when her friend Megan arrived, they played and had so much fun, and while Megan had to leave early it didn't take long for more guests to arrive. The girls played, dance, ate, and had a blast.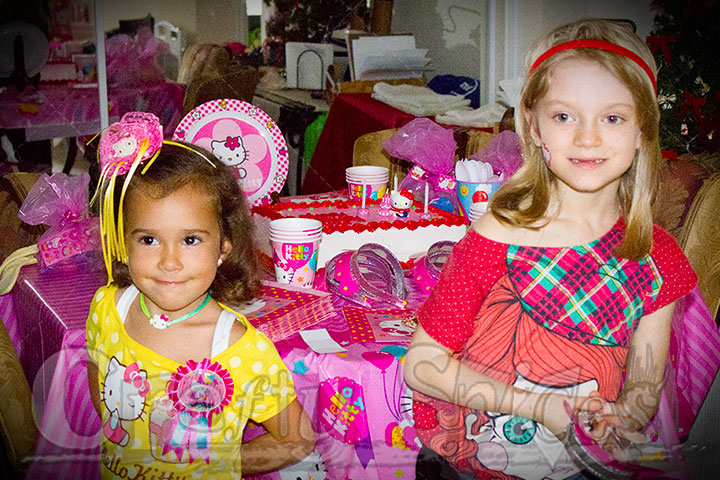 Kira with her friend and first guest to arrive.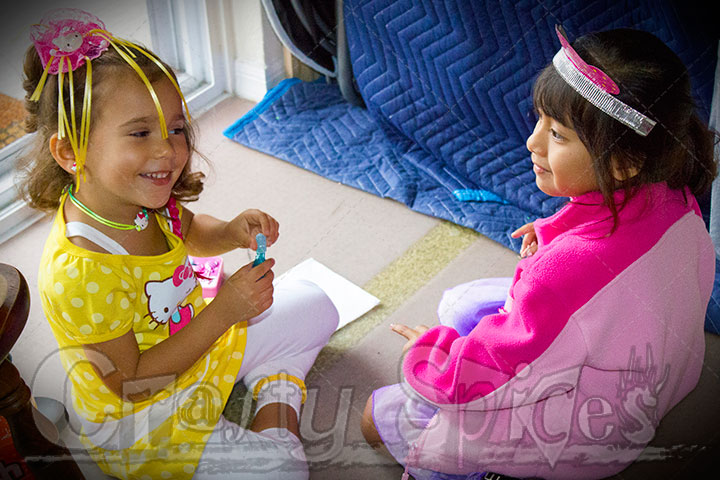 Kira Playing with one of her Friend

In overall it was a very good day!!.
It was very joyful for us to see Kira and her friends have so much fun, worth every single moment.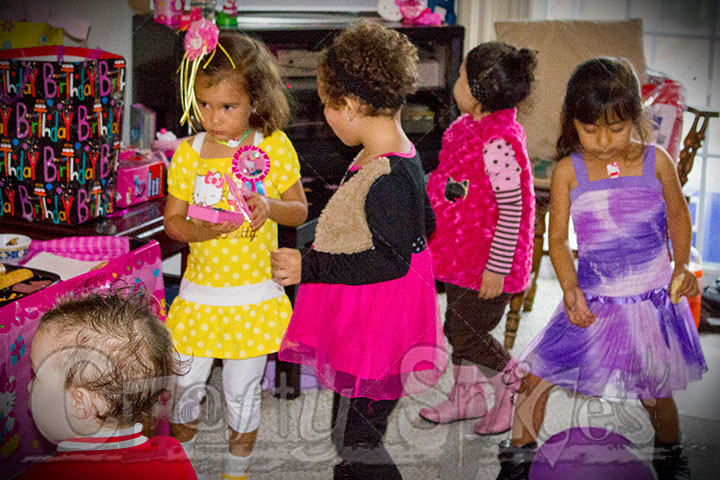 The Girls dancing and having fun
About to sing Happy Birthday to Kira

HAPPY BIRTHDAY!