Our day was a lovely one spent at home in family. The Girls got up very early, and it was not even because of the opening of the presents like many would think. They just had to get up.

We had an early breakfast, took some pictures, Tio and Tia (my younger brother and sister-in-law) came over with even more presents, Kira read the names on each of the presents and gave them to the corresponding person or set them aside if the person was not here. Then, both Kira and Kaylee had a blast opening their presents and we're so excited to be blessed with so many things.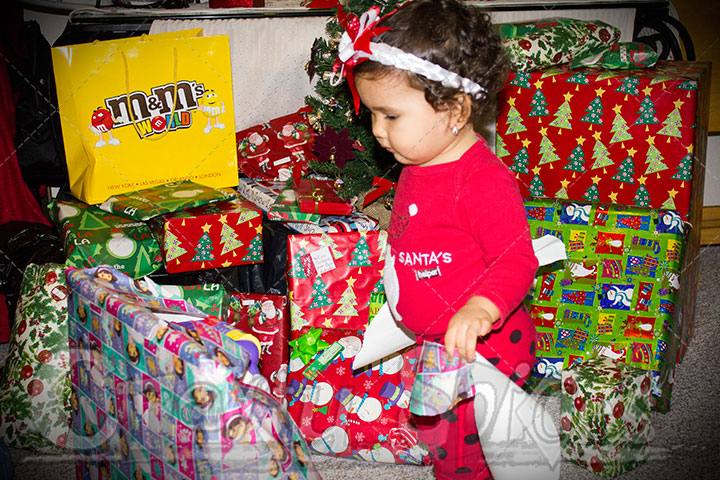 Kaylee opening Christmas Presents.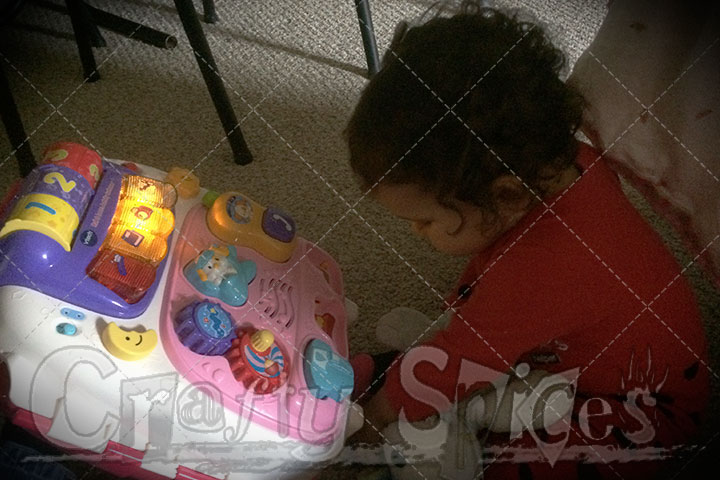 Kaylee playing with the case Tio & Tia gave her.

Tio and Tia had to say bye, as they had to work and while the girls did now want them to go, that did not stop them from playing with the fun things that they received.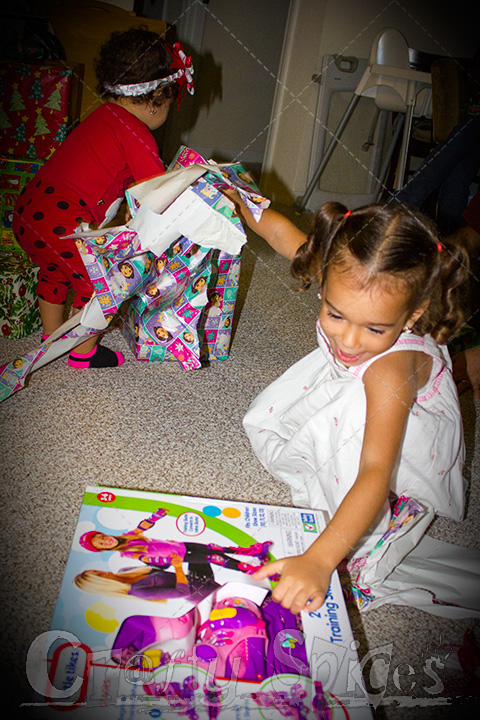 Kira opening her Christmas Presents.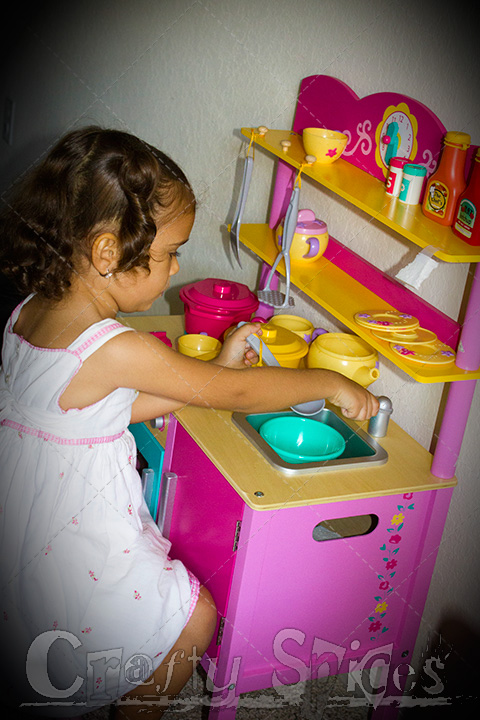 Kira playing with her new Kitchen.

As lunch approached we reminded Kira what we were celebrating, she remembered how we had already talked about this day and that it was baby Jesus Birthday, she asked if she could be the one to blow the candle of the cake. We sang happy birthday and Kira blew the candle for baby Jesus.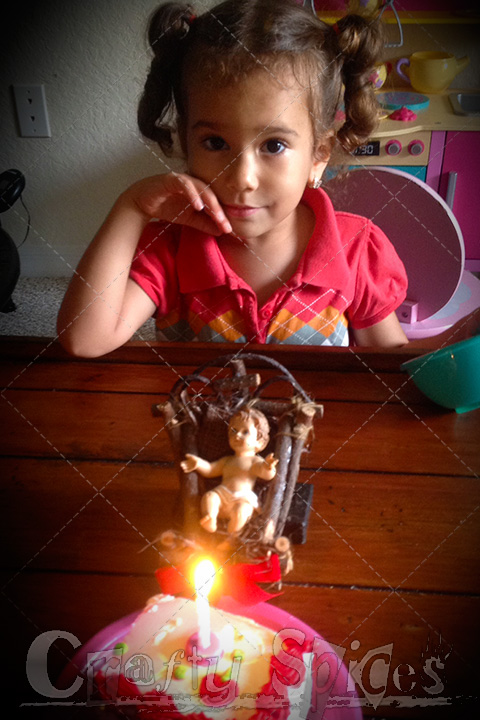 Birthday boy with Kira.

Starting the celebration of Christmas day singing Happy Birthday to baby Jesus is a family tradition carried out in my husbands family, while they actually do it at midnight we don't wait up but consider this to be a very nice and special thing to include this day.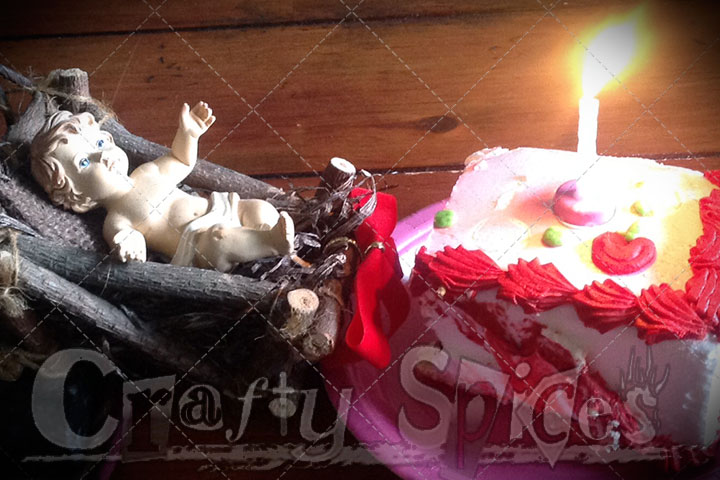 Happy Birthday Baby Jesus.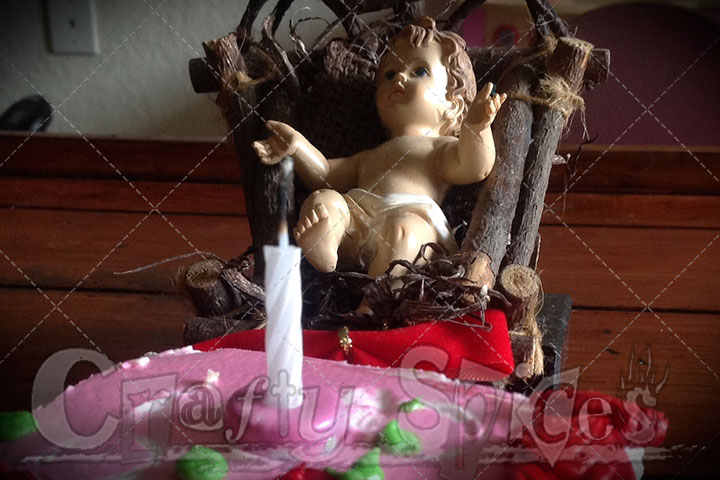 Celebrating your birth.

Since this is a tradition that we really like, we have included it in our Christmas Celebration and hopefully we can continue it with our girls for many years to come. We loved how Kira was so excited to be a part of baby Jesus Birthday and how we take advantage of this excitement to teach her a bit more about our beliefs.
Baby Jesus Birthday, December 25 2013 turned out to be a simple yet great Celebration!