It's great to visit friends during lent and get a taste of their homemade "Habicuela con dulce", since I believe that there are no 2 alike, everybody put's their own twist to it, so don't be surprise if someone tells you they make it differently.
Ready in:
55 Min (10m prep, 45m cook)
| Serves:
4 - 6
| Complexity:
Easy

Even though it's mainly done during lent, many people like my husband love it year around.
Typically prepared starting with dry beans, today because of commodity I will be making it with can read beans.
Ingredients
2 can Red Beans or +/- 1lb dry beans
1 can Evaporated milk
1/2 can Condensed milk (optional)
1/4 cup Sugar (taste and adjust, specially if not using Condensed milk)
4 or 5 small Cinnamon Sticks
6 Sweet Cloves (optional)
1/4 tablespoon Salt
3/4 cup Raisins, divided 1/2 + 1/4 (optional)
Round Milk Cookies (Galleticas de Leche)
1 lb Sweet Potatoes cut to small cubes (optional)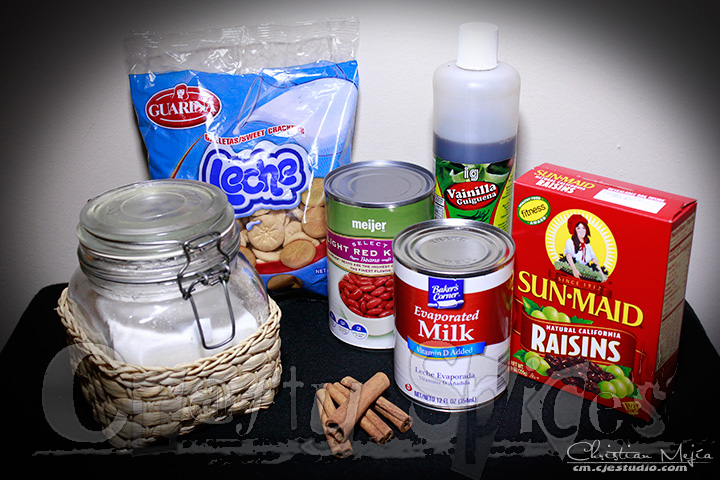 Directions
Take a can of beans with all it's content and pour into the blender, blend until completely liquefied.
Drain the second can of beans and add to blender to be liquefied as well. Add some water if needed to finish blending
Strain them into a large pot, keep the liquid and discard the solids
Add evaporated and condense milk, sugar, cinnamon sticks, sweet cloves, 1/2 cup Raisins and salt, stir well
Cook on medium heat, if adding sweet potatoes add after 20 min and continue to cook for about 25 more min. it will reduce about 50% of the original content. Stir regularly to avoid sticking.
Turn off the heat and let cool down for a few minutes. You can serve warm with round milk cookies or refrigerate and serve cold
We love it and most Dominicans can't have enough of this yummy delight.
Enjoy!