Ready in:
8 minutes
| Serves:
2 - 4
| Complexity:
Very Easy
Ingredients
1/2 Cup heavy whipping cream or one cup whipped

2 tbsp Natural Peanut Butter (no sugar added)

4 oz. cream cheese (or Neufchatel cheese)

1/2 tsp. Cinnamon (optional)
1 tbsp Nutella

dash of salt

1/2 tsp. Honey

1/2 tsp. vanilla extract
Directions
In a medium bowl mix well the whipping cream until it creates peaks then set aside.

In another bowl, beat together cream cheese, honey, peanut butter, Nutella and vanilla extract until smooth and creamy.

Combine both mixtures and mix on medium speed for about 2 minute or until well mixed and all is fluffy with no lumps.

Serve immediately or store in refrigerator for up to a week or so.
I like this
Peanut Butter, Nutella Mousse
best after a few days in the fridge. Great toppings are crushed nuts, dark chocolate shavings or cinnamon.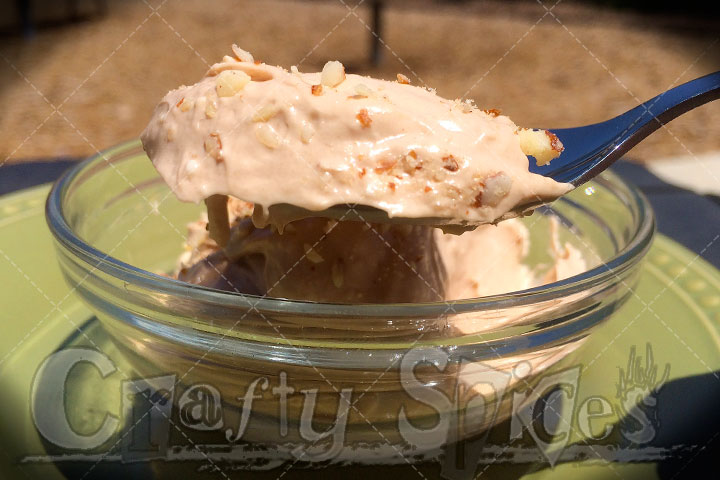 Learning Time

Fun educational activities and/or questions to do with little ones while preparing this recipe.
This recipe get's done really fast and while sometimes we may be doing it because we have no time other times we may select to do it just because it's yummy. It's at does moments when we can invited the little ones and extend the time just a bit by having the children do most of the work since they love to "help"
Have children help you get the ingredients, if ingredients are not at child's reach get them out and then ask for them one by one as if you have to move them from one place to another.
Talk about the temperatures of the different ingredients (some are cold others are at room temperature)
Child may help beat cream cheese after a bit soft
Include small talk about the colors of the ingredients and the resulting color when mixing ingredients.
Little ones can always learn something new, help them along the way.
And by the way they will feel awesome knowing that they helped make the dessert, they will even brag about it with others.

Have fun, and Enjoy!!