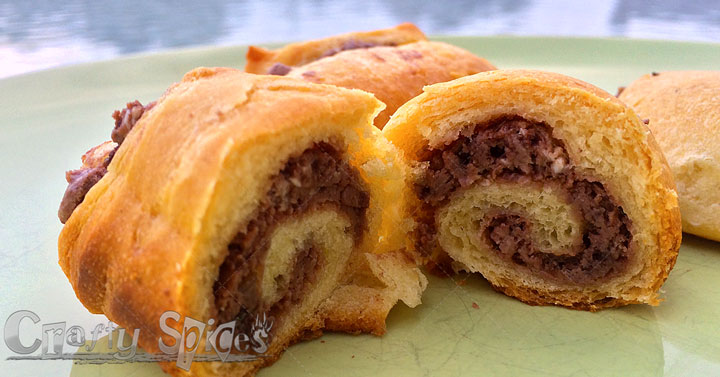 It's fascinating how crescent rolls have sneaked into our household and have managed to provoke us to the point that we love creating both savory and sweet dishes (meals, snacks, appetizers) and each time we enjoy them even more.
A sweet snack or appetizer, a mini Crescent Rolls filled with a tasty chocolate mixture.
Ready in:
35 Minutes
| Serves:
16 Units
| Complexity:
Medium
Ingredients
1 can (8 oz) refrigerated crescent dinner rolls

1/4 cup unsalted butter (softened)

8 oz cream cheese (softened)

1/2 cup Nutella
2 tsp pure vanilla extract

4 tbsp cocoa (Dark, or your favorite - sifted)

2 cups confectioners sugar (sifted)

2 tbsp Liquid Chocolate (Optional)
Directions
Preparing the Mixture

Beat butter on medium speed until creamy

Add cream cheese, Nutella® and vanilla; beat until fully incorporated

Gradually increase mixer speed to high and continue beating until light and fluffy, scraping down the sides of bowl as necessary with rubber spatula.

Add cocoa 1 tbsp at a time followed by the confectioners sugar

Mix at low speed until all is well combined

Assembling the Mini Crescent Rolls

Separate dough into 8 triangles, then cut each triangle in half (making a total of 16 triangles). Spread about a 1/2 tablespoon of Chocolate cream-cheese mixture onto each triangle. Roll up starting at widest side of triangle, rolling to opposite point.

Place on cookie sheet, bake for 10 to 12 minutes or until golden brown. Cool for 5 minutes on a cookie sheet.

Optional: Sprinkle with confectioners sugar or drizzle with liquid chocolate.
These
Chocolate Mini Crescent Rolls
are great for family gatherings or even for afternoon snacks.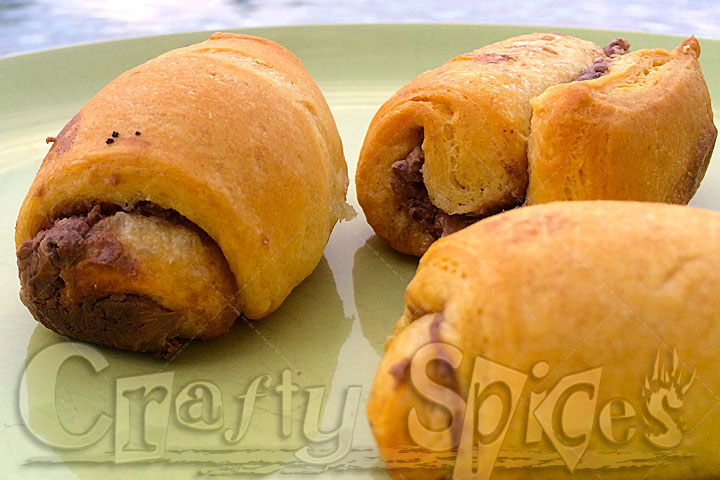 Enjoy!!