Ready in:
25 Min (10m prep, 15m marinade)
| Serves:
4 - 6
| Complexity:
Medium
Ingredients
1 Pack Fresh mini mozzarella balls (1 per stick)
1 Pint Cherry Tomatoes (1 per stick)
3 tbs Extra Virgen Olive Oil (EVOO)
1 tbs Balsamic Vinegar
Salt to taste
1 tbs Dry Basil
1 tbs Fresh Basil
Toothpicks (As many as you wish to make)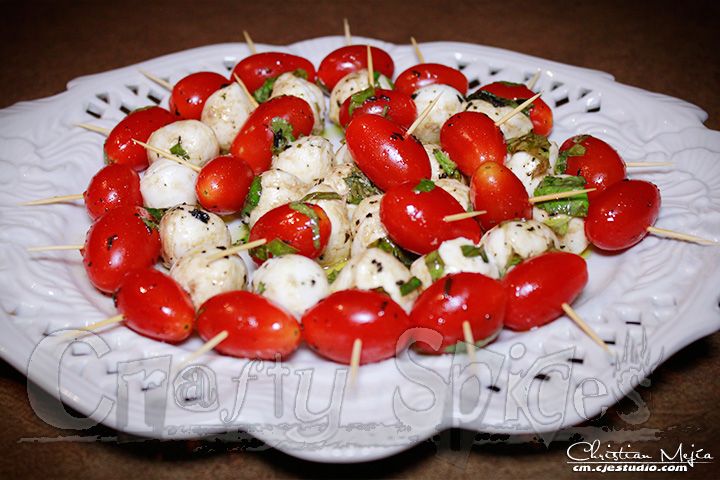 Directions
In a bowl mix together EVOO, Balsamic Vinegar, Salt and Dry Basil.
Add Cherry Tomatoes and mozzarella balls.
Cut fresh basil leafs and add to mix, marinade for 15 min.
Take toothpicks and thread a cherry tomato and a mini mozzarella ball.
Optional: add a fresh basil leaf.
Place in fridge or serve as is.