We ended up very happy with the results and everyone loved them so much that I had to make a second batch totally unexpected.
Ready in:
34 Minutes
(
8 Prep
-
26 Cook
) | Serves:
4 - 6
| Complexity:
Very Easy
Ingredients
12 Slices of your favorite bread

1 cup of cubed Guaba paste

1 cup of cubed Mozzarella cheese

1/4 cup shredded Mozzarella cheese
1/4 cup Guaba spread

1/4 tsp Freshly ground black pepper

1/8 cup shredded Coconut (Optional)

1/8 cup shredded nuts (Optional)

1 12 Cupcake pan
Directions
Cut the edge of the bread slices.

Finger or roll flatten each bread slice.

Press one flatten bread slice into each of the cupcake molds, it does not matter if the bread sticks out.

Place in oven for 8 minutes

Put a few pieces of Mozzarella Cheese and a few of guava paste on each of the bread cupcakes.

Return to oven for an 10 minutes

Remove from oven.

Add guava spread or a slice of mozzarella cheese to cover the inside (Optional).

Top with shredded coconut

Return to preheated oven for an additional 8 minutes.

Take out of oven, enjoy nice and warm.
These
Guaba and Mozzarella bread Cupcakes
are great for both kid's and adulst alike, they enjoy the "Non Traditional" cupcake.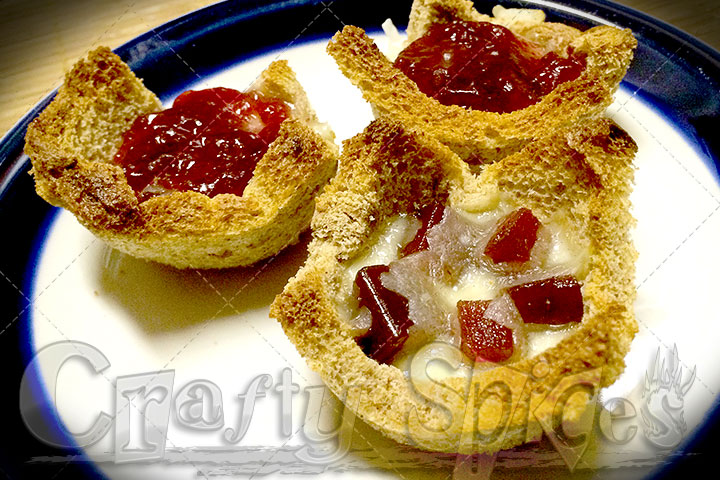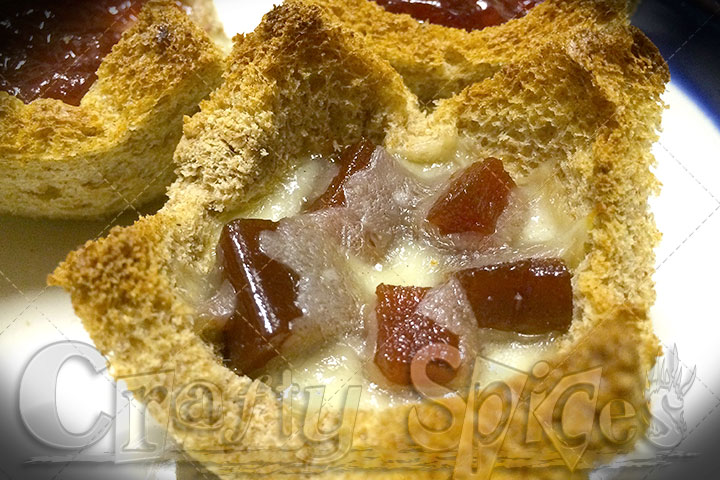 Remember to Have Fun!!