Hope you will try this dish made with the all natural Summer Wildflower Honey from Mohawk Valley Trading Co., fresh mangoes and carrots. Let me know your thoughts.
Ready in:
55 Minutes (20 Prep - 35 Cook)
| Serves:
4 - 6
| Complexity:
Easy
Ingredients
1 6oz Pack French Type Goat Milk Cheese

1 medium size Mango

11/2 tsp Raw Summer Wildflower Honey

2 tbsp crushed almonds

1 or 2 mint leaves, Chopped (Optional)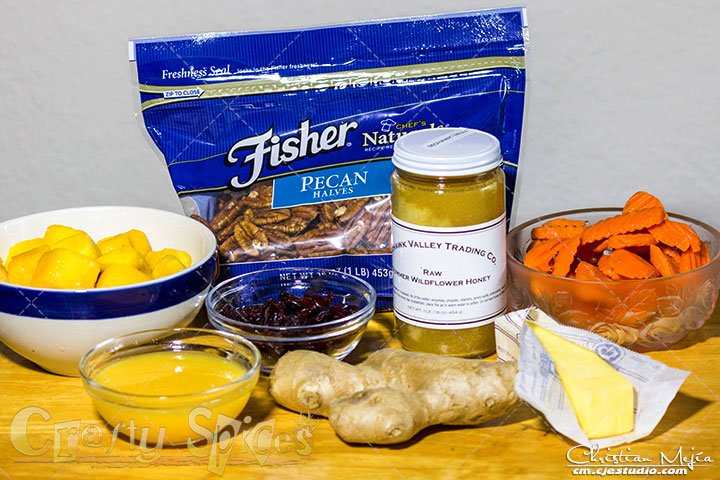 Directions
Preheat oven to 350° F

In a small sauce pan combine orange juice, dried cranberries, butter, honey, and ginger. Over medium to high heat bring to a boil constantly stirring. Boil for another 20 minutes, the mixture should be nice and thick.

In a separate pan add a small amount of water just enough to be able to steam the carrots (or use a steamer) just until they start to be tender but not yet fully cooked.

Add steam carrots slices and raw mango chunks into on oven save pan, spread honey mixture over and top with pecans.

Place pan into the preheated oven, cook for 10 minutes.

Change oven settings to broil and cook for an additional 5 minutes.
Server and Enjoy
This
Honey Mango Carrots