That being said we continue to enjoy shrimp and to find different ways to cook or I should say it them. Today we are featuring a very simple way to season pre-cooked shrimp and make them a topper for many things such as bread, potatoes, plantains, or like we are presenting it with salad.
Ready in:
15 Minutes
| Serves:
2 - 4
| Complexity:
Very Easy
Ingredients
20 large Shrimp (A full bag)

1 Large lime

4 Cups of Shredded Iceberg Lettuce

1 Red Pepper

1 Orange Pepper

2 tsp green onion finely chopped

2 tsp dry Oregano

2 teaspoons dry Mint

1 mince Garlic Clove

4 tbsp Extra Virgin Olive Oil (divided in half)

Salt to taste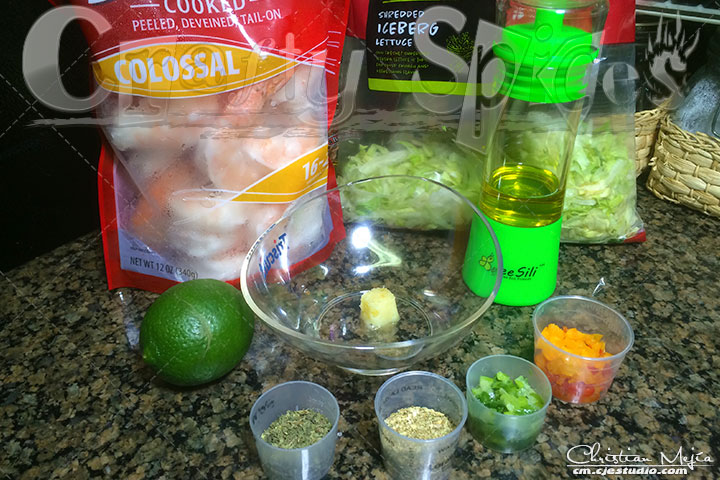 Directions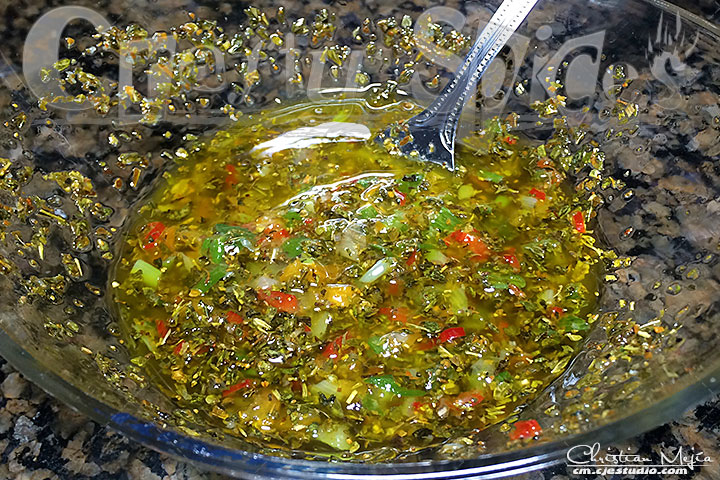 Place shrimps in a bowl add lime and mix well. Place in the refrigerator for 10 minutes.

Cut, clean and cut in half the red and orange peppers. Take half of the peppers and finely chop them, the other half finely slice (keep separate).

Mix finely chopped peppers with green onions, oregano, mint, garlic, dash of salt, and 2 tbsp of EVOO. Set aside

In another bowl mix Shredded Iceberg Lettuce with the remaining EVOO, Salt, and the sliced peppers.

Take shrimps out of the fridge, pour the lime into the oregano-mint mixture, mix well then add shrimps and toss a few times.

Plate the season Shredded Iceberg Lettuce and top with the shrimps.
Server and Enjoy these
Seasoned Shrimps - Salad topper
are not only tasty but healthy.