A whole wheat crepe filled with a simple yet very tasty spinach and tuna mixture
Ready in:
15 minutes + 20 Minutes (Basic Crepe)
| Complexity:
Very Easy
Ingredients
Basic Whole Wheat Crepes (2 per person)

1 cup fresh spinach, chopped

1 can Chunk Light Tuna in Water

1 package (8 oz) light cream cheese at room temp.

½ cup light sour cream

½ cup Miracle Whip Light Dressing (or light mayonnaise)

2 cloves garlic chopped

1 orange bell pepper

2 tsp lemon juice

2 green onions, chopped

¼ tsp salt (Optional)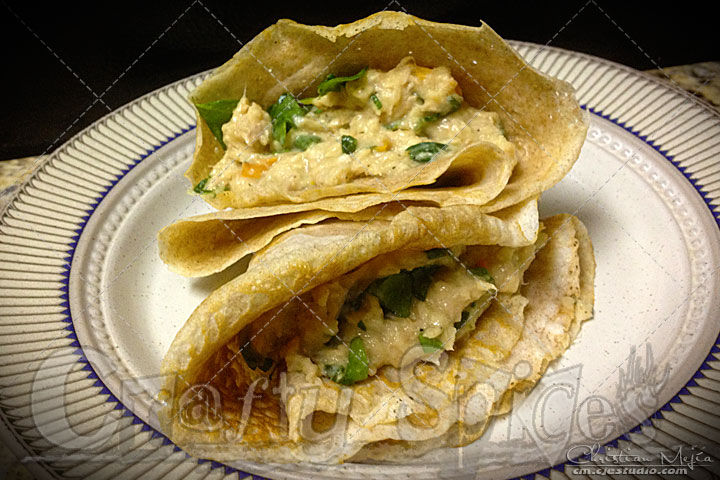 Directions
In a large bow, combine spinach, tuna, cream cheese, sour cream, miracle whip, garlic, bell pepper, lemon juice, onions, garlic and salt.

Take a basic crepe, fold in four, open a side and fill with the tuna mix.

You are ready to plate your tuna crepe.
Enjoy!! our
Spinach Tuna Crepe