We have done different variation of this dish and my family seems to love them all. I would consider todays recipe as one of the simple versions, I say this because we have done it with way more ingredients than this one.
Ready in:
50 Minutes (20 Prep - 30 Cook)
| Serves:
6 to 8
| Complexity:
Medium
Ingredients
8 to 10 Large Potatoes
Chorizo as much as desiered
10 Large Eggs
2 tsp Salt
+/- 1 Cup Extra Virgin Olive Oil - EVOO (enough to cover potatoes)
1 Large frying Pan
1 Small frying Pan
1 Large Serving Plate (Larger than the Large Frying Pan)
1 Small bowl (to beat eggs)
1 Large bowl (big enough to fit all ingredients)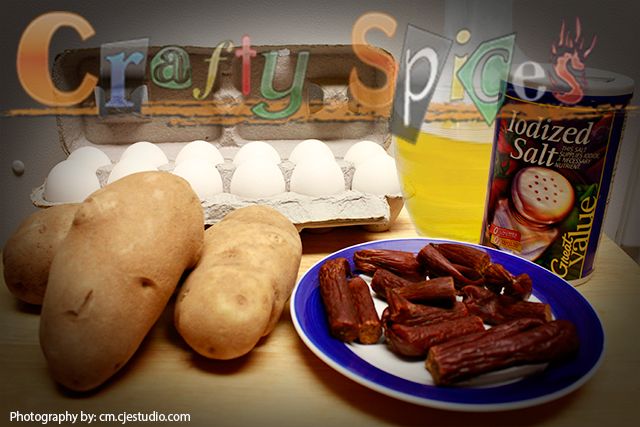 Directions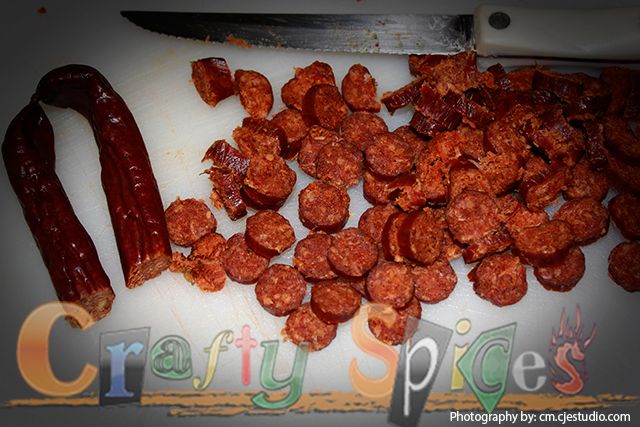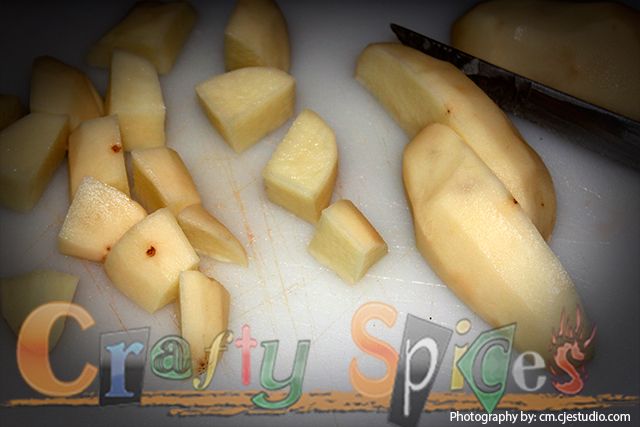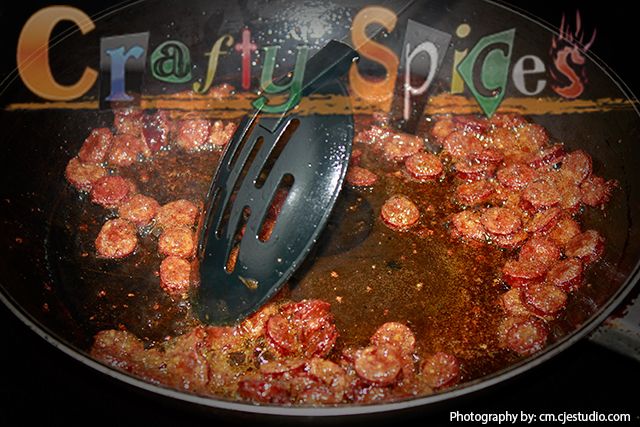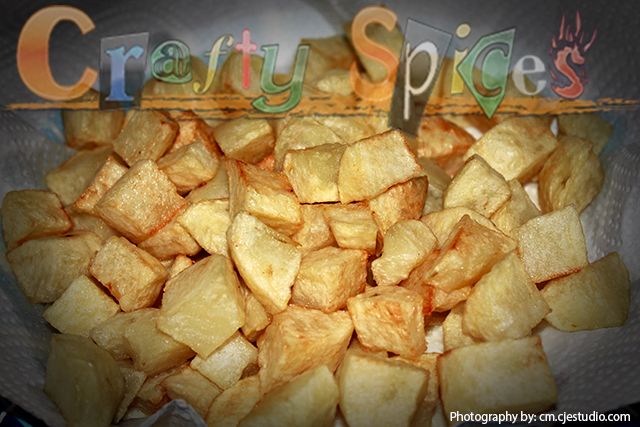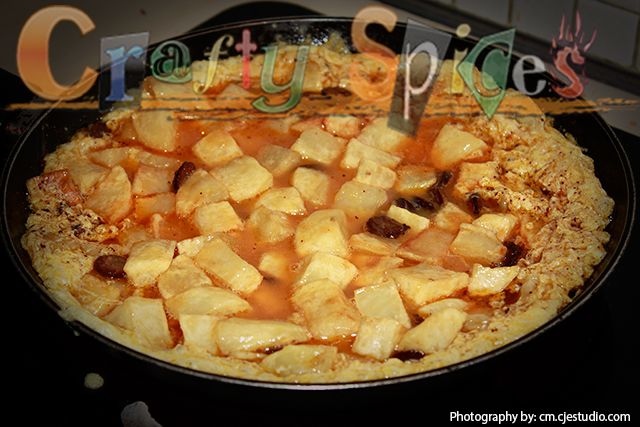 Wash and peal potatoes, cut into medium size cubes.
Place large frying pan on the stove at Medium heat, add EVOO.
While EVOO get's hot, start cutting the chorizo into small slices.
Add potatoes to hot EVOO and fry until they are just starting to get golden (don't let them longer), take them out and place to a side.
Put small frying pan on stove, add +/- 3 tbs of EVOO (same used for potatoes).
Ones EVOO is hot, add Chorizo, fry for 1 to 2 minutes at most (don't let them toast). Remove from frying pan.
In small bowl beat eggs and salt.
In large bowl mix potatoes, Chorizo, and eggs mix.
Remove most EVOO from large frying pan, leave just enough to coat the pan (bottom and sides), put on stove at medium heat.
Add mixture to large frying pan, cook until stable and a golden bottom side (about 3 minutes).
Remove up side down in a plate and put back into frying pan to cook the other side, until nice and golden. The idea is that it remains moist in the inside.

Tortilla flip and the final Product in the pictures below.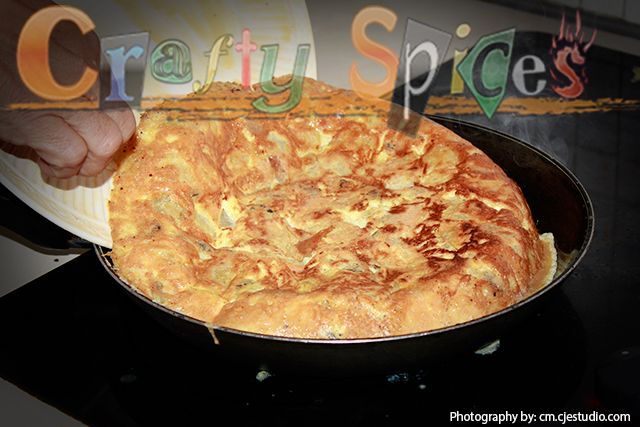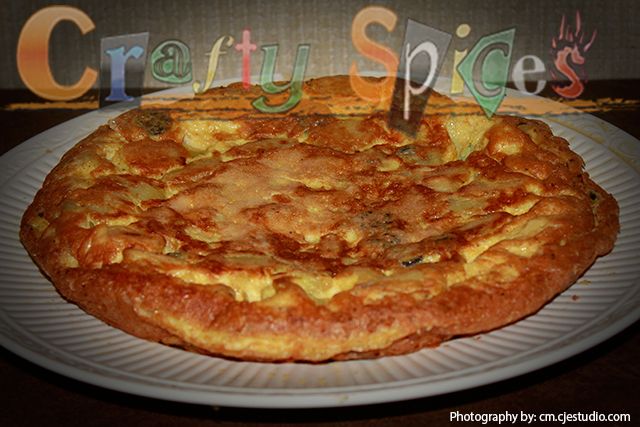 Feel free to make this recipe your own, add ingredients or remove from this recipe. Thank you, and enjoy!