Eat if for lunch, dinner or cut it into small pieces and have as a snack or appetizer.
Ready in:
20

Minutes
| Serves:
2-3
| Complexity:
Easy
Ingredients
1 pack Puertorican Longaniza (1 Lb)
3 tbs Extra Virgin Olive Oil (EVOO)
2 tbs Adobo
1 White Onion
1 tbs Vinegar (Optional)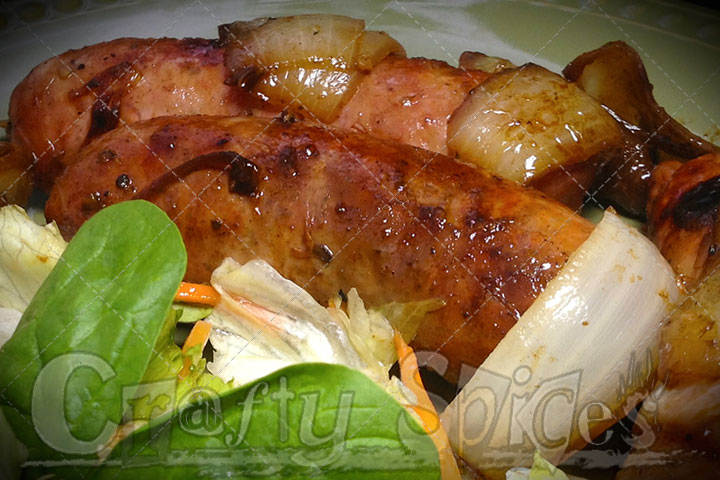 Directions
In a frying pan add EVOO and onions, after a minute add Longaniza and Adobo, cook for about 5 minutes
then add vinegar and continue cooking for 3 to 5 more minutes
Onions should be fully cooked and Longaniza should feel tender.
Place in oven (preheated oven 350 degree F) for 20 minutes then put in broil for 7 more minutes.
I would have added bell peppers but I had non at the moment, Longaniza is very tasty and great with salad or vegetables.
Have you tried Longaniza? If you have, how has it been cooked?
It's great in so many ways