We really enjoy sharing our tasty Prune punch
Ready in:
20 - 30 minutes
| Complexity:
Easy
Ingredients
2 1/2 Cup Prunes, Pitted

2 1/2 Cup 2% Milk

2 Cans of evaporated Milk

1 Can of Condensed Milk

1 Cup Heavy Whipping Cream
1 1/2Cup Water

1/4 tsp Cinnamon

1/4 Nutmeg

1/2 Sugar

4 Eggs Yolks
Directions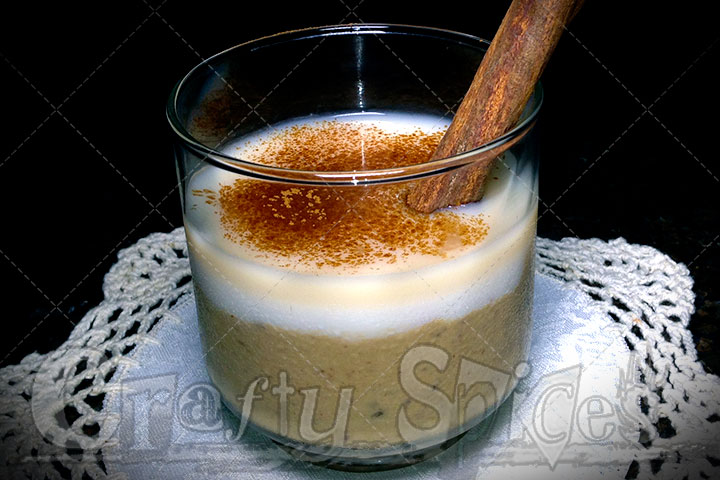 Soak prunes in water for about 8 to 10 minutes

In a large bowl, whisk eggs yolks until they lighten in color (about 1 minute).

In a large saucepan over medium-high heat combine evaporated milk, sugar and condense milk. Cook stirring occasionally until it just starts to boil.

Meanwhile add prunes (including the water) to a blender and blend until the desired consistency, I like it with little pieces, but you may prefer it totally blended. Set aside

Temper the egg yolks by adding some of the warm milk (still on the stove), then slowly and moving constantly add them to the milk. continue to cook until the mix starts to thicken, then remove from heat.

Add prune blend, cinnamon and nutmeg.

lastly add heavy whipping cream and 2% Milk.

At this point because I like it to be family friendly I bottle it up and place it on the fridge.

At serving time I add more 2% milk (for a child), or add some alcohol (rom, whiskey, bourbon or Brandy) if served to someone of legal age.
Another tasty way to enjoy this punch is as a topping to vanilla ice-cream.
We like to enjoy this
Prune Punch
all year arround.
Have fun, and Enjoy!!