We really dislike trashing food and try to avoid it when ever we can, but not many people like to eat the same thing again the next day, not to mention sometimes it may even taste like leftovers (if there is such a thing), anyway we end up making different things with our leftovers such as Fried Spaghetti (Arañitas de spaghetti) and today we are sharing a simple way to make a tasty Casserole with your leftover spaghettis.
Ready in:
35 Minutes
(
10 Prep
-
25 Cook
) | Serves:
4 - 5
| Complexity:
Very Easy
Ingredients
4 Cup Leftover Spaghettis

2tsp Salt

1/2 Cup chopped bacon

2 tbsp green onions

1/2 tsp Black pepper (Optional)

1/4 Cup chopped Ham
1/4 Cup Shredded mozzarella cheese

1/4 Cup Shredded cheddar cheese

3 medium eggs

15 to 20 Shredded Saltine cracker (shredded)

Butter or nonstick cooking spar (for coating pan)
Directions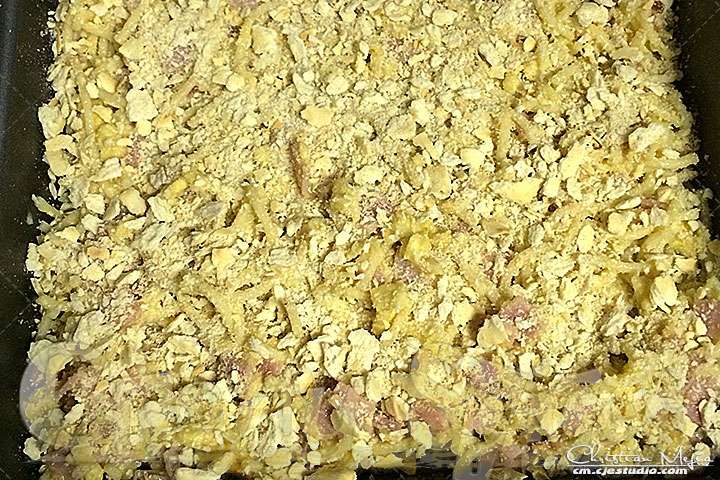 Preheat oven to 350 degrees Fahrenheit (180 C)

Coat a pan with butter or nonstick cooking spray - Set aside

In a large bow mix all ingredients, except for half of the saltines

pour into the butter coated pan

top with the the remaining shredded saltine crackers

place into the preheated oven, and bake for 20 minutes

then change to broil for 5 additional minutes.

remove from oven, let cool down for at least 10 minutes
Server and Enjoy
Nobody will notice that this tasty
leftover spaghetti Casserole
is actually from leftovers.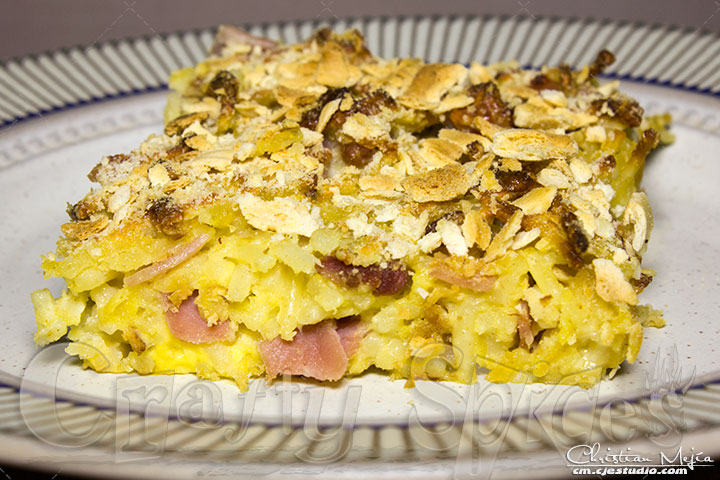 Have fun, and Enjoy!!