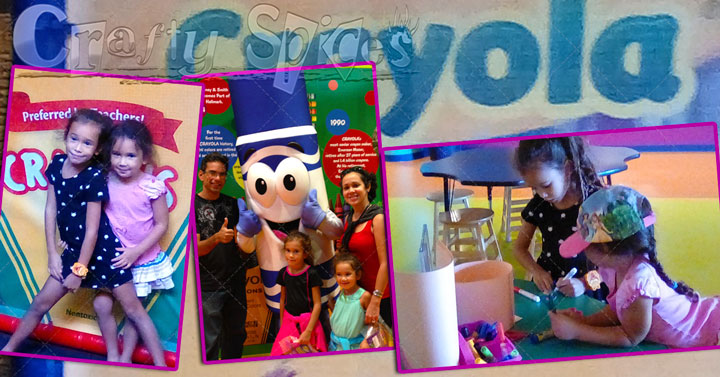 As we approach the building we spotted Giant Crayolas that decorate the entrance, we can literally imagine crayolas coming to life, kids love it. The place is mainly design for the younger ones, which is perfect for us at this moment since our girls are just 4 and 6.
Of course we could not go in without taking pictures first, then we made the line and we were really happy that Crayola Experience as it is called offers a discount for Home-school families, something that many places are doing these days, giving us the opportunity to do field trips the same way the public and private schools do.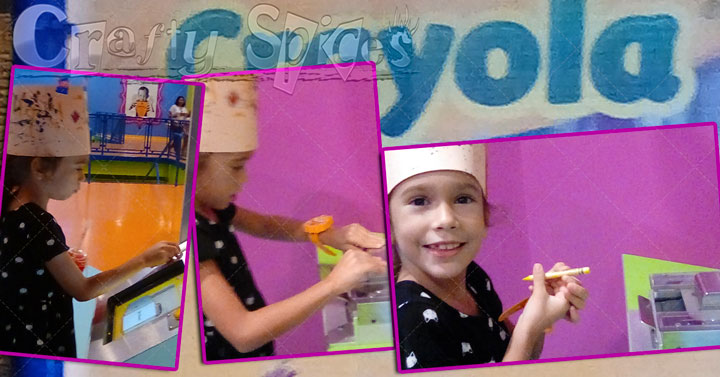 At check in we all received 2 tokens, which we had no idea what to do with but as soon as we walk into the second floor found out how we were able to use a token to customize a crayola label and learn how to wrap the label around a crayola. We all chose a color, customize our label and had our personalize crayola.
Followed we all walked to the picture booths and we were able to take digital computerized pictures to print our coloring pages of us with some pretty cool crayola images. I do have to say that the quality of the images are not the best but it was fun and the girls really enjoy having coloring pages with us being a part of them, you can also purchase shirts and other items imprinting the images on to them.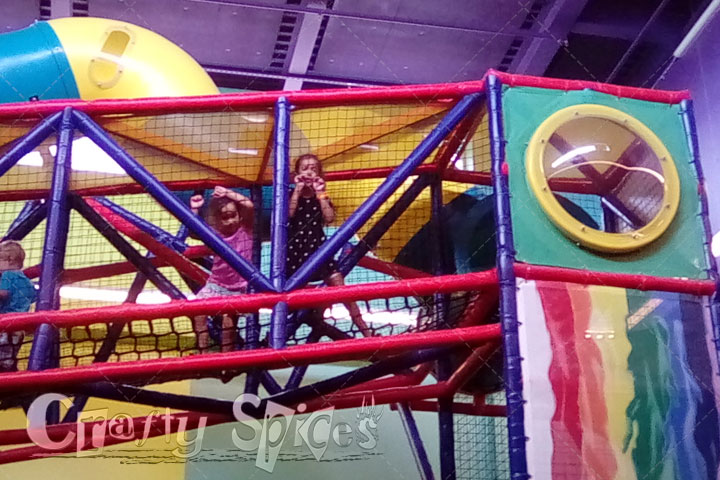 Afterwards we stopped by the Crayola Play-dough just to find out that we needed tokens to get the Play-dough (we had used the two that we got with the entry ticket customizing crayolas), luckily tokens are 2 for a dollar. Each colored play-dough is 1 token, we got a few tokens and the girls selected their colors and push the buttons on the play-dough vending machine. There are a number of tables set and the offer play-dough cutters and rollers for the kids to use and play with while there.
One of the big hits for our family was the "Drip Art" where people get to choose to 2 different color crayolas, then insert in a slot of a machine and watch how the crayola is melted and drips down onto a spinning paper (kids are allowed to control how fast the paper spins) resulting in a slightly different design each time. Both Kira and Kaylee loved going again and again to create different art at this station.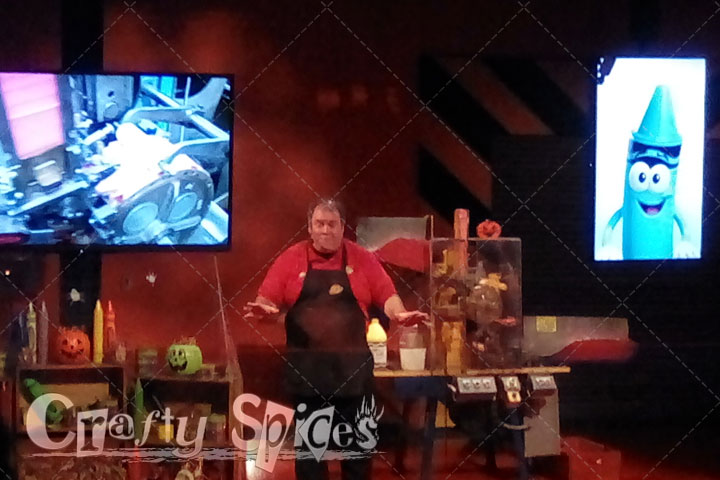 There are about 8 or 9 additional crayola activities where the entire family can have fun, from melting and creating fun shapes to designing your own clothing/cars/characters and watching them go on live in a large proyector screen.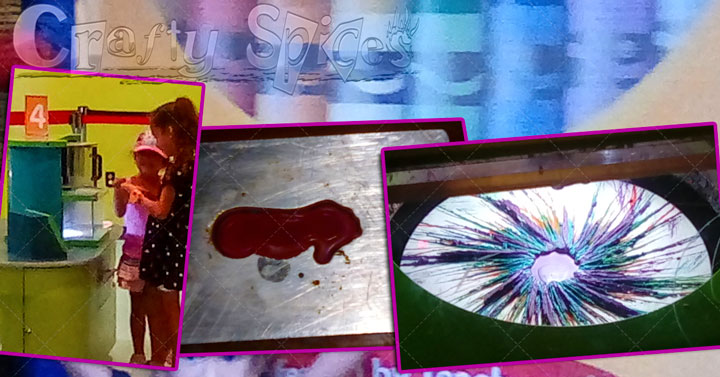 Besides all the Crayola FUN activities, there are 2 large indoor playgrounds, one for children under 4 and a second one to children 4 and up. These indoor playgrounds are always a big hit among most of the children that we know, of course including our 2 little girls. That being said our girls also spend a good amount of time going up, down, and climbing all around.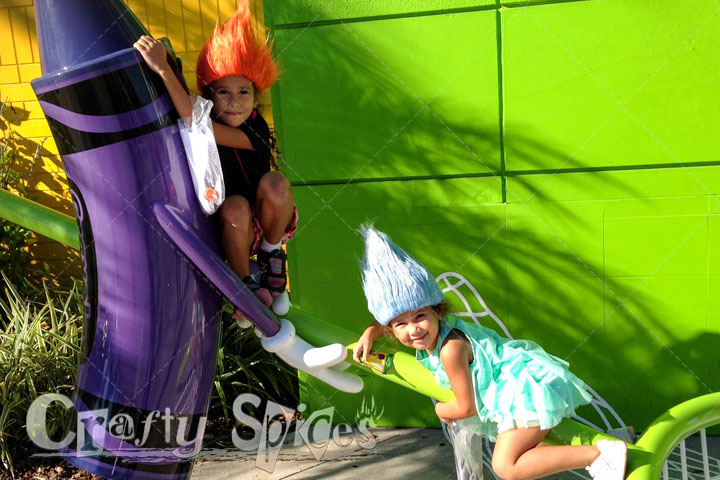 As of October 2016 "Crayola Experience" is open from 10:00AM to 8:00PM giving everybody plenty of time to enjoy and learn about crayolas hands on experience, every station is different and one can play and learn so much. This is a great place to bring your little ones.
Save
Save
Save
Save
Save