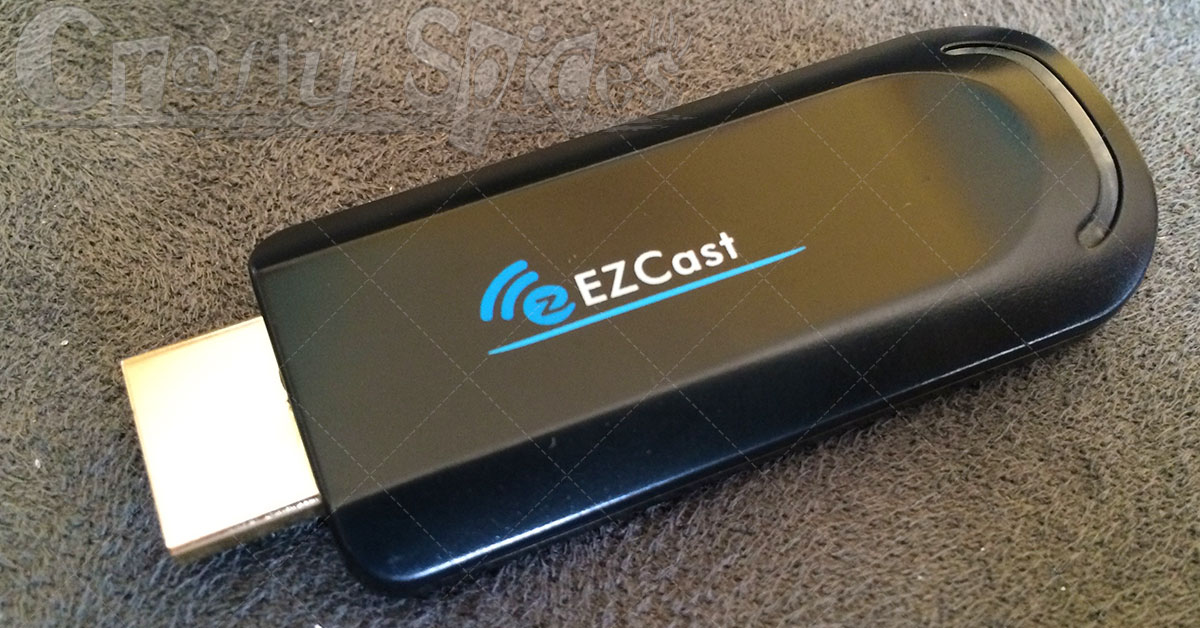 However after trial and error we managed to get it to work for most of it, the reason we say "most of it" is because we are not sure why we have been unable to stream some of apps successfully, while others work fine.
The box includes the EZ-Cast and a cable the runs to the outlet, note that it is a USB output and it does not include the electrical connector (you will have to get one).
The process to get things started:
Connect the EZ-Cast on the HDMI plug of your TV, and change the input to the corresponding HDMI port.
Use the included cable to connect the EZCast to any USB wall charger that you may have (as the Charger/outlet is not included with this product). That was just the easy part.
You will need to download the EZCast app to which ever device you will be streaming from.
Using the EZCast app pair the TV and the device (in our case we first tried it with an iPhone), input the password displayed on the TV and you will have successfully paired the devices.
Now you will need to connect the device to the internet via the app (You will not be using the internet via your device, but from the EZ-Cast).
*** I would like to clarify that the network conection as some may think that this means that if you are using your phone ant it's not conected to your local network, then you would be using phone data instead of your local wireless internet connection. NO, we tested it by completlly turning off our data, and by using a device that had no data plan to see if it would stream something from the net and it did, so rest assure that NO phone data is being used if you connect your device to the EZ-Cast instead of your wireless network, because at this point your EZ-Cast would already be connected to your network and configured to share it with your device.***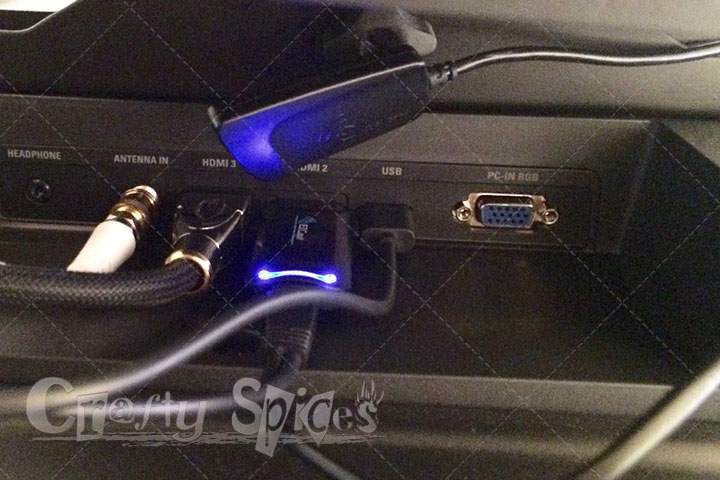 To see photos that are store in your device you hit the first button of the app that looks like a search button and it takes you to a screen with icons representing what it is in your device. If you click on photos and then select your photo, it will show on your TV.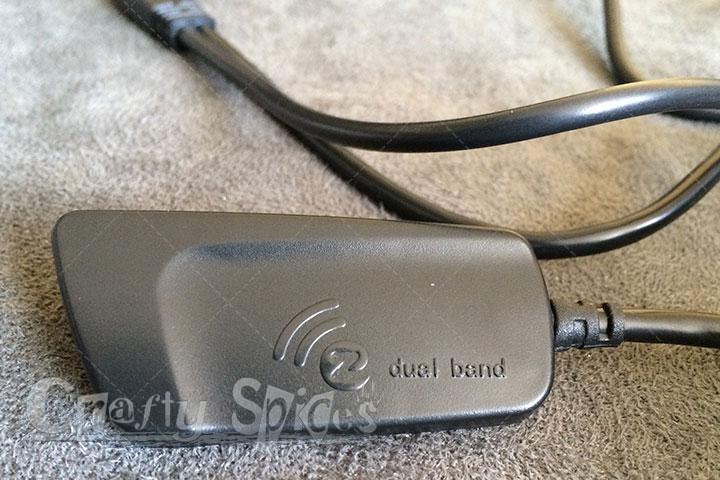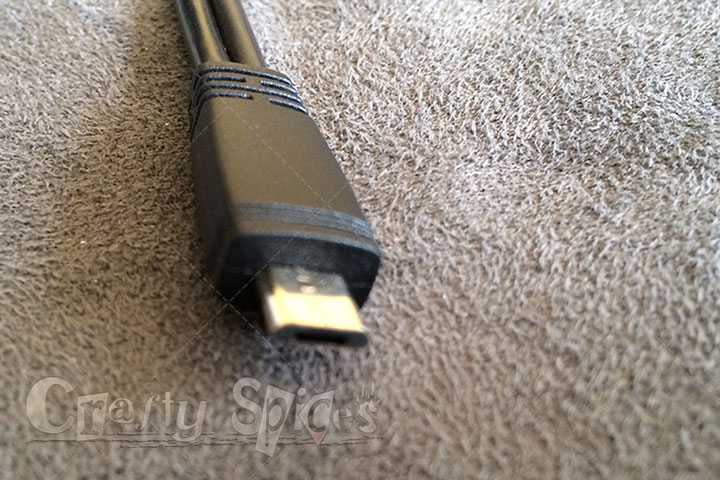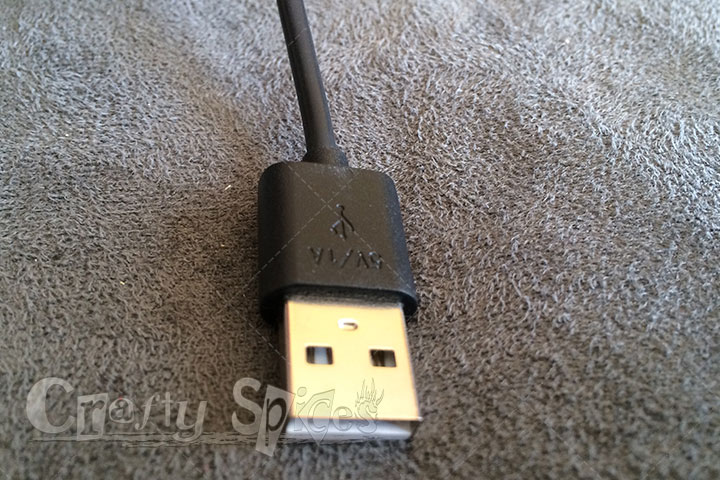 Once everything is setup, you can connect again to you wireless and If your device is AirPlay compatible you can turn it on and select the EZCast5G, open and app and airplay your content. We managed to AirPlay Photos and videos from the Photos library but did not have any luck streaming videos from the Videos app they would play for a second and then stop.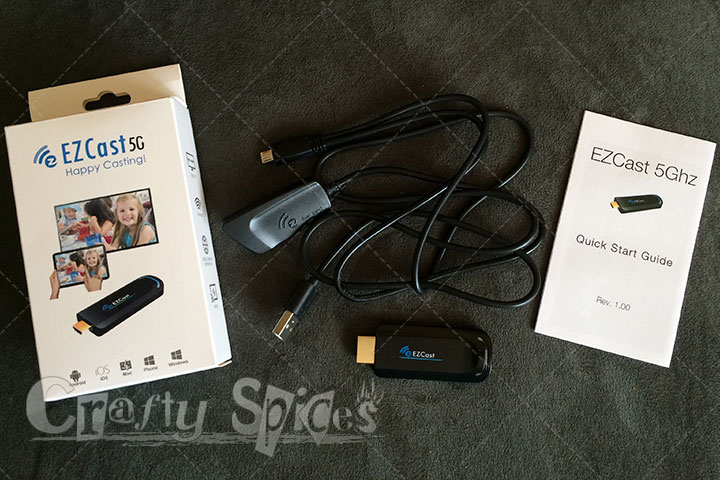 We were able to stream from Crunchyroll app by selecting AirPlay -> EZCast5G -> Mirroring, and this worked with this app. We notice that if you select only AirPlay -> EZCast5G it will only play the sound you have to mirror you device for this to work. We try using YouTube and a funny thing happen we manage to play and advertisement but when the video began to play it stop playing the video but the sound kept streaming and coming out the TV.
While we still have some reservation because of buffering issues and some apps actually crash when we try to stream them we are still trying to figure it out because we like it and think that it has much potential.

Purchasing Information
To read more about this Wireless HDMI Streaming Media Player and/or to order it click HERE
{xtypo_sticky}
Disclosure:
I received one or more of the products mentioned above in exchange for my honest oppinion. Regardless, I only recommend products or services that I personally use and believe will be good for my readers. Affiliate links may be included, for our full disclosure and PR Info
Click Here
.{/xtypo_sticky}