While I have not tried the cleaning sprays (which are micro-organism enzyme based), or any of their face products, after trying their cloths and detergents, I would definitely consider them.
Who wouldn't like to make cleaning easier.

Norwex Cleaning Products:
With their microfiber system there is no needs to use harsh chemicals, simply use water to clean, yes that's right just water and all get's super clean. The secret on how these cloths work is 2 things. 1)The fibers are as thin as a strand of hair split 200/250 times! If you could unravel an Environment cloth, it would span from upper Canada all the way down to the Gulf of Mexico. This insanely thin fiber has the "grabbing" power to pick up dirt and bacteria and keep them in the cloth. 2) The cloths have a silver agent that is woven in the cloth to kill the bacteria within 18-24 hours left in the cloth after rinsing it under water. So you will not have a smelly cloth from the bacteria procreating like in your regular dish cloths.
These are the 4 Products we will be focusing on today:
Enviro Cloth: It's a multipurpose antibac that removes dust, dirt, and grease from all washable surfaces while preventing the transfer of germs to your hands and cross- contaminating between surfaces. This cloth can be used to clean any surface that would normally be clean with soap and water. But in this case only using the cloth and water.
Travel Pack: is a pack of 4 smaller Enviro cloths that are great for taking anywhere, they are good for just about anything and are exactly the same quality and material as the Enviro Cloths. Only add water and you are ready to clean.
Window Cloth: it's also an antibac cloth, that allows you to clean windows, glass, stainless steel, mirrors and any other shiny surface with just the use of water and leave it shiny and streak-free.
Ultra Power Plus Laundry Detergent: a biodegradable highly concentrated powder, a superior stain remover that contains no fillers or phosphates. Cut's through grease & grime, leaving clothes soft & fluffy.
Our Experience and opinion: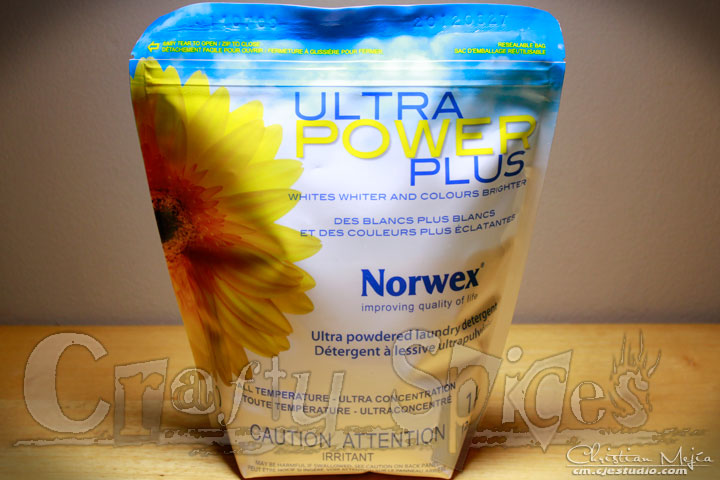 I've used microfiber cloths for many years now, but it was not until I used Norwex Enviro Cloths that I agreed that cleaning, chemical free and easy can all be used in the same sentence. Not to mention after using the Enviro cloth to clean my mirrors I used the window cloth and I was very impressed and loved how it was shiny and strike-free.
I love that In less than a few minutes using the Enviro Cloth and just water I can clean my entire kitchen: I wipe the countertop, the stove, sink, faucet and knobs, and all is bacteria, grease and grime free; I then rinse the cloth with hot water a bit of dish soap and I'm done and ready for the next task. But the use of my Enviro cloth do not stop at the kitchen; I've always been a clean freak about bathrooms, and the Enviro cloths now are always on hand, specially with little ones, I always make sure to clean all surfaces including the toilet. They even clean greasy finger prints off windows and sliding doors.
Talking about little ones, I never leave home without my travel pack or at least one, these little cloths are awesome for little messy hands or swiping a surface where one is going to eat. You can place (a wet one in a baggie) one in their lunch box and show them how to clean before and after eating. These cloths have cleaned things better than anything else I've ever used, and I sure have tried many products.
Last but not least our experience with the Ultra Plus Laundry Detergent has been phenomenal, we get to use less detergent (1/2 teaspoon for HE machines), yet our clothes seem to have brighter colors, and stains are gone without much scrubbing. People with skin allergies, such as Eczema, swears that this detergent has helped them.
Pros: Chemical free, eliminate dust, dirt, and grease in a simple step, keeps my baby germ free.
Cons:They are totally worth it, but there is a bit of upfront cost.
Our final thoughts: We love and recommend these products and even though the Enviro Cloth are $15.00 each, I save over the cost of buying harsh chemicals, reusable (and impossible to clean) sponges and other cotton cloths. And I get up to 90% savings from not purchasing cleaning supplies.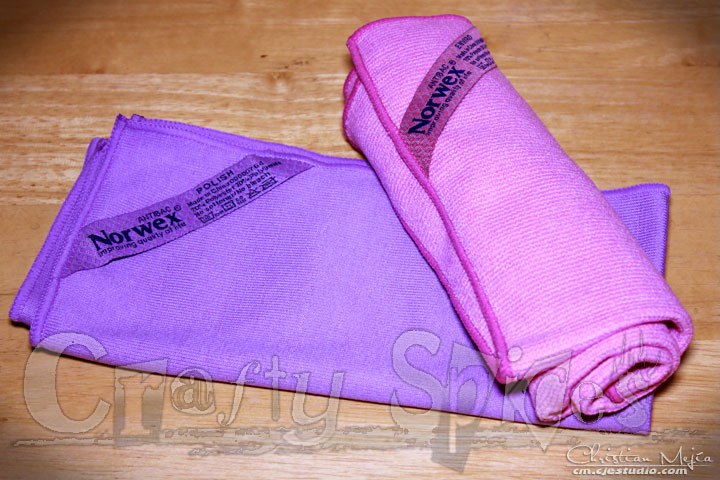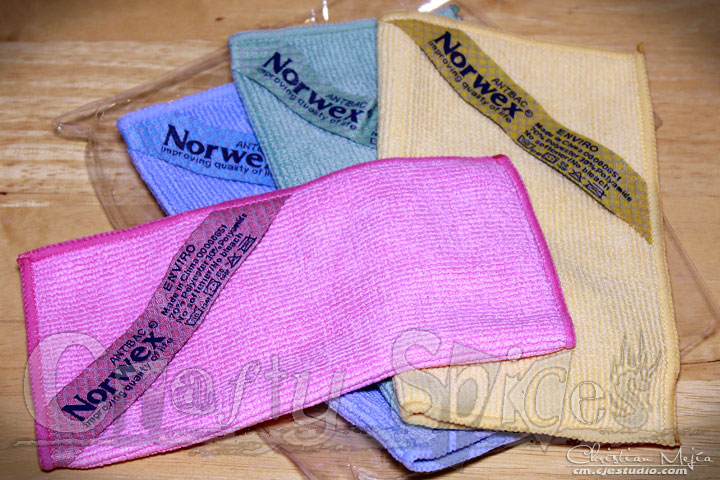 Another good thing to know is that Norwex offers a 90 day warranty on their products and a 2 yr warranty on the cloths against any snags, rips, and tears.
The Company and Purchasing Information
Norwex founded in Norway 1994 soon after microfiber was first manufactured in Sweden, as of today the chairman of the company is Bjorn Nicolaisen one of the original. These cloths were invented about 15 years ago to rid of the Super Bug problem in the hospitals of Norway and Sweden. The tests confirmed that the cloths removed 99.9% or more of bacteria without cross contamination up to 11 surfaces. The global mission of the company is to improve quality of life by radically reducing the use of chemicals in personal care and cleaning products.
Sara Gentile: is a Norwex Independent Sales Consultant based in the southwest suburbs of Chicago, she is a wife and loving mother of 2, that believes in improving quality of life. Norwex is one way that she can share with all of us her ideal. You can contact her if you have any questions:
Website: https://www.saragentile.norwex.biz
Email: This email address is being protected from spambots. You need JavaScript enabled to view it.
Facebook: easygreenclean
Norwex products are only sold via consultants by individual orders or house parties. They are one of the few companies that offer a lot of great incentives for the host/hostess. Yet here's the good thing, if you're not up for a house party, you can do on online party or a Skype party, and still get the amazing incentives. Hosting a party is highly recommended because there is an "education" on how to take care of your cloths to last you many years. If you just would like to place an order, you still have a few options you can email Sara, or go to her website and placed the order via her site.
Win It:
Join via the Rafflecopter for a chance to win a great Norwex Package. This contest is open to all U.S. residents age 18 and over, void where prohibited. Entries will be accepted until 12:01 am EST November 21 2012. The winner will be announced in the following days and will have 48 hours to respond, if not another winner will be selected.
Good Luck.
a Rafflecopter giveaway
{xtypo_sticky}
Disclosure:
No monetary compensation was given for this post. All opinions are 100% honest and my own. For our full disclosure and PR Info
Click Here
.{/xtypo_sticky}