Our intentions were to have a small cake, sing Happy Birthday and take some Pictures, as the day got closer, we added just a little bit of this and a little bit of that. Well, we ended up with a "Baby Minnie theme Wet and Dry Party" in honor of Kaylee's 1st Year.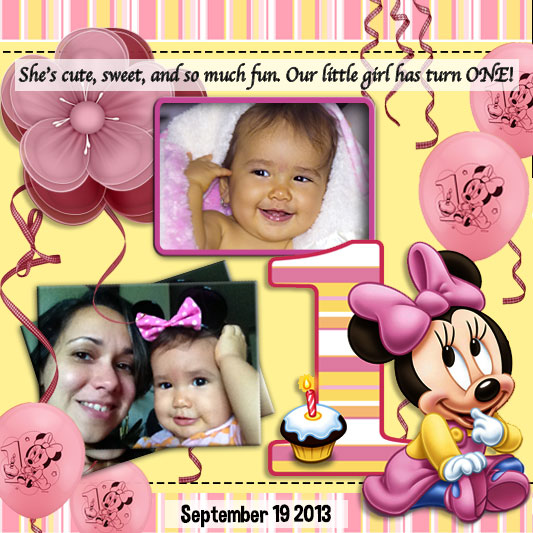 Fun Collage to make in honor of Kaylee.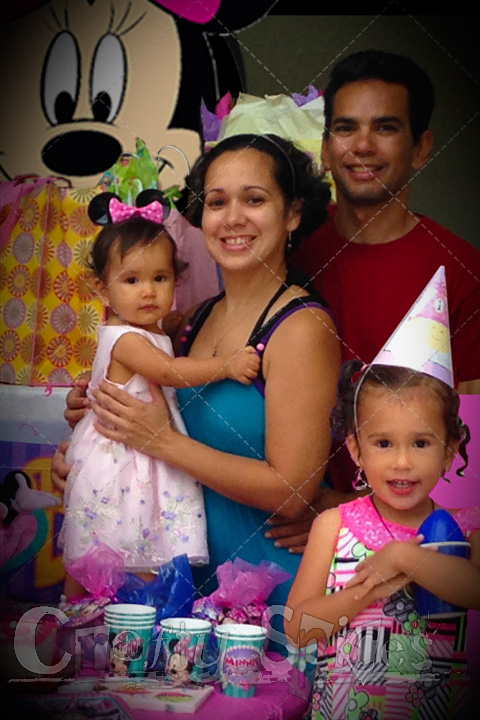 Our Family.

Funny enough both of our girls were eager to go into the pool even before the party started. Godparents (Tio & Tia) showed up right on time, and for the longest time we thought it was just going to be us. Fortunately even though late, everybody showed up. And into the pool we all went. As we enjoyed the nice weather and the refreshing pool water we totally forgot to take pictures of that part of the party, needless to say we had a great time specially the kids.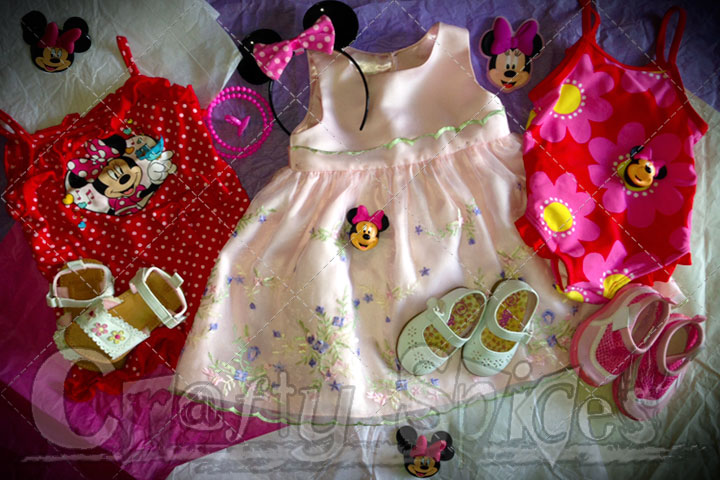 Kaylee's Outfits for the Day!

Our little Kayllee had 3 outfits, the first one was her Minnie Mouse red suite to run, play and received her guess, than into her Swimsuit to enjoy the pool, last but not least her Pretty pink dress with purple embroidered flowers to celebrate in big and cut the cake.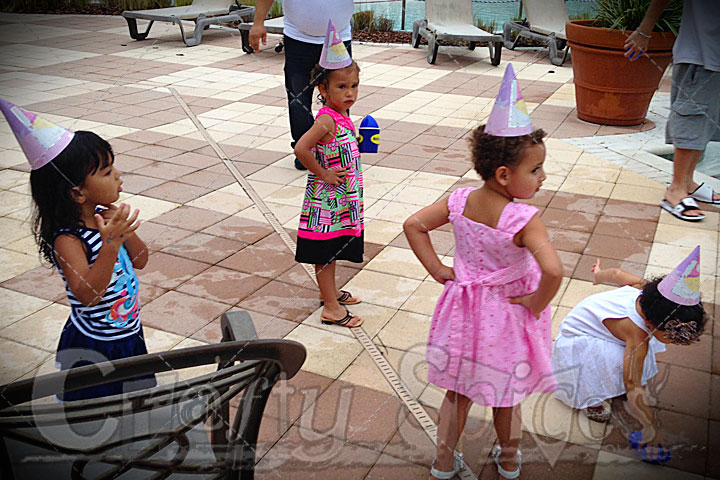 Kira and Friends Playing.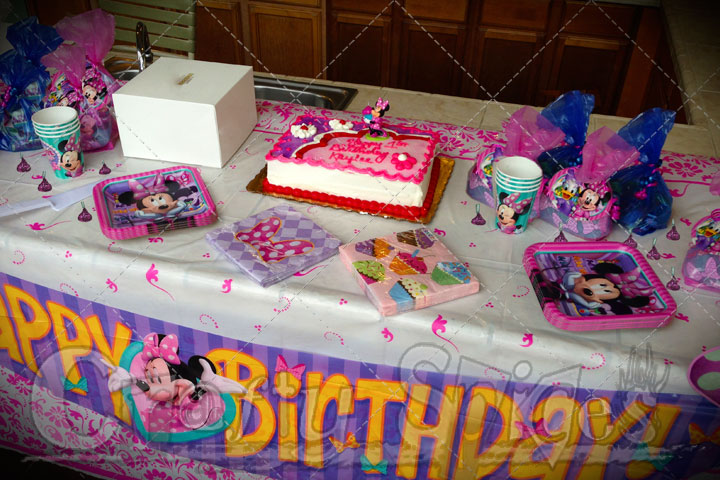 Some of the Party Goodies.

Most of our guests seem to enjoy and love the pool, so while many were still at the pool some of us managed to dry, dressed up, and take some pictures before singing and cutting the cake.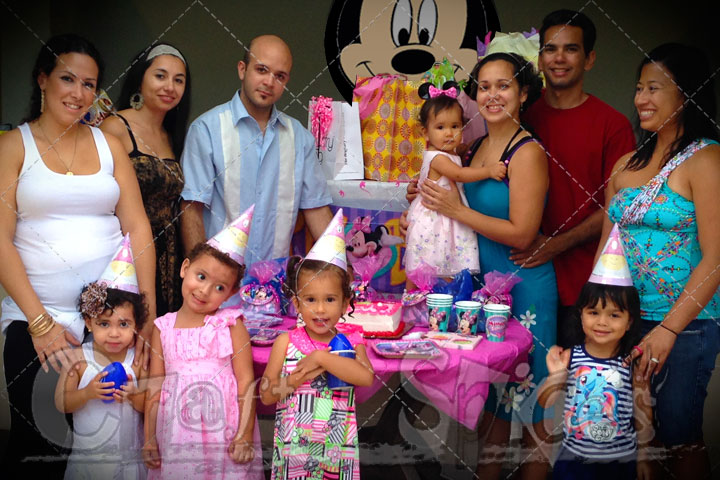 Birthday Pictures with some of our Guest.

Kaylee was not really into smashing or even getting her hands dirty with Cake, our little Minnie Mouse Princess likes to be nice and clean at all times (I'm sure that's just for now - LOL).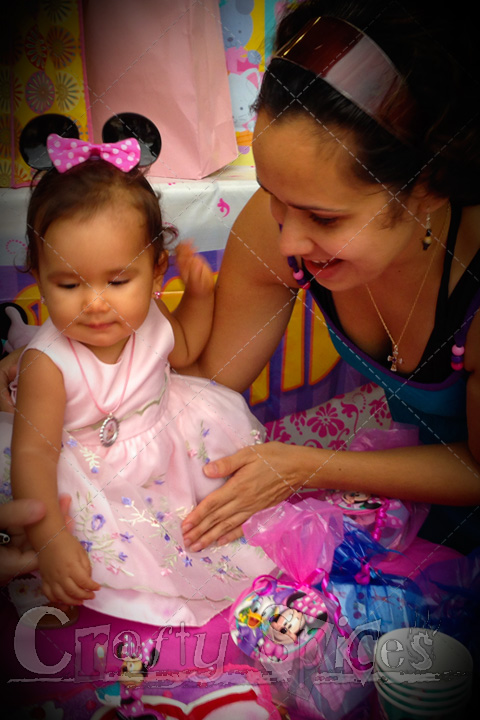 Kaylee and Mommy (me).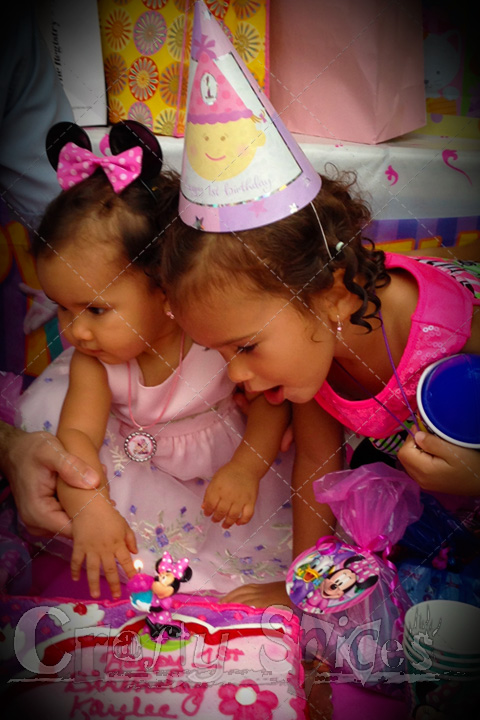 Kaylee blowing the candle and big sister Kira helping her.

Kaylee's Birthday Celebration turned out great!
The Birthday Girl, her Big Sister and the other kids had a blast, and that was the best for us. Just to see all of them having so much fun was well worth everything.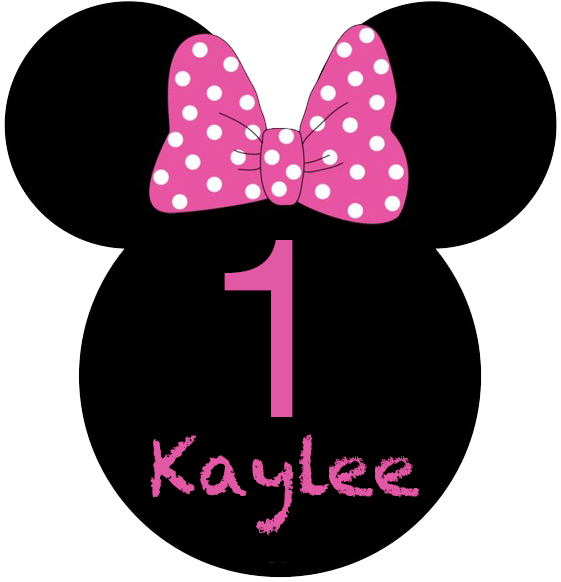 HAPPY BIRTHDAY!