I had never tried brie with guava until recently, I was in the mood for baked brie and had no dry fruits, but did have a can of Guava shells, so that was it. And the best part is that we really liked it.

Brie and guava baked to perfection is a great way to delight your guest any day of the week
Ready in:
20 minutes (7 Prep + 13 Bake)
| Serves:
2
| Complexity:
Easy
Ingredients
8oz round Brie (I have also used the 2 1/4 lbs round brie)

2 tbsp Sliced Almonds

1/2 can Guava Shells, about 8.5oz more for a bigger brie

1 red apple sliced for platting/serving (Optional)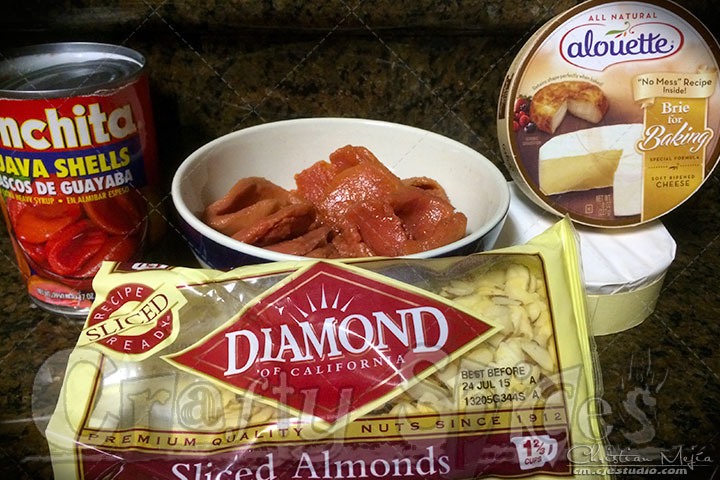 Directions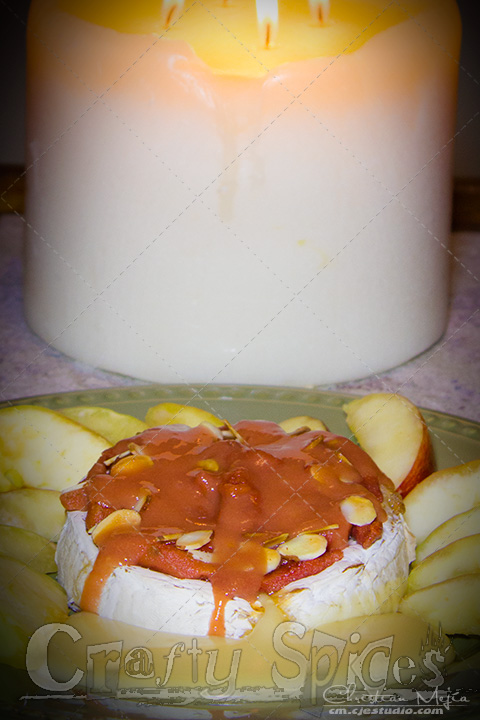 Preheat oven to 350 degrees Fahrenheit (180 C)

Place Brie without removing any of its skin on an oven safe pan or cookie sheet (I used a pie pan)

Bake for 5 minutes

Meanwhile open guava can, take a 1/4 of it's content including liquid and blend together.

take from 4 to 5 guava shells and cut them as if you are doing a chutney

Remove brie from oven, be carful not to tear the skin as the cheese will slide out.

add a layer of the guava blended jam, and the chutney over it

add some sliced almonds and more of the blended guava.

Place Brie back in the oven for 8 minutes
Plate with sliced apples and enjoy with family and friends
These
Guava Baked Brie
is great with fruits, crackers or sliced french bread

Have fun, and Enjoy!!