True, it may not take long to make, yet I personaly always like to marinade my shrimps, I just think they get a much better taste, but if you are in a rush you can skip the marinade and save yourselve this time (anytime from 20 minutes to 40 minutes).
Ready in:
(20 marinade) + 15 Minutes (5 Prep - 10 cook)
| Serves:
4 - 6
| Complexity:
Easy
Ingredients
1 can of Whole Kernel Corn
1 can of Black Beans
4 slices of turkey bacon
1 tsp adobo (Optional)
3 Garlic Cloves (crushed)
8 oz small size Shrimp
1/2 cup of chopped olives
Non-stick olive oil spray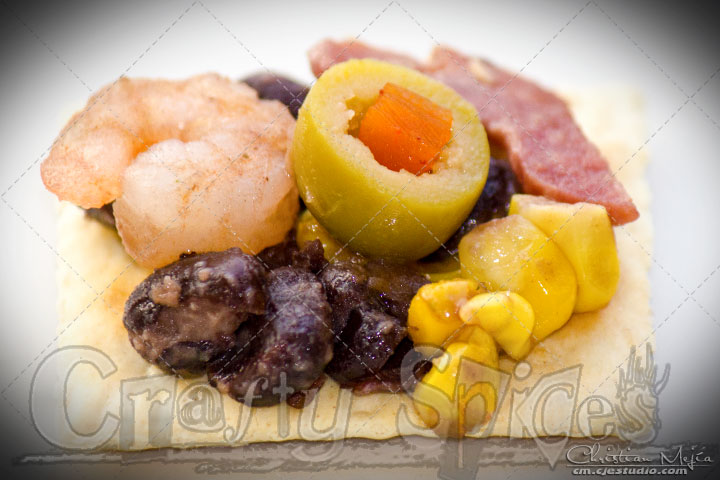 Directions
Marinade your shrimps with your favorite seasoning or use lime, garlic salt and oregano for 20 minutes.
Cut slices of bacon in 1/4" size pieces.
Heat a large nonstick skillet over medium-high heat, coat bottom with nonstick olive oil spray and add turkey bacon, cook for about 3 to 4 minutes.
Add Whole Kernel Corn, black beans, adobo and garlic cook for 3 minutes.
Add shrimps, mix all together and cook another 3 minutes.
Remove from stove, add slice olives and server.
Now you have a great healthy and delicious shrimp and bean cocktail.

Ones again, below you can see our official food taster enjoying her late snack.