Ready in:
30 Minutes (10 Prep - 20 Cook)
| Serves:
4 to 5
| Complexity:
easy
Ingredients
14 to 16 mini sweet peppers
1 8oz Package of Cream Cheese
2 clove Garlic, Minced
2 stalks Green Onion, Finely Chopped
Juice of ½ lime
1/2 cup chopped cilantro
5 slices of bacon (your favorite choose)
1 dash Ground Black Pepper (Optional)
1/2 tsp Salt (or to taste)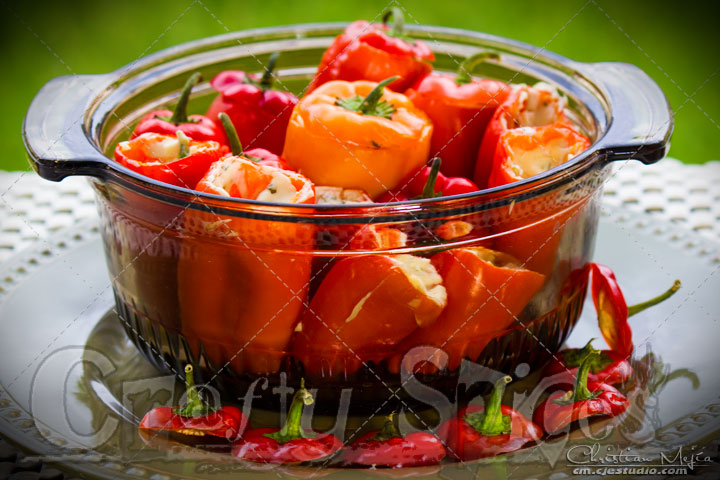 Directions
Preheat oven at 350 degree F (180 degree C).

Cut slices of bacon in very small pieces
Place a frying pan on the stove over medium-high heat, add bacon and cook until crispy.
Put bacon over an absorbent paper towel on a plate, set aside.
Combine cream cheese, green onions and cilantro on a small bowl. Squeeze lime juice over it. Mix until well combined.
Add bacon and mix.
Fill sweet peppers and organize them in an oven save Pyrex.
Bake at 350º for 20 minutes, for more grill like peppers, bake for 10 minutes and broil for 5 additional minutes or until browned.
Server and enjoy.
Thank you!