That is until one day I decided to make something with all of it. Now after every Habichuela con Dulce we
season the bean meat and make yummy patties.
Ready in:
40 Minutes
(
15 Prep
- 25
min Bake
) | Serves:
2 - 4
| Complexity:
Very Easy
Ingredients
3 can of red beans (drained and blended - meat of pulp)

1/2 cup Bread crumbs

1/2 tbsp oregano

1 small red pepper, chopped

1 small orange pepper, chopped

1/4 cup green onion, chopped

4 oz. Mozzarella cheese, shredded

1/4 tsp of salt

1/4 tsp of black pepper

2 eggs, lightly beaten

1 tbsp. butter, melted

Cooking non-stick spray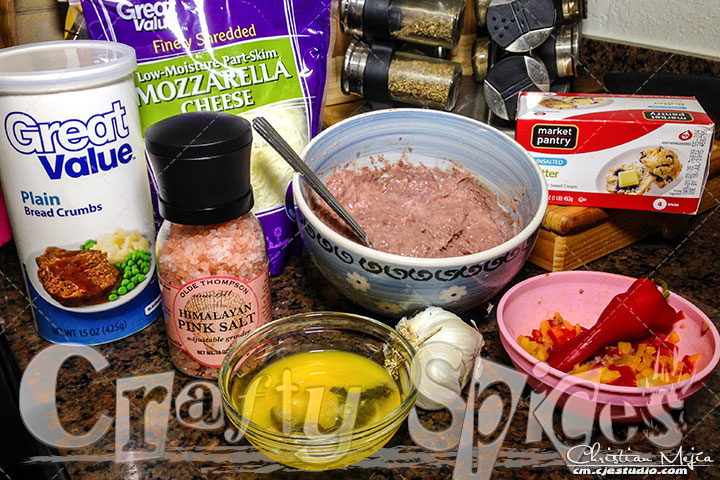 Directions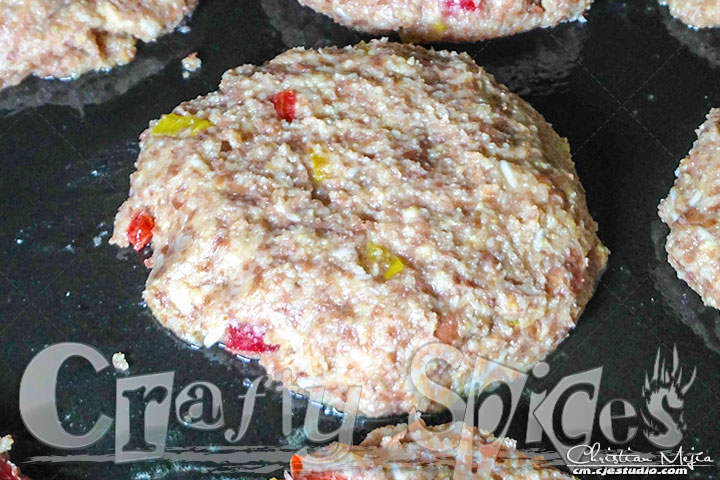 350 degree fahrenheit or 150 degree celsius

Place bean meat/pulp into a bowl, add ingredients one by one (bread crumbs, oregano, chopped peppers, shredded Mozzarella cheese, salt, black pepper, egg, and melted butter)

Mix well, if you find that the mixture is extremely sticky you can add more bread crumbs.

Take an oven save pan a spray it with non-stick cooking spray

Make patties, we like to make them small (3 to 3 1/2" diameter) because the girls like them like that, but you can make them as big as you like.

Place into the preheated oven for 25 minutes

Take out and serve.
You can serve in a bun as you would any hamburger or you can dress it up, be creative and eat it any other way. This time we selected to eat them in a tortilla with cheese and salad.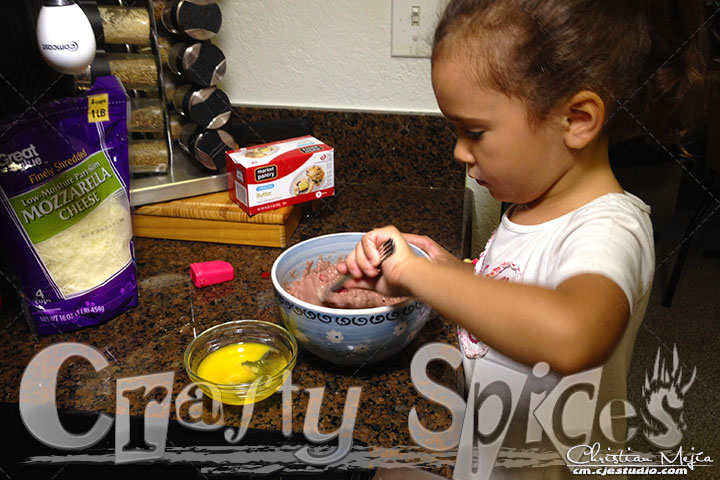 At just 5 years of age, Kira loves to help in the kitchen and she is even coming up with some recopies of her own, but we will not get into that right now.
Enjoy these
Red bean Patties
with your family and friends any day of the week.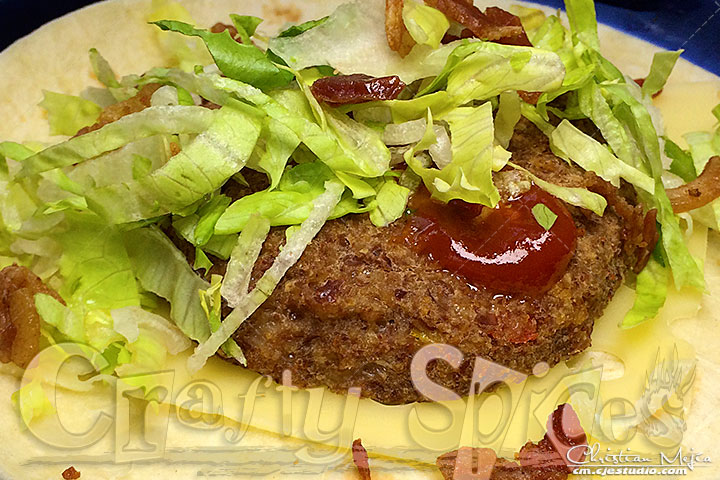 Have fun!!