Radish Pork chop Stew is an authentic Chinese dish maybe with a small variation to adapt to our local shops.
Ready in:
35 minutes (10 Prep + 25 Cook)
| Serves:
3 - 5
| Complexity:
Easy
Ingredients
1/2 rack of pork chops (cut into 1" size)

3 Small or 2 Medium Radish (cut into 1 1/4" size)

1 1/2 tbsp Salt (divide into 1 and 1/2 tbsp)

1/2 Chives (Cut into 1 1/2" size)
1 Cup Water

4 tbsp Soy Sauce

4 Garlic Cloves

2 tbsp Vegetable Oil
Directions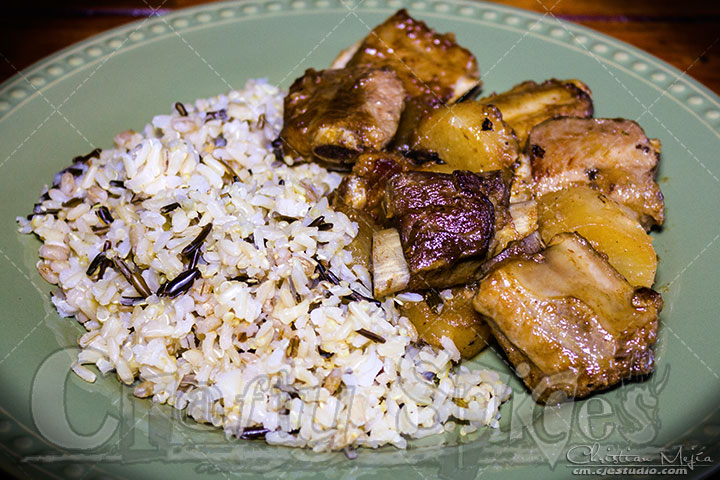 In a medium saucepan heat vegetable oil, after it is hot

add garlic cloves, when brown

add pork chops and 1tbsp salt, cook stirring occasionally

after half way cooked add radish. Continue to cook, stirring occasionally

Add remaining salt (1/2 tbsp) stir and add water, cook over medium heat until radish turns slitty translucent and are soft to the fork.

The final step is to add soy souce and chives, cook for 1 min and serve as desired.
Server and enjoy with family and friends
Try this
Radish Pork chop Stew
and let us know what you think.

Have fun, and Enjoy!!