Specifications and Features: Official Description.
High Sensitive Touch Sensor Screen & HD Display Screen, 3D G-sensor, Gesture Control: Touch Screen, Raise Hand, Turn Over the Wrist
Modes: Sports, Do Not Disturb, Horizontal and Vertical Screen Switch, Power OFF, Sedentary Reminder
Health Tracker: 24 Hr Heart Rate Monitor, Pedometer, Calories Counter, Distance, Sleep Monitor, Move Alert
Camera Remote, Schedule Management, USB Charging and Long Battery Life, Phone call reminder
Call, Text Message, Alarm, Wechat, Social Apps, Schedule, Time / Date Display, Change the Digital Dial, Language Switch(By APP). SNS Alert Includes Facebook, Twitter, Whatsapp, Linkedin, Instagram, etc.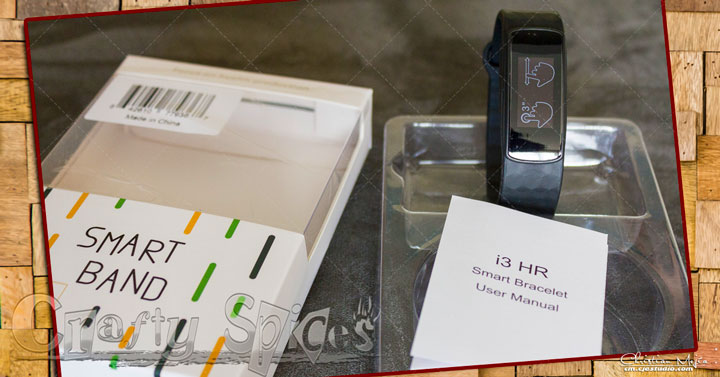 Specification:
APP: Zeroner Health
Bluetooth Version: BLE 4.0
Special Feature: USB Charger
Bluetooth Range: Up to 33FT / 10 Meters
Water Resistant Level: IPX67
Sensor: Heart Rate
Control: Touch Sensor, Gesture Control
Battery Capacity: 75 mAh, Last 5-7 Days per Charge
Charge Time: About 1.5 hour
Screen: 0.96 inch, OLED
Band Clasp Type: Buckle
​Package includes:
Heart Rate Monitoring Wrist Band x 1
User Manual x 1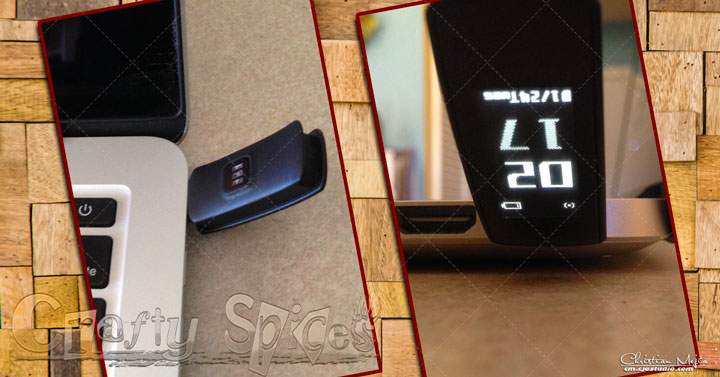 Our Experience and Review:
The screen is very sensitive to the touch and easy to read. The band has a very stylish texture pattern and thin profile, and comfortable, in overall it has a very clean and modern design.
It is classified IPX67 Water Resistant, that means it can get wet (sweating, hand wash, etc) but it is not meant for swimming or going under water (The key hear is the wording water resistant instead of waterproof it is confusing because IPX67 means: the first number 6 means Dust tight, and the second number 7 means Immersion, up to 3 feet depth 30 minutes).
The i3 HR Smart Band keeps track of your daily activity, (steps, heart rate, calories, distance, sleep time and sleep quality) and even let you see caller ID and it vibrates to let you Know that you have a notification from your phone. Support Notification Service like a phone call, a Text Message, Facebook, Twitter, Whatsapp, Linkedin, Instagram, etc. It is very handy, now I don't have to keep taking my phone out to see who is calling or to read a message.
We like that you can long press the screen to reject a call and or reed the last 8 pieces of messages receive by your phone. This is very convenient.
To pair the band with a smart phone the Zeroner Health app has to be downloaded and install, once it is install one have to registered for an account and create a profile, from there it is very easy to pair them together via bluetooth, and the band take as a default the default language of the phone.
The app has to taps Home and Mine:
Mine is where the personal info reside and where you can change the unit setting from English to International. (Apparently is a all or nothing setting).
Home:
From the home tap yo can quickly se a overall of the health data transmitted by the Band. It also shows battery percentage of the unit, the score for the day and recommendations. You can select between 5 rows of information, in the first row one can set schedule & alarms. In the second row has calories burn and weight lost, it also has a sport setting. The third row has de pedometer information (steps, distance and calories). The forth row is the sleep analysis.
And the fifth and final row is the heart rate info:
The Zeroner Health app give you the option of sharing some data with apple Health app.
For charging the head of the band has to be push from the back and it will detach from de band, from the connect the crown to a USB charger or computer port. When charging through a USB port in a laptop, because of the curvature of the ban it will get charge upside down making reading the screen difficult. It take about 2 hours to fully charge. The only icon that indicate the charge is a battery icon showing the charge amount, it does not show percentage.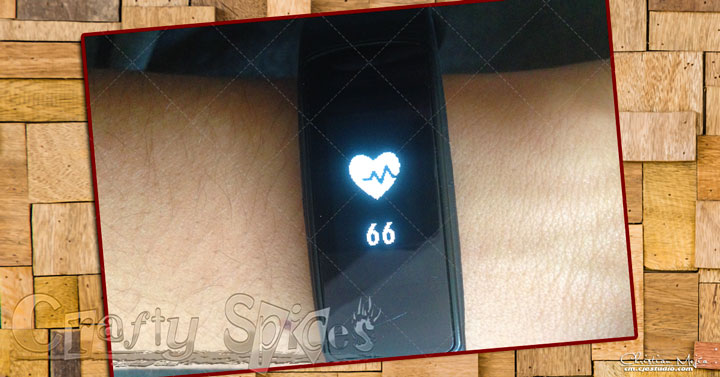 Pros:
Connect Apple Health to share your steps, calories and distances.
Pedometer/Steps calculation.
Calories burnt counter (Kcal).
Cons:
​It doesn't connect this data with apple Health app.
​Sleep Analysis
​Heart Rate
​Could not figure out how to change the temp setting from Celsius to Fahrenheit.
4.4Overall4.5Design4Features4.5Ease of Use4.5Value For the Money

Purchasing Information
To read more about this Smart Band or to order it click HERE
{xtypo_sticky}
Disclosure:
I received one or more of the products mentioned above in exchange for my honest oppinion. Regardless, I only recommend products or services that I personally use and believe will be good for my readers. Affiliate links may be included, for our full disclosure and PR Info
Click Here
.{/xtypo_sticky}