Specifications and Features: Official Description.
Marigold 19-hole Letter Size Comb Ring Binding Machine Paper Punch Book Binder with Starter Kit - 100 1/4" Black Comb Binding Spines for Office Document Report
Manually punches up to 10 sheets of 20lb paper at a time, and binds up to 230 sheets with a 1" comb spine.
Designed with 19 individual, hardened punching pins, it punches 19 Holes on the letter size paper.
Adjustable punching margin from 2mm to 8mm.
Includes 100 19-ring comb spines inside the box.
Punching life cycle tested in the lab: more than 12,000 times (10sheets a time).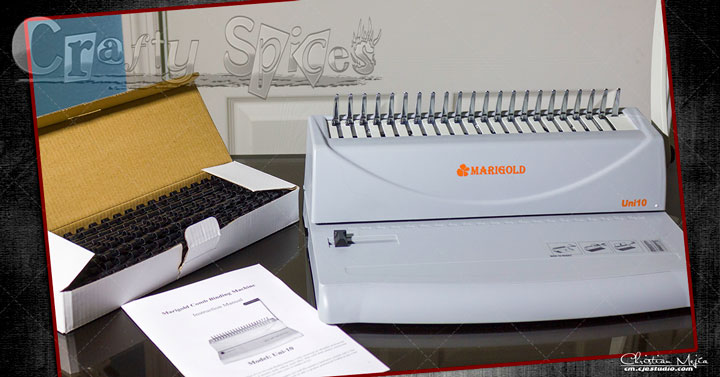 Package includes:
Includes 100 19-ring comb spines inside the box.
Marigold Ring Binding Machine
Machine Handle
Our Experience and Review:
We like that making booklets is now very simple for us. To do so, you make punch holes on the papers by sliding them in the lower portion of the machine, separate the spline with the upper part of the machine, lastly place the paper into the separated spline at the top, and release to have a new booklet.
On the down side, while there is a knob to adjust the margin of the punch holes, there is no indicator as to what is it set (space separation). Sometimes it can be tricky to insert the punch papers into the comb spine, we have to move it back and forward and adjust appropriately. I hope that with time and more practice it get's easier as for now it is somewhat time consuming to do it.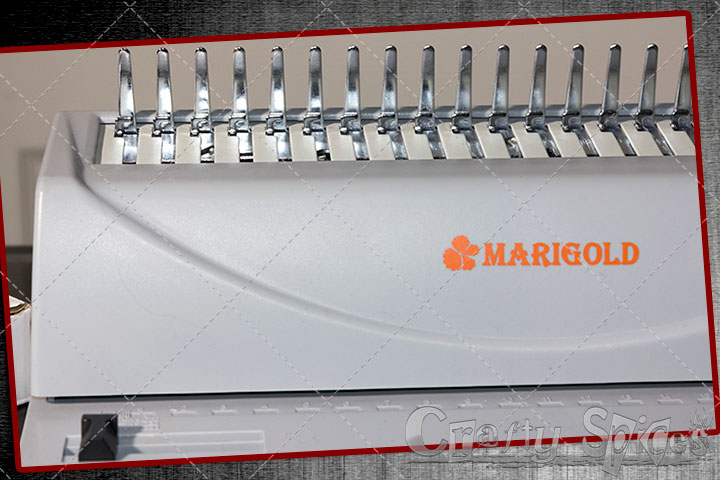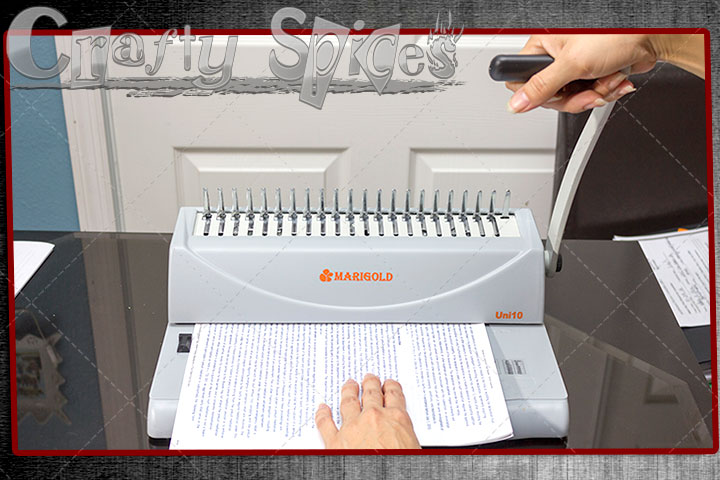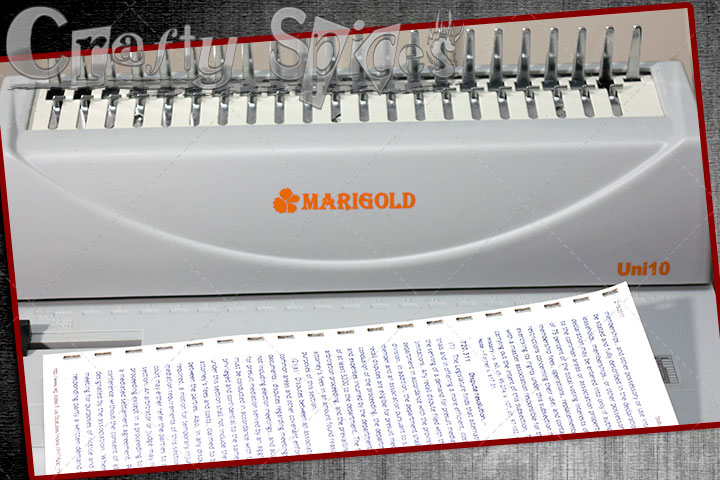 To punch the papers, you slide the paper sheets (No more than 10), yet there is no indicator as to where the sheets are, you have to make sure the sheets are all the way in because if not you will end up messing up the sheets, and that is not a good feeling.
There is a great sense of accomplishment not only for me but also for our girls when we put together a booklet of work that they have done.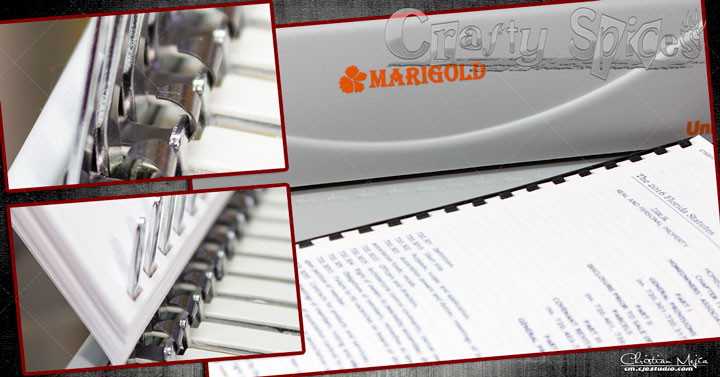 Pros:
Simple concept
Easy handling.
Create booklets on your own.
Comes with 100 1/4" Black Comb Binding Spines
Can be used with different size comb binding Splines
Cons:
Punches only a max o 10 sheets.
No sheet place indicator.
No Margin indicator.
Bulky machine.
In overall we are very happy to have the Marigold Ring Binding Machine, it is helping us be more organized than ever with all of our paper work.

Purchasing Information
To read more about this Smart Band or to order it click HERE
4.4Overall4.5Design4Features4.5Ease of Use4.5Value For the Money
{xtypo_sticky}
Disclosure:
I received one or more of the products mentioned above in exchange for my honest opinion. Regardless, I only recommend products or services that I personally use and believe will be good for my readers. Affiliate links may be included, for our full disclosure and PR Info
Click Here
.{/xtypo_sticky}