For many moms, including myself sometimes or maybe most of the time seems as if there are not enough hours in a day to do all that needs to be done. Between the kids, school, work, the house, the husband and everything in between how in the world I can fit working out.
Well it turns out that it is just a matter of getting started, and using the right tools. I was offered to try the Fé Fit Women's 90-Day Workout Program in exchange for my honest opinion. After getting informed about this program and learning about how it has been developed by moms for moms and the short amount of daily time that I would have to dedicate to it, I agreed and thought I could take this opportunity to get started on a workout regimen.
I still get excited when I get packages, and when I open a package and see something wrapped it's even better, it must be the child within me. This is how this program arrived, and I felt like it was my birthday, it was pretty nice.
This is what it contained:
28 videos and 7 fitness genres with modifications
Total Body Toning: High-intensity strength training that hits every set of muscles
Lower Body: Targeted exercises for toned legs and a firm, round butt
Upper Body: Arm, back, chest, and shoulder workouts for a balanced shape and confident posture
Cardio Circuits: Fat-melting, vigorous interval cardio sessions that improve endurance
Barre: Isolated exercises that contract specific muscle groups for targeted toning
Stretch Flow: Our version of yoga for flexibility while building strength
Core: Build strength from your core while creating a flat and sexy stomach

5 FREE flexible 90-Day calendars to keep you on track
3 times per week
4 times per week
5 times per week
6-Week weight loss calendar
6-Week tone and strengthen calendar

Stay Accountable
Progress-tracking stickers
Measurement chart for updating body changes
Strength and Aerobic test tracker for measuring improvement
Healthy lifestyle tips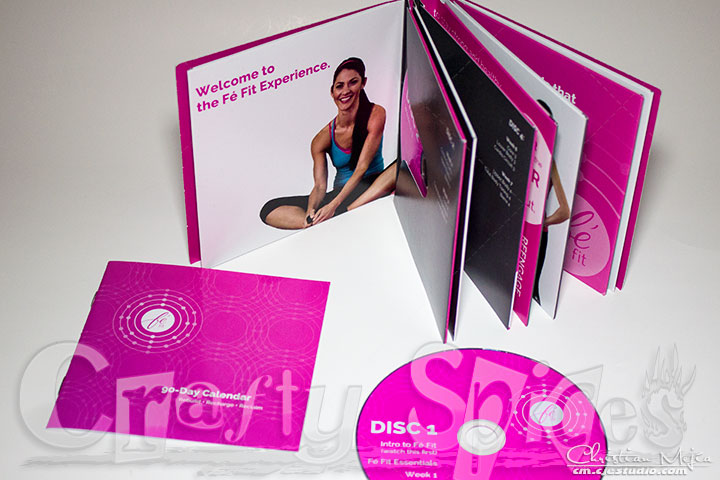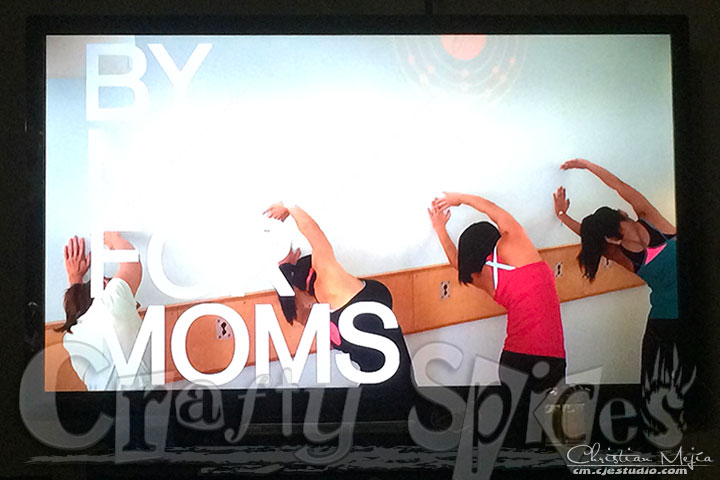 Our Experience:
While at this point we have yet to reach not even half of the suggested days, we have notice what they say that it is actually directed to moms that may even have given birth not so long ago, there are easy ways to modify each of the exercises that they show to better adjust to individual levels of abilities.
This program is simple and yet it does feel that I am getting a workout, as far as results go I think I still have much to do to actually notice physical changes, what I have notice is I have gain resistance and I am able to go along working out for a longer period of time without getting overly tired.
The Fé Fit Calendar that comes with the package makes it easy to track your workout and even be able to make up any workout that you ended up missing
This is a great Workout Program, one definitely worth the challenge. Regardless if you are trying to lose weight, stay in shape or get more exercise into your life if you are a mom this is something you should consider.

Purchasing Information
If you would like to learn more about Fé Fit follow/like them via:
Facebook
//
Tweeter
//
YouTube
To purchase the " Fé Fit Women's 90-Day Workout Program " visit the:
Buy Now HERE
button.
Buy Now
{xtypo_sticky}
Disclosure:
I received one or more of the products mentioned above for free using
Tomoson.com
. Regardless, I only recommend products or services I use personally and believe will be good for my readers. For our full disclosure and PR Info
Click Here
.{/xtypo_sticky}