As a custom we tend to do a bit of research before reviewing a product to see if it would be of interest to us and if it would assist in any of our current needs. Interesting enough when we googled the term travel pillow there were many different pillows that came up, afar we read about a few of them we ended up in the site for the "AirComfy Travel Pillow". Below you can read the actual specifications that we found.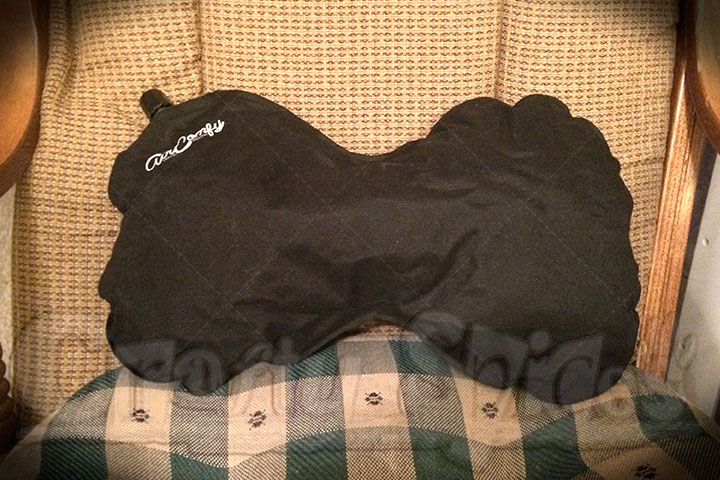 Product Description
RELAX UPRIGHT COMFORTABLY - Our superior design keeps your head upright, preventing unpleasant kinks and strains caused by tilting your neck to the side. This low-profile support makes it ideal for use as a neck pillow for sleeping on the go.
ATTACH IT TO HEADREST - Our elastic band holds the neck pillow in place, so you can move around without losing that comfortable placement. It is ideal for airplanes or as an everyday car pillow-providing you more support than a standard headrest.
PACKS FOR TRAVEL - Weighing less than half a pound, you won't have to worry about a heavy pillow that takes up too much space. This inflatable pillow compresses into an enclosed packsack, and can clip onto your carryon using the attached carabiner.
ADJUST THE SIZE - Everyone's different, so we've made our pillow adjustable to your personal preference! Open the air valve to allow it to self-inflate, and if desired you can manually inflate it to be firmer or release air to make it softer. Our luxurious interior foam gives you support without the bouncy, hollow feeling you get from some inflatable pillows.
LUMBAR BACK PILLOW - Have you ever been on a plane or long road trip, and your back starts to ache from lack of support from the lower seat back? You can also use your AirComfy as a lumbar pillow and simply adjust it to provide the lower back support you need!

Our Review and Experience
At the time we received the AirComfy Travel Pillow we had not travel plans, but knowing us we knew it was not going to be long before something came up. Very soon, while not traveling we found ourselves waiting for a very long time and in a position where we could really use a "AirComfy Travel Pillow", unfortunately we did not have it with us. That is when we learned our lesson, the Travel Pillow should always be in our car, just incase we need it.
Before we put the pillow into our car we decided to give it a try in our very own home, and found out that it also works very well for back support as we work. Since then we have used the "Travel Pillow" many times mainly in the car and everyone in the family loves this Pillow.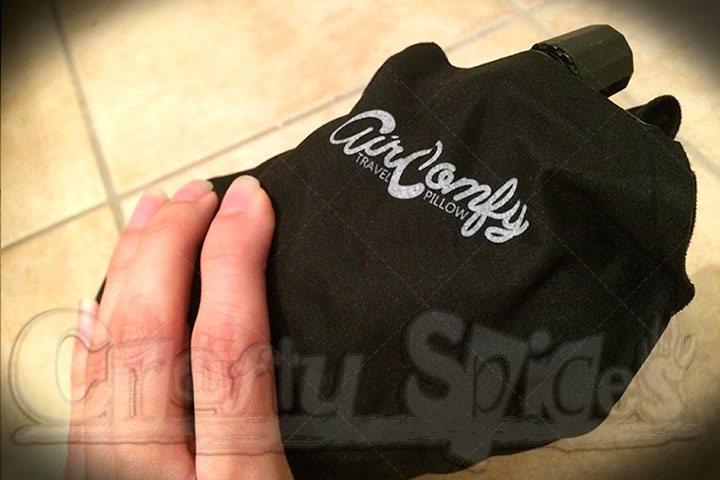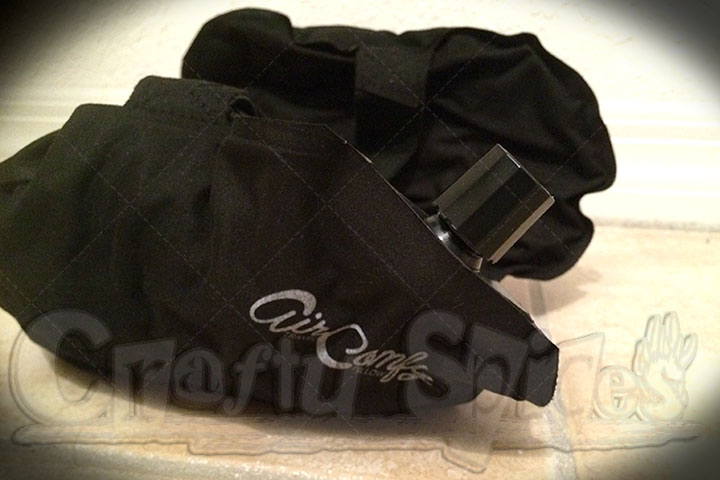 Pros:
Inflates Automatically
Has its Own Storage Bag
It's small enough to carry around
Very easy to adjust the size for personal preferences
Cons:
It get's very wrinkled
Seems are you bit rough

Final Thoughts: Very good and convenient pillow (package) to carry around, works very good for adults and children alike; for resting our heads and for back comfort as well.

The Company and Purchasing Information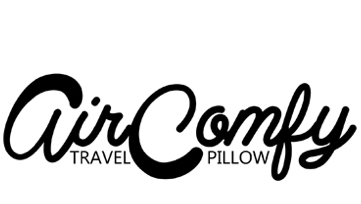 From the company:
The unique butterfly shape of our pillow cradles the arch in your neck- providing ample support right where you need it, and ditching the bulk where you don't.
To learn more about AirComfy visit / follow via:
Website
{xtypo_sticky}
Disclosure:
I received one or more of the products mentioned above for free using
Tomoson.com
. Regardless, I only recommend products or services I use personally and believe will be good for my readers. For our full disclosure and PR Info
Click Here
.{/xtypo_sticky}