This little unit may be small but it provides accurate levels, literally just using information taken from one finger in a very simple process.
Knowing our oxygen saturation levels may not be something that we are taught to weary about, or even talk much as we were growing up, yet there is importance to it since there are many deceases that can be better treated by knowing our oxygen levels up front. The proper or what would be considered normal levels of oxygenation are between 97% to 100%, but it is not until it drops under 90% and stays there either for a long time or on a regular bases that doctors become really concern and would start a more aggressive treatment.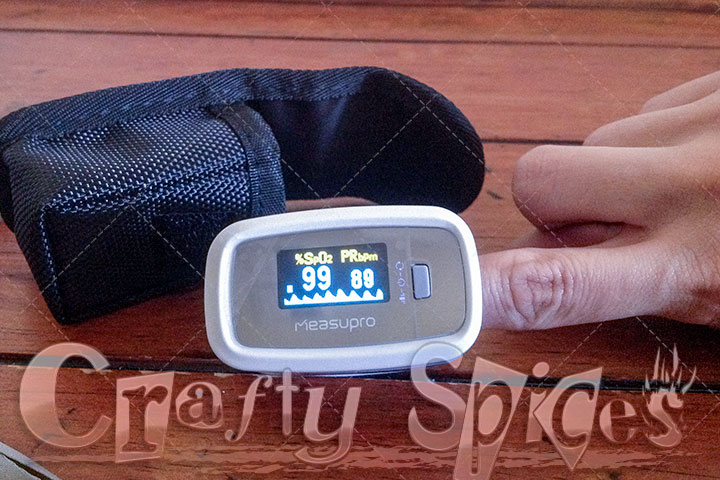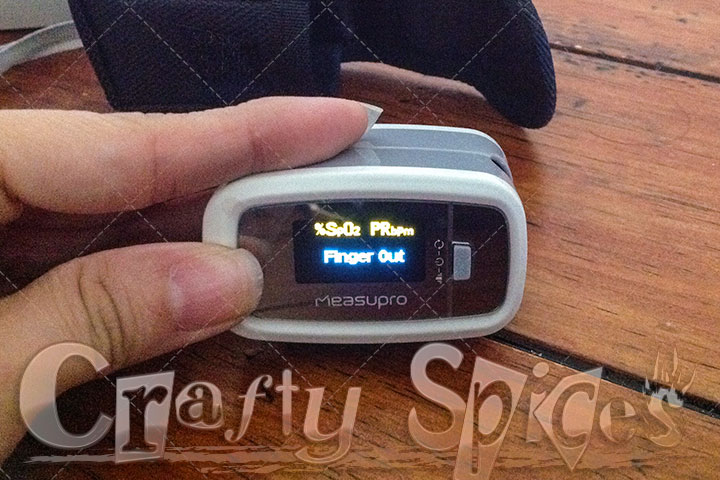 People that suffer from Anemia should check there oxygen levels regularly for a peace of mind since lacking of red blood cells could indeed mean a drop in oxygen levels leading to other complications. Also if you suffer from any type of lung of heart conditions it would be good to keep this small unit with you and monitor regularly.
To use this device you just place it on your finger and press the button, it only takes a few seconds to display the results, and while the unit is small the reading is clear.
I like that it has it's own little carrying bag for safe keeping and for protection of the device, it also has an auto shut off (5 seconds time) for battery saving, and a cord that allows you to carry it in your neck if you so choose to. the unit is powered by 2 AAA batteries (first ones included)
In overall this is a great small medical device that even the most healthy people could use just to keep track of their oxygen levels.

Purchasing Information
The "MeasuPro OX100 Instant Read Pulse Oximeter" is available to purchase:
HERE
{xtypo_sticky}
Disclosure:
I received one or more of the products mentioned above for free using
Tomoson.com
. Regardless, I only recommend products or services I use personally and believe will be good for my readers. For our full disclosure and PR Info
Click Here
.{/xtypo_sticky}