The specification for this Flashlight are very appealing and had me very curious, I think I was not 100% sure what to expect but had an idea and really high hopes for this Flashlight.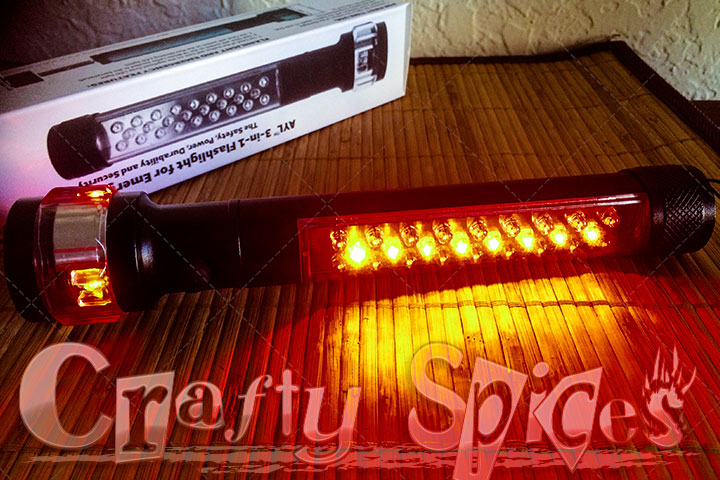 Specifications and Features:
Official Description.
The CREE XP-E LED Flashlight stands out as a 3-in-1 convenient lighting source; with a design that allows versatility for use in different scenarios.
Product Overview:
It features a rugged and high quality military-grade design for durability and versatility. It can be used in a variety of applications which include cars, bikes, home, etc.
The flashlight comes with an anodized aluminium body which is resistant to various elements of weather
It is powered by 3 AAA batteries (not included)
It is quite versatile and comes with a total of 29 LEDS (18 white LEDs and 11 red LED)
It comes in a user-friendly design. It features a magnetic base that can be stuck on any metallic surface
It comes with 3 light options; Cree, White, and flashing Red LED for improved visibility
The bulbs can last for more than 100,000 hours
Easy operation: 1st click turns the CREE LED, 2nd click lights-up the 18 white LED, while 3rd click turns on RED LED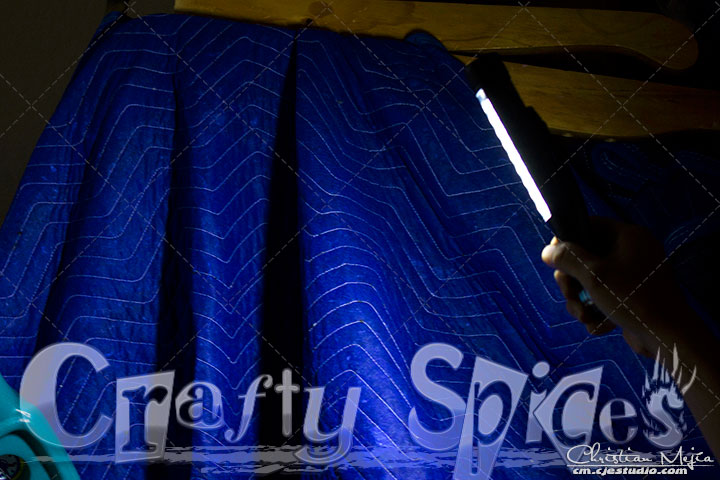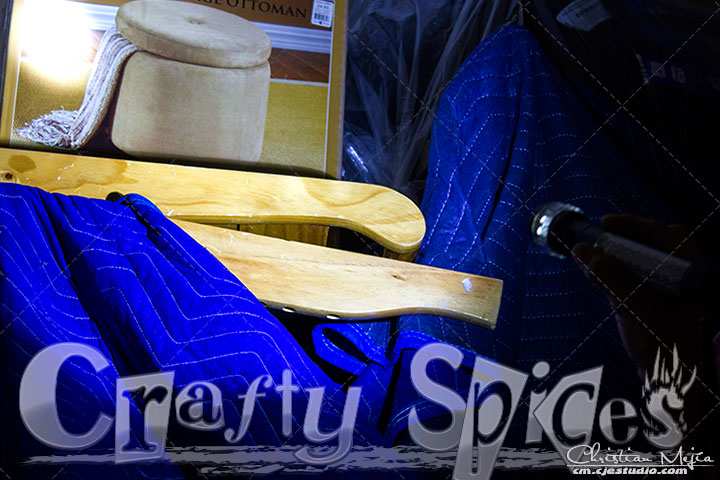 Our Experience and Review:
It came a medium size box protecting the smaller actual box containing the Flashlight. The 3-in-1 Cree LED Flashlight with Magnetized Base is actually a little bit bigger than what I anticipated, yet I think it's a good size to hold on and to travel with, not to mention it's has a nice design. I like that it has the LED light technology used for this flashlight since it actually provides a better color and intensity that traditional flashlights.
I really like the fact that is is weather resistant with an anodized aluminum body, it's very simple to use, with the click of just one button you can cycle through three different settings (Cree, White, and flashing Red LED). It uses 3 AAA batteries which unfortunately are not included in the package.
While I see the advantage of having just one button I do consider that the placement is not the most convenient one since every time that I went to cycle I end up with that White LED light in my face considering the way I have to hold the flashlight to press the button.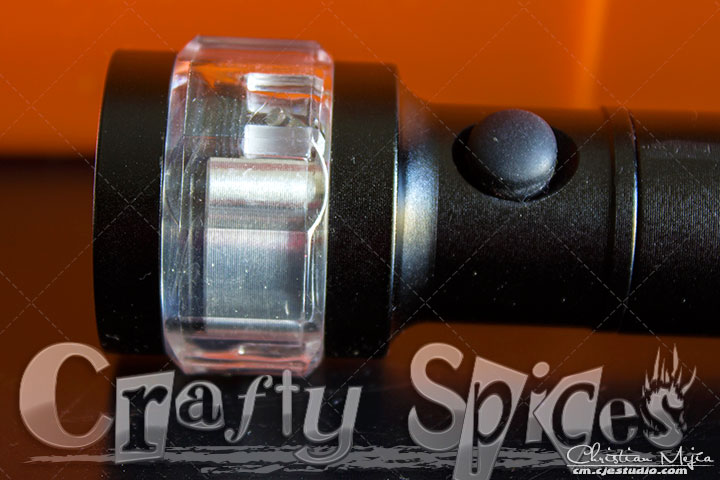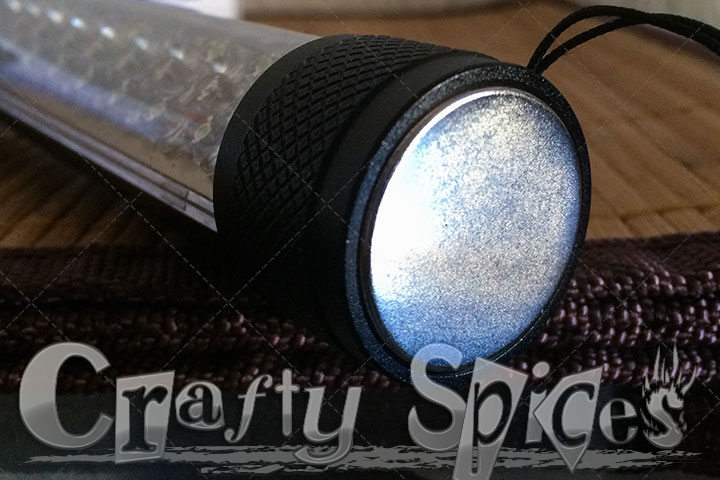 Pros:
Good Size to handle
Great LED Light Intensity
3 light settings/options
Strong Magnetized Base
Cons:
On/Off Button not in the best location

Final Thoughts: This is a nice, powerful, useful and convenient 3-in-1 Cree LED Flashlight that is good to have around, we keep it in the car just incase one day we were to need it. As an extra feature it has a strong Magnetized Base for added convenience.

Purchasing Information
The "3-in-1 Cree LED Flashlight with Magnetized Base" is available to purchase:
HERE
{xtypo_sticky}
Disclosure:
I received one or more of the products mentioned above for free using
Tomoson.com
. Regardless, I only recommend products or services I use personally and believe will be good for my readers. For our full disclosure and PR Info
Click Here
.{/xtypo_sticky}