I really would not pass an opportunity to review a set of headphones/Earbuds since I know how particular I am and how much I like to use these things. That being said I was happy to agree to review these little Earbuds that not only look cute on picture but offer an eco-friendly construction, a way that we try to live our lives as much as possible without totally going crazy on the green subject.

Official Description:
Eco-friendly construction
You may not have a cape or super-powers but you can do your bit to save the earth with these premium quality wooden earphones. Wood offers several advantages over plastics and metal and that is why it is used in the construction of premium, high end speakers and musical instruments.
Powerful vibrant sound with naturally enhanced bass
The wooden chamber of the FSL Xylem is designed specifically to reflect bass frequencies and yet absorb high frequencies. The result is a powerful bass sound with a fine detailed high end. Only a wooden chamber can provide this natural acoustic effect and the Xylem has been fine tuned to high definition audio standards.
Control your music and calls
A discreet integrated microphone and remote put you in complete control of your music and calls. Play, pause, skip track, previous track as well as answer and end call at the touch of the button without reaching for your phone. Note: track controls may not be compatible with all devices
Compatibility
The FSL Xylem is universally compatible to work with all audio devices with a 3.5mm socket - that means just about anything portable like your smartphone, tablet or iPod etc.
Lifetime customer service and 3 year warranty
FSL prides itself on it's customer care and we want you to be happy with your product for years to come. Our faith in our products is why we offer a 3 year warranty and offer our customers support for the lifetime of the product.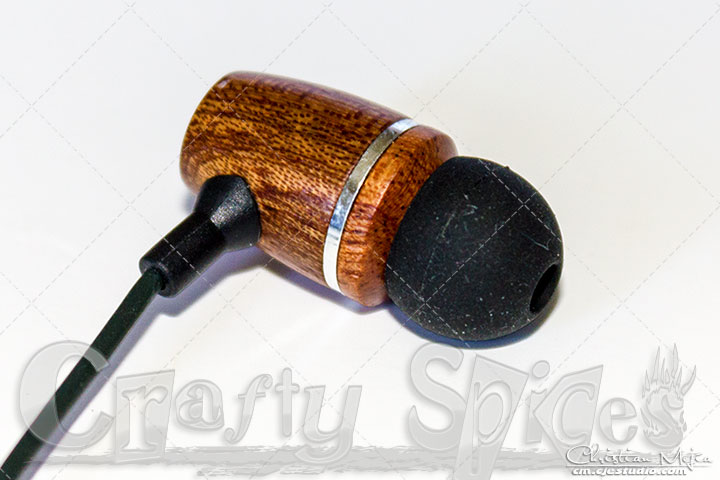 Our Experience:
The FSL Xylem Earbuds come in a small well design box, within the box there are additional buds (different sizes), a small pouch to store the Earbuds, and the actual Earbuds themselves.
After reading the description we understood that they are designed specifically to reflect bass frequencies and absorb high frequencies, ending up with a high quality bass sound. As I first hold them in my hands I was not convinced of that statement but we would soon put them to the test and find out.
After using them and playing different types of music, using them to talk on the phone, and dictate, we have to admit that the sound quality is impressive.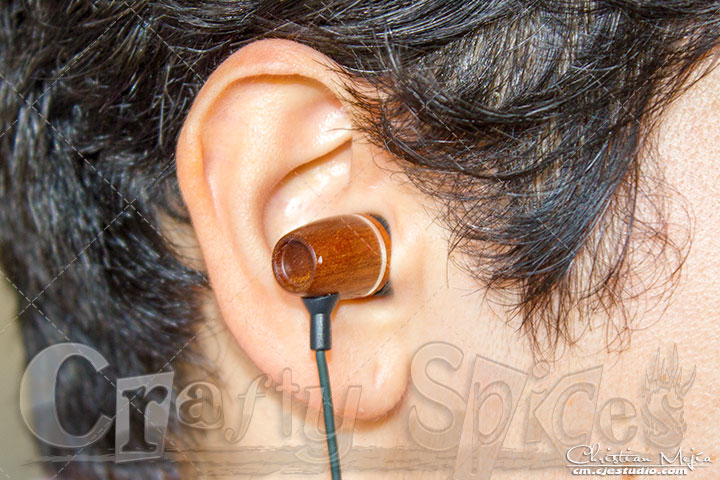 They are very light weight, the earbuds are soft and squishy which I do have to push a bit to keep them in, but then they stay there, feel good and don't fallout, they have an integrated microphone and remote that work very well if you get to memorize the different times you need to click the single button on the remote, and last but not least we love that it has it's own little (not bulky) caring pouch.
My final Thoughts: I love that they are eco-friendly, like the sound quality and how light they are. The earbuds are not for everybody and the remote is definitely not for me. That being said I have been using them but try to forget that it has a remote.

Purchasing Information
If you would like to purchase the "FSL Xylem Eco-Friendly Earbuds " click:
HERE
{xtypo_sticky}
Disclosure:
I received one or more of the products mentioned above for free using
Tomoson.com
. Regardless, I only recommend products or services I use personally and believe will be good for my readers. For our full disclosure and PR Info
Click Here
.{/xtypo_sticky}