An electronic pulse massager is another term for a TENS unit (Transcutaneous electrical nerve stimulation) is the use of electric current produced by a device to stimulate the nerves for therapeutic purposes. TENS Therapy has been approved by the FDA and has been prescribed by doctors as a safe, reliable pain management system for decades.
The Easy@Home TENS Handheld Electronic Pulse Massager comes with everything you need to get started: two sets of wires, 2 sets of 2 reusable electrode patches for a total of four, one unit and 4 AAA batteries. It also comes with an instructions booklet, that in my opinion need's a little more info on the different settings and usage of the unit.
There are 5 preset functions for specific areas, 1- Waist, 2- Shoulder, 3- Joint, 4- Hand/leg, and 5- Sole; three additional settings: massage, beat and knead. The intensity can be set individually in a scale from 1 to 10 and the speed is adjustable.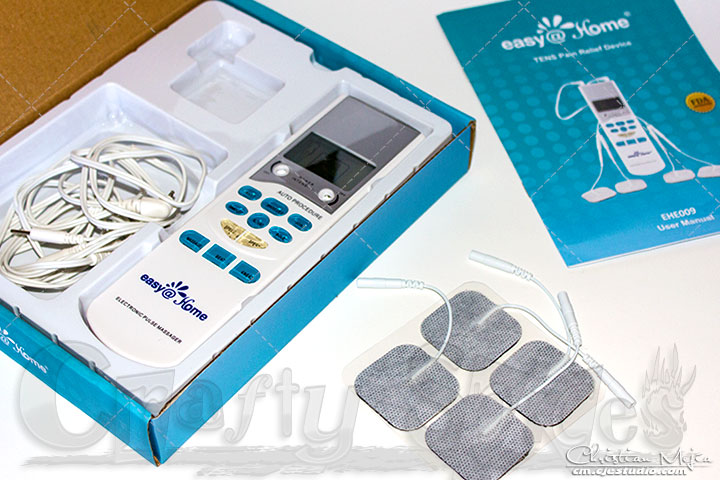 Specifications and Features:
Official Description.
Product Overview:
Easy@home EHE009 Pulse Massager TENS (Transcutaneous Electrical Nerve Stimulation) UNIT is portable, compact, natural & drug-free, stylish, easy to use product, which delivers electric impulses to nerves, muscles and cells on different part of our body. The impulses used in proper strength and frequencies make continuous and gentle stimulation to trigger the body producing natural response to block, relieve pain and to stimulate the regeneration of tissues.
Natural and Drug Free Way for Pain Relief
Pain Relief without Medicine! TENS stimulates your body to produce higher levels of its own natural painkillers, better known as "Endorphins".
Safty and Excellent Quality
The product is approved by FDA for OTS use. Powered by 4 AAA batteries (Included).
Easy to Use
Large LCD screen shows you at a glance exactly what is happening, including the type of massage "Massage, Beat, or Knead" and the time left on the cycle. It's fully automatic! . Programmatic Patterns of Stimulation with 6 Auto Procedure Options and 10 Levels for Power Intensity knobs. Pulse Stimulation Speed adjustable.
Portable and Long Battery Life
About the size of a remote control, this unit packs enough power to thoroughly massage your body, but can travel with you anywhere you like. Take it to the gym, on a trip, or even to the office - it fits in your briefcase or purse.
Excellence Guarantee:
We offer a 1 year hassle free replacement guarantee for customers.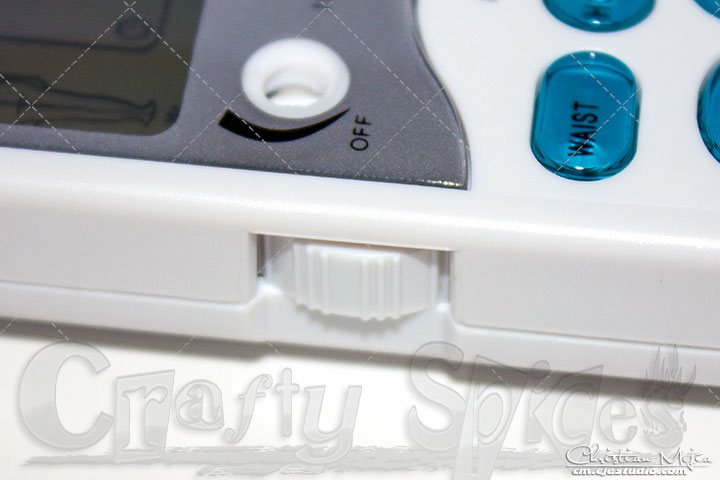 Individual on /off intensity control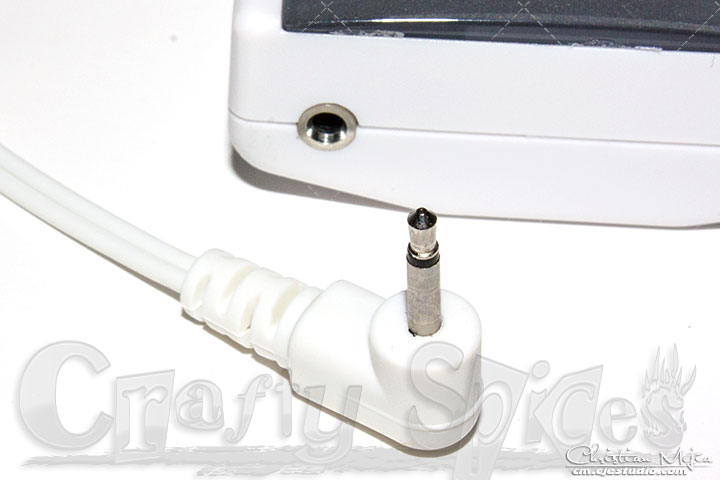 Close up: Electrode unit connection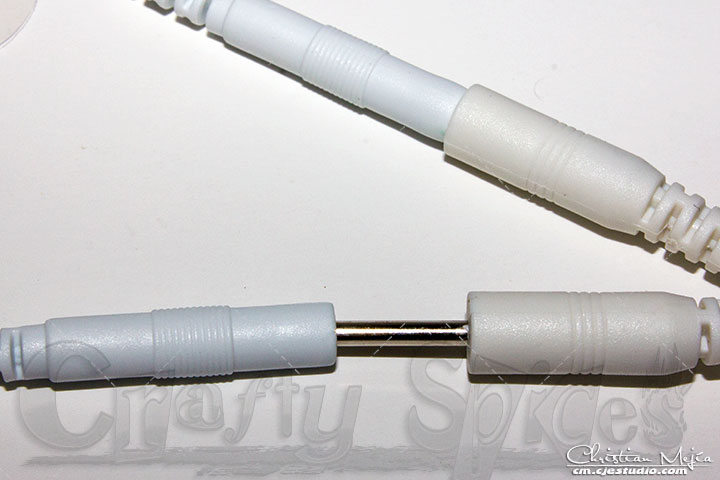 Electrode Connection
Our Experience and Review:
Once the unit had the battery on, I proceeded to attach the electrodes to the area where I was filling pain, basically my lower back, the electrodes are very sticky and were easy to apply, although depending were you are going to apply them you may need help to reach some spots of your body. Once the device was turn on, it was just a matter of selecting the proper settings or what I felt was better, in my case I selected the massage option and controlled the intensity, increasing it every few minutes.
These units send pulsed of electronic signals to the muscles and nerves beneath the skin, making the muscles tighten and releasing over and over again, stimulating the nerves to relieve pain from irritated and or inflamed muscles. I have to say that it felt just like the sessions I use to have at the chiropractor and it has the same result: a reduce in pain and relaxation of the muscles.
Next, was my wife turn to use it. She had pain in her left shoulder and arm. So we proceeded to apply the electrodes 1 in between the shoulder and neck, the second one near the shoulder plate, the third one on the triceps and the last one in the forearm. We connected the electrodes to the unit and turned it on to an intensity of 2, selected the shoulder preset, and pass the unit to her. While she was laying in the sofa she move to accommodate the pilot on her head and accidentally turn one of the knobs and her entire arm went crazy, she couldn't stop it nor couldn't stop the unit because the movement and pain of her arm was to mush to handle, I finally took the unit in my hand and turn the nob to the lowest settings. Needles to say this did more harm to her arm, so we change the setting to massage and apply a warm compress, at the end of the session she was feeling better.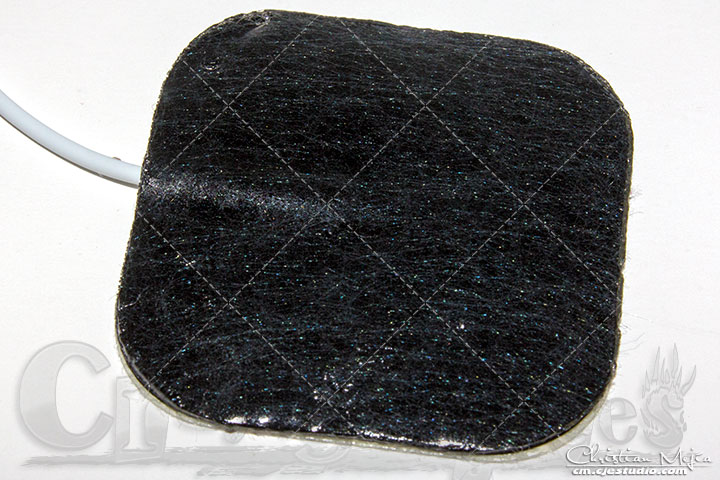 Electrode patch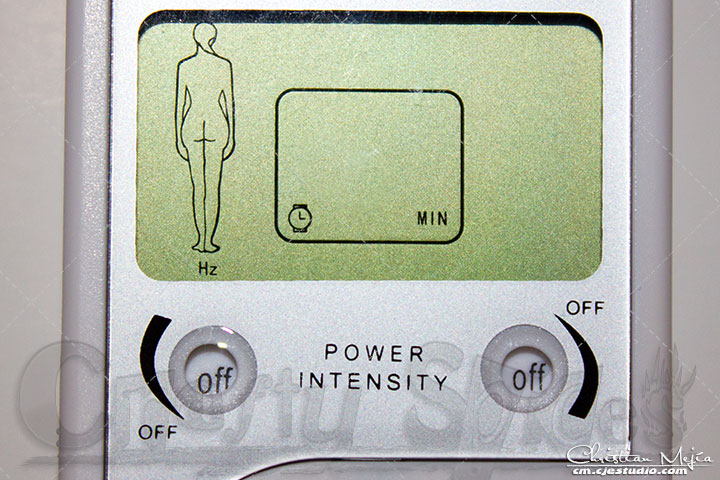 Close up: Display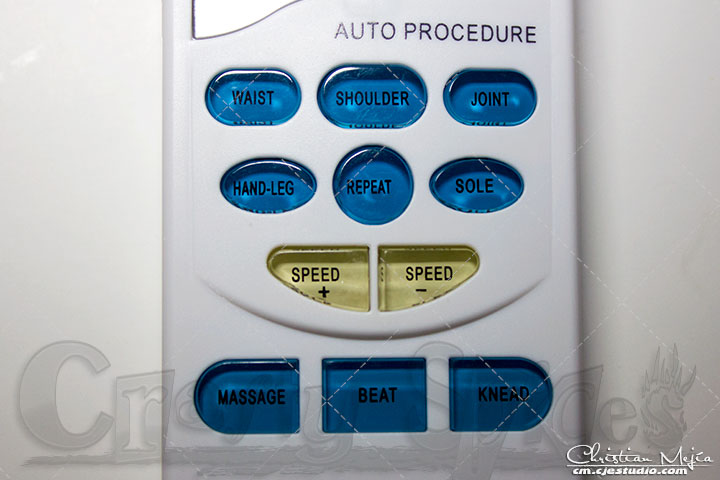 Program Keys
Pros:
Lightweight, Portable and easy to use
Lots off settings
The electrode patches can be reused, as long as they are kept clean and dry
Comes with batteries
Cons:
The intensity knobs can be easily turn by accident
Would prefer if the display were back-lid for an easier reading in dim light
The manual should have a more detail explanation of all the settings
Would like to have a travel pouch

Final Thoughts: This is a good unit to keep handy, while it may not be as big or powerful as the professional ones it does a good job and helps ease pain and / or relax muscles when and were needed. Not to mention it sales for a great price considering does of professional grade.

The Company and Purchasing Information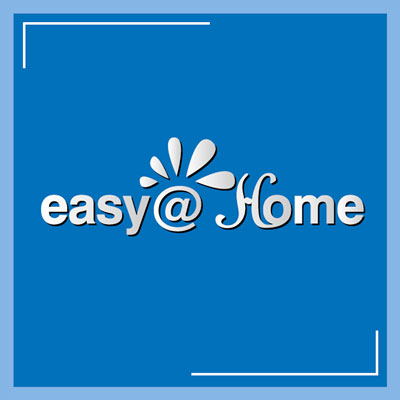 Easy At Home Medical, based in Illinois, has specialized the medical tests, monitors and delivers to users a friendly and ease to use products. Their main product categories are Drug Tests, Family Planning products including ovulation, pregnancy tests and Fetal Dopplers and the Health & Wellness monitors. Our goal is to have customer manage heath condition easily.
You may learn more about the company and it's products by visiting there WebSite
To purchase the Green Pan go HERE
{xtypo_sticky}
Disclosure:
I received one or more of the products mentioned above for free using
Tomoson.com
. Regardless, I only recommend products or services I use personally and believe will be good for my readers. For our full disclosure and PR Info
Click Here
.{/xtypo_sticky}