I Can't believe it's been 4 Weeks already.

As for these 4 weeks, I wish I can say differently but as happy as I have been for this blessing that God has given us, it has not been easy, my recovery has been very difficult and the sleepless nights seem endless. We finally manage to get a full 4 hours of sleep…

It turns out, nobody told Kira (our toddler) that she had to sleep more not less, she use to sleep until 7:00 -7:30 am, well, now since baby Kaylee typically after early morning feeding, burping, and diaper changing finally goes to sleep at about 5:00 am, Kira get's up at 6:00 am What??, really I just closed my eyes, and there goes our night.
The second time around should be easier, sure, I wish...

Despite my 4 "amazing" weeks, I would not change my two little Girls for the world, Kira and Kaylee are the best thing that has ever happen to us. I hope that God keeps blessing us, and I'm not asking for more Kids LOL. just health and long life for all in our family.

Happy Month-Day !!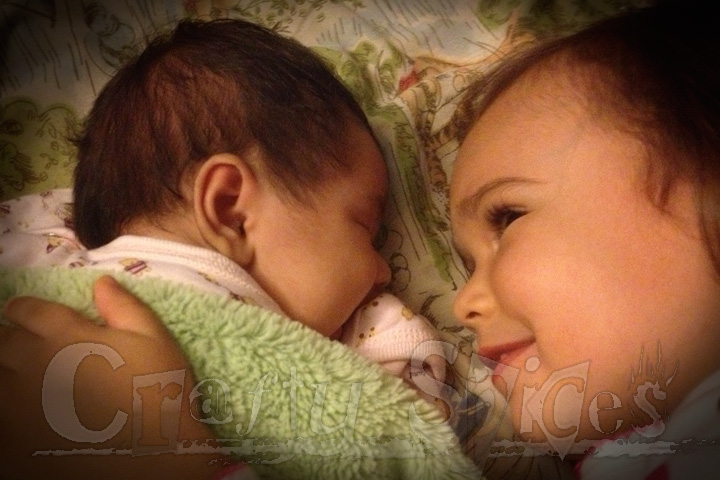 Daddy and Mommy say:
Happy Month-Day our little baby Kaylee

Your Big Sister says:
Happy Month-day my baby. (Yes, Kira does call her "My baby")


We Love you!.