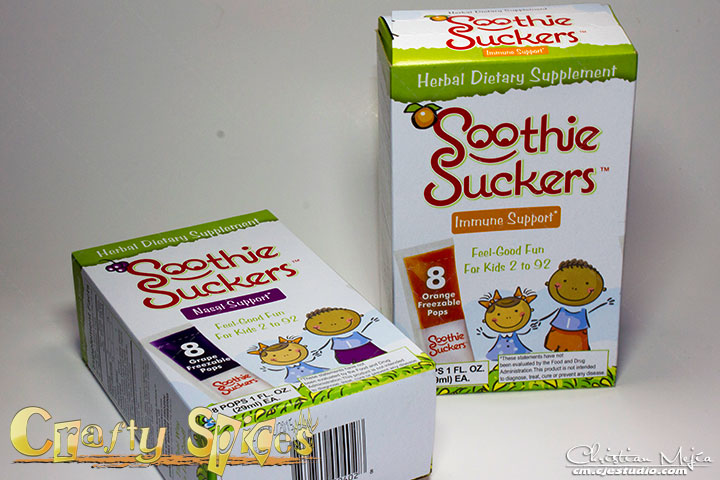 Kids of all ages love Ice Pops, and most kids, ones we go into the Flu and Cold season they tend to get sick, specially if they go to school, it just seems as they pass it from one to another as if it was a game.
I feel so bad when I see so many children sick, without really knowing what is happening or how to defend their little bodies, this is why I am all about preventive methods, yet we prefer to stay away from prescription medicine as much as possible, so we do thing more on the natural side and seek our grandmothers method here and there. That's not to say that we may need help ones in a while.
Keeping ourselves active and engage in outside activities, while eating plenty of fruits and veggies are all good things to do to try and stay healthy, we are also always up to trying new natural ways of staying healthy, this is why the Soothie Suckers Herbal Ice Pops caught our attention.
As I read about these Ice Pops I was fascinated how a lady called Marietta Harrison created them out of desire to keep her 5 children healthy the natural way, bringing old herbal ways to our modern time and ways.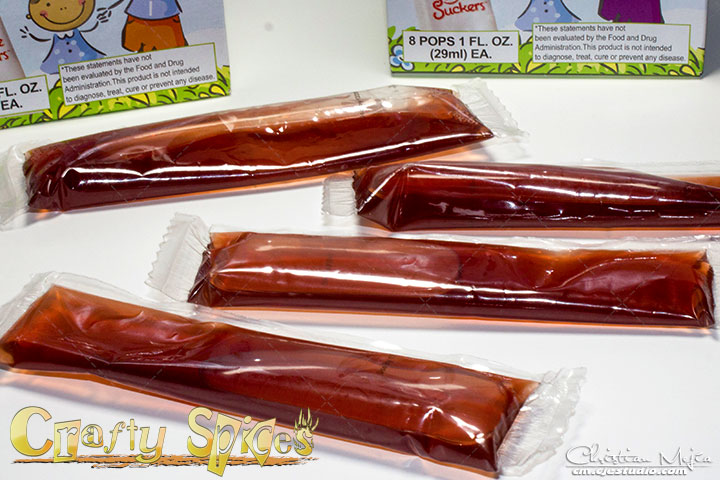 Kaylee using the Nasopure Little Squirt to go
We all are familiar with ice Pops and know that most children and even adults love them, mainly because they are sweat and very flavorful, that being said my one big question and concern was if the Soothie Suckers Herbal Ice Pops would taste good, made from herbs and having medicinal properties I was not so sure, so I was eager to try them.
Fortunately to my surprise they taste great, kids could not really tell they are actually having a real healthy delicious snack. We are so happy to have tried the soothe suckers they are really tasty and our girls love them. Not to mention they are good for children and adults alike.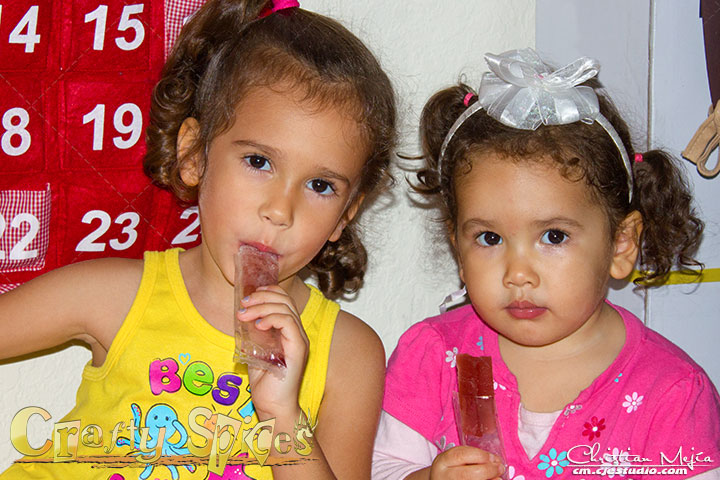 The Soothie Suckers come in 2 different flavors/formulas the Nasal Support in grape flavor, a formula provides upper respiratory support with a combination of five herbs that have been used for centuries, and the Immune Support in Orange, a formula containing six different herbs that have been used all over the world for years to stay well.

Purchasing Information
Be sure to check out the Soothie Suckers Website, and stay connected by following them on Facebook and Twitter.
To Purchase the Soothie Suckers Herbal Ice Pops select the one that you would like below:
Soothie Suckers Herbal Immune Support Freezable Ice Pops
Soothie Suckers Herbal Nasal Support Freezable Ice Pops
Win It:
Follow the RULES on the Rafflecopter and enter for a chance to WIN, This contest is open to US residence, must be 18 years of age or over, void where prohibited.

Good Luck.
Disclosure: I received one or more of the products mentioned above for free using Tomoson.com. Regardless, I only recommend products or services I use personally and believe will be good for my readers. For our full disclosure and PR Info Click Here.
-->
Hits: 5230