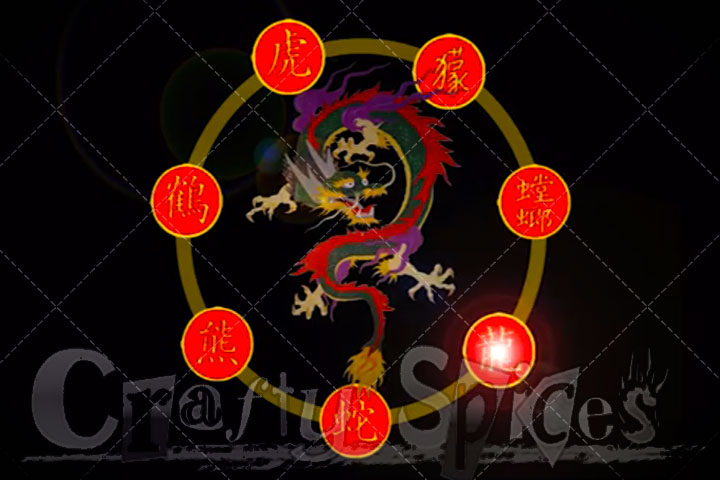 Establishing early discipline, organization and self control are all things that we as parents ambition for our kids, there are many ways to accomplish this. I know that properly done Martial Arts is a great way to help children get there.

I was given the opportunity to review this online Martial Arts Program for Kids - Sheng Chi - Kung Fu (www.udemy.com/martial-arts-for-kids) using the Udemy online course system. While this is not something that we had been looking for at the time, my husband and I had discuss finding a place to take our oldest daughter for self defense classes, we did a bit of researching but we never started her in any.

Learning self defense, or having your children learn it, may be something that has been in you mind for some time now. But when you think or learn about the time and cost associated with going to an establishment, it can seem overwhelming. In this case and many others online courses are ideal and can give you an idea if this is something that you or your children would like to pursue farther.

The instructors are Phil and Liz Weaver whom have been involved in Martial Arts for over 20 years. As they teach, they explain each step, process or procedure as to how and why to do things a certain way, going into specific details of the meaning of why things are done the way they are.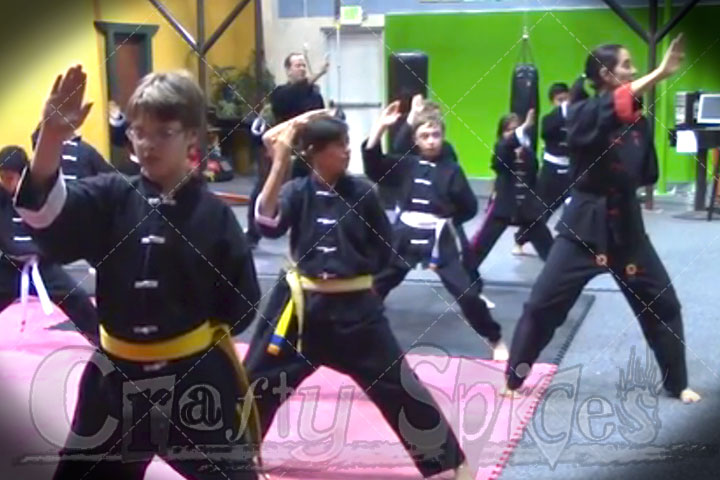 The course starts out with the actual basics of saluting and Kang Fu Knowledge including a very informative hand book (PDF), then it goes on to more involve moves.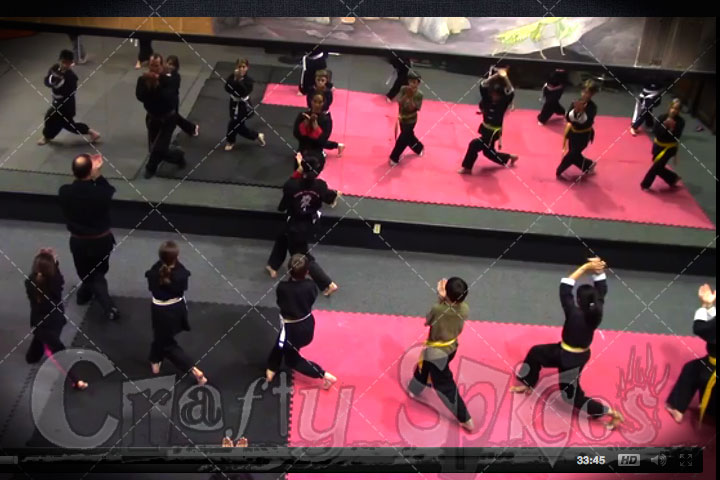 There is a total of 14 classes:
Lecture 1: The Greeting Salute
Lecture 2: The Formal Salute
Lecture 3: Student Handbook
Lecture 4: Tying the Belt
Lecture 5: Hard Bow
Lecture 6: Square Horse
Lecture 7: Fighting Horse
Lecture 8: Locking Elbow (part 1)
Lecture 9: Locking Elbow (part 2))
Lecture 10: Locking Elbow (part 3)
Lecture 11: By the Numbers Facing Right
Lecture 12: By the Numbers Facing Left
Lecture 13: Fast on an Opponent Facing Right
Lecture 14: Fast on an Opponent Facing Left

Our daughters are 1 and 4 years of age, the little one just watched for a bit and had very little interest for this, the 4 year old did like it and was more involved, and while I do think this corse is designed for a bit older kids, maybe somewhere about 7 years and up, Kira (4 years) was interested enough where she did most of the corse mainly with me and with lots of help. That being said I'm not sure that she would have been able to do the corse by herself.

That being said I do believe the corse was a success and the good thing is that we can do it over and over again until she can actually do it by herself and maybe later help her little sister to do it as well.
The Company and Purchasing Information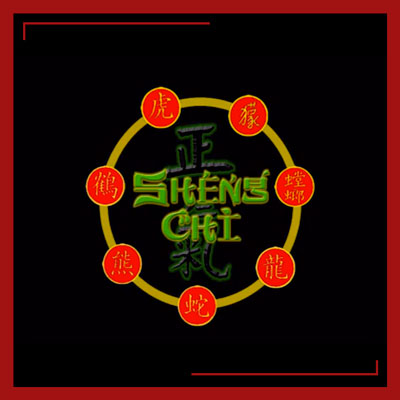 "Sheng Chi Kung Fu offers classes and fitness programs based upon Shou' Shu Kung Fu, a true self defense art. Shou' Shu' is a true rarity in the modern martial arts world. Although the teaching methods have been modernized, the art has not been transformed to a sport karate nor an exhibition art, which has been the fate of a large per centage of modern day arts. It is an ancient form of Kung Fu taught in a manner which is practical in today's world."
For a limited time our readers are granted a 50% discount, just click
Here
enter your email and receive the course at half the price.
To learn more about Sheng Chi visit and/or follow them via:
Website
//
Facebook
//
Twitter
//
Pinterest
Win it!!
Follow the RULES on the Rafflecopter and enter for a chance to WIN, This contest is open Worldwide, must be 18 years of age or over, void where prohibited.
Good Luck.
Current Giveaway embedded Code:
Disclosure: I received one or more of the products mentioned above for free using Tomoson.com. Regardless, I only recommend products or services I use personally and believe will be good for my readers. For our full disclosure and PR Info Click Here.
Hits: 4318